1.Jak zaczęła się twoja przygoda z muzyką elektroniczną?
Moja pierwsza styczność z muzyką elektroniczną miała miejsce jeszcze w
szkole podstawowej. Dorwałem wtedy kasetę Kraftwerk od mojego ojca. Później
zetknąłem się z elektroniczną muzyką taneczną na zachodzie we wczesnych
latach 90. Wtedy już wiedziałem co chcę w życiu robić. Znalazłem się w
odpowiednim miejscu w odpowiednim czasie, tak się to wszystko zaczęło i trwa
do dziś.
2.Twoje najskrytsze marzenie związane z muzyką elektroniczną?

Żeby się spełniło, nie mogę o nim mówić głośno A tak na poważnie to
chciałbym aby ta nasza rodzima scena była taka jak 10 lat temu. To były
piękne czasy dla całej tej subkultury, która gdzieś tam po drodze niestety
już dawno się zatraciła. Tego sobie i wszystkim klubowiczom życzę z całego
serca.

3.W 2010 roku zagrałeś na Sunrise Festival, seta zamykającego festiwal,
podczas twojego występu amfiteatr dosłownie oszalał. Jak oceniasz
Kołobrzeski festiwal i jego coroczny rozwój?


Przyznam szczerze, że jakoś nigdy dogłębnie nie śledziłem poczynań Sunrise,
jednak wiem, że z roku na rok pojawiają się tam coraz to ambitniejsi
artyści. Cieszę się, że miałem okazje wystąpić tam w 2010. Nie wiedziałem
czego się spodziewać, ale stając za deckami o 5 rano i widząc ten tłum przed
sobą, nie miałem żadnych wątpliwości po co tam jestem. Zostałem świetnie
ugoszczony przez organizatorów i bardzo dobrze przyjęty przez publikę.
Produkcja tego eventu stoi naprawdę na bardzo wysokim poziomie.
4.Twój ulubiony polski artysta techno?
Kiedyś moimi herosami byli Jaco i Gogo, którzy wciągnęli mnie w to wszystko.
Obecnie takowych brak.



5.Już 2 kwietnia Niemiecka Edycja Time Warp, Polska ma swoją edycję
Mayday a co sądzisz o stworzeniu polskiej edycji Time Warp kilka scen,no
i naprawdę bogaty lineup?


Wiem, że takowa w planach już jest od bardzo dawna, niestety jak na razie
bez rezultatów. Mam nadzieję oczywiście, że doczekamy się w końcu polskiej
edycji bo Time Warp to już legenda wśród eventów na całym świecie. Fajnie
gdyby nasz kraj, też zapisał się na kartach historii jako organizator TW.
6.Legenda muzyki elektronicznej z którą chętnie zagrałbyś seta back 2 back?
Zapewne byłby to Papa Sven. On w tym roku obchodzi swoją rocznice 30 lecia
na scenie, ja 15 lecie, oboje gramy tylko z vinyli… Myślę, że mogłoby być
ciekawie.
7.Utwór mijającej dekady wg ciebie??
Oj bardzo ciężkie pytanie… Chyba nie byłbym w stanie podać tylko jednego
tytułu. Na świecie jest tak wiele wspaniałej i genialnej muzyki (i nie mam
tu na myśli, tylko muzyki elektronicznej), że na prawdę nie da się wymienić
tego 'jednego, jedynego tracka'.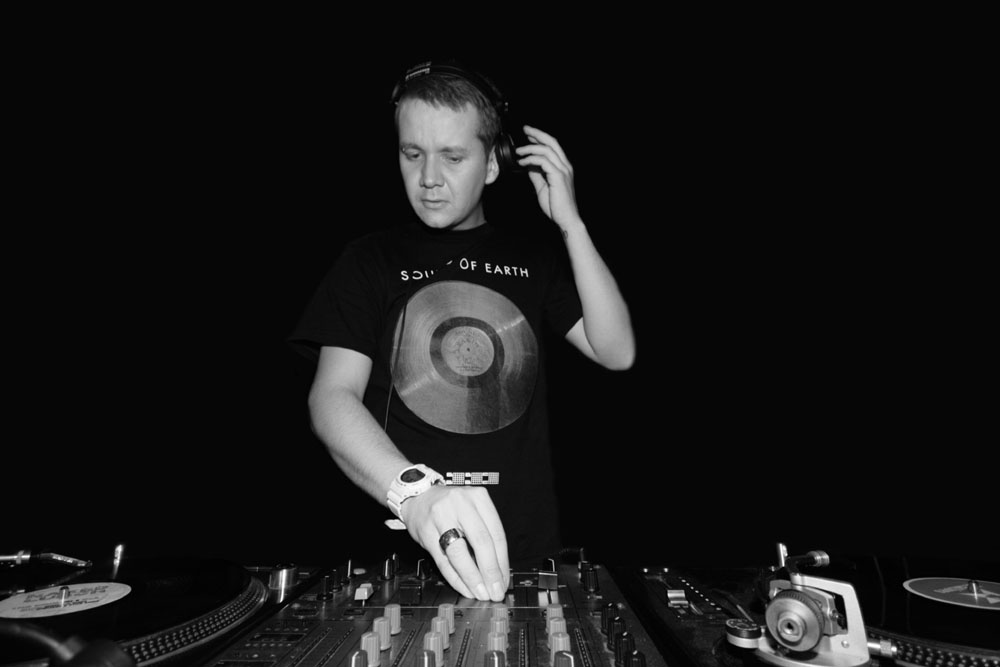 8.Gdzie będzie można cię usłyszeć w najbliższym czasie?

Cały czas jestem w rozjazdach po kraju. Tradycyjnie zapraszam na moje
comiesięczne imprezy pod nazwą TechnoLogika do katowickiego Inqbatora.
Ruszam również z kolejnym cyklem Dirty Stuff Night po Polsce, który ma na
celu promocje labelu (Dirty Stuff Records) i artystów z nim związanych. Na
pierwszy ogień idzie krakowska Tuba (19 Luty) i szczeciński BoomBar (4
Marzec). Moje daty na bieżąco można śledzić na mojej stronie internetowej,
facebook'u i myspace.
9.Co uważasz za swój największy sukces?
Chyba to, że mogę robić to co naprawdę kocham a nie to co muszę. Że mogę się
realizować po przez muzykę i że w jakimś stopniu zapisałem się w historii
polskiej sceny techno.



10.Jakie masz plany na 2011 rok?

Plany jak co roku: muzyka i wszystko co z nią związane. Produkcja, label,
dystrybucja, organizacja imprez no i oczywiście DJ'ing.
Oficjalna strona internetowa: http://www.dj-siasia.net/
Wywiad przeprowadził: Marcin Krawiec LatinoLover
Wszystkie prawa zastrzeżone. Kopiowanie i rozprzestrzenianie artykułu bez zgody autora jest zabronione!
Prawo chronione przez ustawę z dnia 4 lutego 1994 r. o prawie autorskim i prawach pokrewnych: Dz.U. z 1994 r. Nr 24, poz. 83.