Dj który gościł dla Was w 2006 roku, ale wtedy nie do końca było Wam znane z kim się spotykacie. Zaczął od tego czasu rozgrzewać parkiety i wiecie doskonale, że sprawdza się podczas każdego eventu, jeżeli tylko śledzicie ten moment zamętu
Na dobry początek powiedz nam jak zaczęła się Twoja przygoda jako DJ.
Zaczynałem jako bramkarz w jednym z najlepszych klubów w Holandii – w klubie Matrixx. Jednocześnie uczyłem w szkole dla DJ'ów w Nijmegen – moim mieście rodzinnym. Miałem ucznia, który był synem manadżera właśnie klubu Matrixx. Jednego dnia zapytał mnie czy chciałbym grać podczas Tranceclasixx w Matrixxie, złapałem tę okazję od razu. Teraz jestem rezydentem tego klubu i gram na większych eventach jak Emporium czy Summer Festivals.
W swoich dziecięcych marzeniach widziałeś siebie jako DJ'a czy raczej wolałeś być doktorem?
Najpierw chciałem grać profesjonalnie w piłkę nożną, jednak po kilku latach doszedłem do wniosku, że nie jest to najlepszy pomysł. Po prostu nie jestem aż tak doby… Jednak teraz wydaje mi się doszedłem do profesjonalizmu jako DJ trance'owy. Jestem bardziej DJ'em niż producentem. Wolę występować przed tymi wszystkimi ludźmi.
To zawsze przynosi wiele pozytywnych wibracji.
Jakie wydarzenie, było kamieniem milowym w Twojej karierze?
Mój pierwszy gig w klubie Matrixx oraz moje hity – Forbidden City, Beta oraz Drive Out.
Grałeś na wielu imprezach – która zajmuje pierwsze miejsce w Twoich wspomnieniach oraz dlaczego?
Oczywiście była to impreza w Matrixx'ie J Jest to największy jak i najlepszy klub w Holandii. Będąc DJ'em i grać tam to świetne doświadczenie. Jednak ASOT 500 również zalicza się do imprezy której nigdy nie zapomnę. Jeżeli jesteś DJ'em trance'owym musisz wystąpić podczas ASOT.
Chciałbyś grać podczas eventów tak długo jak tylko to możliwe?
Nie przepadam za krótką grą, gdzie set ma trwać najwięcej godzinę. Uważam, że to za krótko aby zawrzeć to co chcemy podczas występu. Preferuję imprezy gdzie minimalny czas gry to 2 godziny.
Wiesz jak zaskoczyć swoich fanów, nigdy nie możemy przewidzieć co zaserwujesz tym razem, jednak który styl preferujesz najbardziej?
Bez wątpienia uplifting trance, 140bpm i do dziełaaaaa!!!
Kilka dni temu dostrzegłam, że myślisz nad ponownym produkowaniem utworów tech-trance, powiesz coś więcej na ten temat?
Od ubiegłego roku próbowałem czegoś innego, troszkę więcej vocal trance'u. Jednak poczułem, że ludzie o mnie zapominają. Spadek w rankingu DJ Mag, nie udało się zająć miejsca w Top 250 Tranceaddict… Fani jednak zaczęli pisać, abym znów zaczął tworzyć tech-trance. Dla swoich fanów zrobię wszystko. Właśnie dlatego mam zamiar tworzyć więcej tech-trance'owych produkcji w 2013 roku. Jednak mimo wszystko utwory z półki vocal trance, również tworzyć będę.
Co sądzisz o dzisiejszym brzmieniu utworów? Czy tęsknisz za tym co było powiedzmy … 10 lat temu?
Znacznie bardziej wolę utwory sprzed 10 lat niż dzisiejsze. Jednak problem jest taki, że jeżeli chcesz zostać przy życiu musisz podążać za tym co aktualnie odnajduje się na parkiecie. Więcej electro/house z grubym basem, chwytliwą melodią i niskim bpm.
Planujesz nowe remixy, produkcje?
Owszem.Tak jak rozmawialiśmy wcześniej przygotuję utwory tech-trance oraz kilka vocali z Naomi Striemer oraz Emma Lock. Pokładam również nadzieję na to, że stworzę świetne remixy dla świetnych producentów. Stworzyłem już kilka dla takich DJ/producentów jak: BT, Armin van Buuren, Ferry Corsten oraz M.I.K.E. To zawsze wielki zaszczyt remixować utwory tych największych.
Co jest Twoją inspiracją podczas tworzenia?
Wydaje mi się, że w ogóle nie mam inspiracji. Większość pomysłów po prostu przychodzi kiedy jestem w łóżku. Tworzę cały utwór w mojej głowie. Następnie chwytam za telefon i nucę daną melodię, żebym nie zapomniał. Ta inspiracja to bardziej jak marzenie.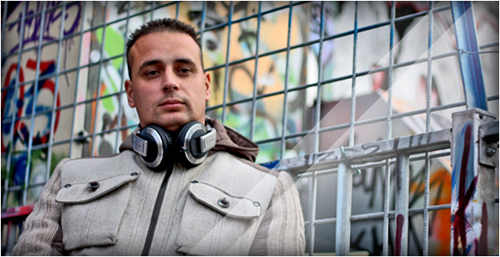 Czy pamiętasz wydarzenie, które nieźle namieszało na chwilę przed Twoim występem?
Czegoś takiego sobie nie przypominam. Czasem to pieniądze są problemem. Organizator nie płaci na czas, jednak wciąż występuję, ponieważ nie mogę zaiweść swoich fanów.To właśnie fanów stawiam na pierwszym miejscu. Koniec końców wszystko zwykle się układa.
Chciałbyś zagrać kiedyś w Polsce? Jeżeli tak to na jakiej imprezie?
Uwielbiam Polskę, świetni klubowicze do tego bardzo przyjaźni. Miałem okazję grać w Polsce w 2006 roku, ale wtedy jeszcze niezbyt dużo osób mnie znało. Chciałbym w przyszłości zagrać podczas Sunrsie Festival.
Jedna z moich ulubionych sentencji głosi, że muzyka tworzona jest z jednego serca dla wielu innych serc, jakbyś się do tego odniósł?
To takie prawdziwe! Szczególnie jeżeli chodzi o trance. Jedna wielka Trance'owa rodzina.
Co planujesz dla swoich fanów w 2013 roku? Coś specjalnego?
W przyszłym roku czeka mnie wiele możliwości współpracy ze wspaniałymi producentami. Oraz oczywiście – coś dobrego ode mnie. Będę pracował bardzo ciężko aby wszystko się ziściło, być może nawet zobaczymy się na jakimś evencie w Polsce.
Czy jest coś co chciałbyś przekazać swoim fanom?
Chciałem bardzo podziękować wszystkim za wspieranie mnie przez cały ten czas. Mam nadzieję, że wciąż będziecie czerpać radość z dźwięków jakie Wam będę prezentować w przyszłości i mam nadzieję, że niebawem się zobaczymy.
Pozdrawiam wszystkich, Marc Simz
Bardzo dziękuję za Twój czas. Życzymy Ci wszystkiego co najlepsze i do zobaczenia tak szybko jak to tylko możliwe gdzieś w Polsce bądź gdziekolwiek poniesie nas muzyka!
Wywiad przeprowadziła:
Ajra Balearic (CubeStage.pl)
Wszystkie prawa zastrzeżone. Kopiowanie i rozprzestrzenianie artykułu bez zgody autora jest zabronione! Prawo chronione przez ustawę z dnia 4 lutego 1994 r. o prawie autorskim i prawach pokrewnych: Dz.U. z 1994 r. Nr 24, poz. 83.