1.( Ajra ) Będziesz jedną z gwiazd, które będziemy mieli okazję słyszeć na UMF Poland w Warszawie. Jak nastrój na 1,5 miesiąca przed tak wielkim wydarzeniem?

( Pixel Cheese ) - Sam fakt występu na festiwalu pod szyldem Ultra jest dla mnie niesamowitą sprawą, tym bardziej, że pierwszy raz będę miał okazję zaprezentować się przed rodzimą publiką na tak ogromną skalę, jaką na pewno jest tego typu festiwal. Jak przed każdym gigiem – lekki stresik jest, lecz zazwyczaj kończy się on po 4 minutach na scenie – tak już sobie podświadomie ułożyłem w głowie i nic chyba na to nie poradzę ;)

2. ( Ajra ) Być może niezbyt wielu naszych rodaków, słyszało o Tobie. Powiedz co skłoniło Cię do rozpoczęcia swojej przygody z muzyką?

( Pixel Cheese ) - Przygoda z szeroko pojętym terminem, jakim jest "muzyka", trwa w sumie całe moje życie, od kołysanek rodziców, przez granie w rockowym zespole w czasach gimnazjum, aż do życia w 100% muzyką klubową do chwili obecnej. Na wstępie może zaznaczę, że przygoda z EDM (lubię to określenie) zaczęła się od bycia DJ'em, a z produkcją wystartowałem 1,5 roku później, na początku 2010r. Ciężko mi wrócić pamięcią do konkretnej daty czy serii zdarzeń, które zaraziły mnie tą muzyką… wiem tylko, że jednym z tych czynników był na pewno utwór deadmau5'a i Kaskade – I Remember .

3. ( Ajra ) Czy początki były dla Ciebie trudne?

( Pixel Cheese ) - Jak w każdym fachu, start jest bardzo trudny, szczególnie kiedy człowiek zdany jest w sumie tylko sam na siebie, otwiera program do produkcji muzyki i…. no właśnie – i co dalej ? Bywały rozczarowania, brak satysfakcji, raz nawet się konkretnie zniechęciłem i stwierdziłem, że dalsze moje próby produkcji muzyki nie mają sensu… Po 2 miesiącach mi przeszło i dalej zacząłem iść w zaparte. Efekt ? Chyba każdy widzi ;)

4. ( Ajra ) Wiele osób podkreśla Twój młody wiek. Skąd czerpiesz inspirację?

( Pixel Cheese ) - Trudno jednoznacznie określić konkretne źródło inspiracji, to może być wszystko ! Dobre wieści od bliskiej osoby, muzyka klasyczna, zauroczenie w kimś, podróż w nowe miejsce, zachód słońca… Długo by wymieniać.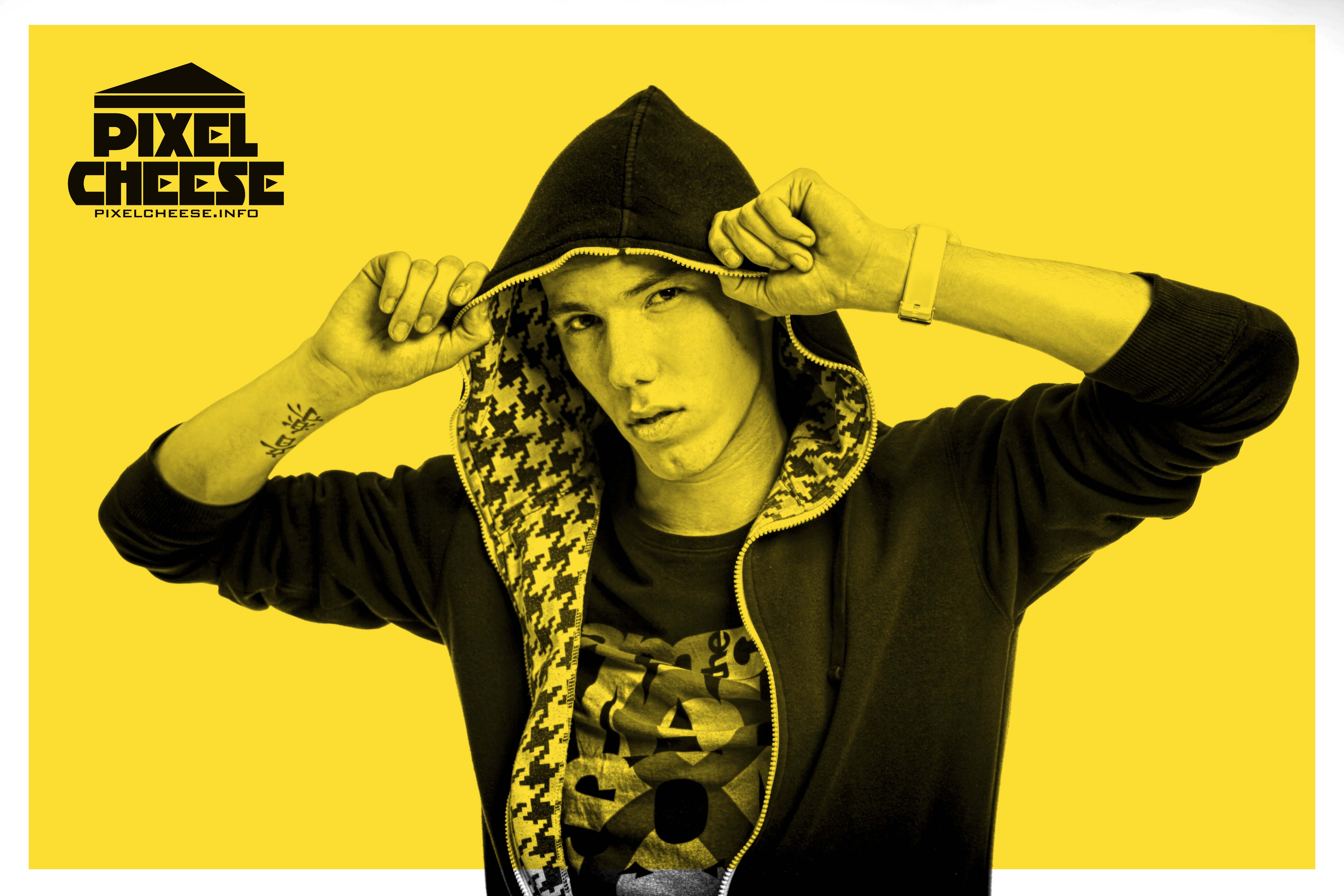 5. ( Ajra ) Znane muzyce elektronicznej - NERVO zainteresowały się Twoją twórczością po wykonaniu przez Ciebie nieoficjalnego remixu utworu "Irresistible". Czy przełoży się to na ewentualną współpracę pomiędzy Wami?

( Pixel Cheese ) - Sam fakt zainteresowania mną i moją muzyką był czymś totalnie nieziemskim dla takiej młodej osoby jak ja. Czy przełoży się to na współpracę? - mogę śmiało powiedzieć, że już się przełożyło – 19 czerwca wychodzi mój remixich nowego singla "You're Gonna Love Again", obok takich nazwisk jak Alex Kenji, czy Marco V. Ale to nie koniec, bowiem już planowane jest kolejne wydawnictwo z NERVO i PixelCheese w nazwie.
6. ( Ajra ) W grudniu ukazał się Twój remix utworu "Tokyo" Garetha , czy można powiedzieć, że współpraca z nim, rozpoczęła się od stworzonego przez Ciebie bootlegu utworu "Mansion"?

( Pixel Cheese ) - Dokładnie tak było. Gareth zagrał mój bootleg w swojej audycji, mówiąc, że znalazł go na YouTube i wcale nie wątpię, że tak mogło być. Parę tygodni później padła propozycja remixowania "Tokyo". To było trochę jak wczesny prezent na Gwiazdkę (albo spóźniony urodzinowy) ;)

7.Czego możemy się spodziewać w najbliższym czasie jeżeli chodzi o Twoje produkcje?

( Pixel Cheese )- W momencie pisania tego tekstu czynię ostatnie szlify nad moim drugim singlem, który wyjdzie już w te wakacje nakładem Ultra Records, natomiast wokalnie udziela się w nim Miss Palmer, znana chociażby z "No Beef" z Afrojackiem i Steve'em Aokim. Oprócz tego, wcześniej wspomniany remix dla NERVO, oraz remixLinkin Park – Burn It Down. Z tym ostatnim wiąże się dość zabawna historia, której konsekwencje niedługo ujawnię !

8. ( Ajra ) Bardziej znany jesteś poza granicami naszego kraju z czego to wynika?

( Pixel Cheese ) - Według mnie, jest to spowodowane materiałem, jaki prezentuję zarówno w studiu, jak i na scenie. Nie ma co się oszukiwać – polską rządzi komercja i tzw."pompki". Z racji szacunku dla drugiej osoby, nie wymienię konkretnych nazwisk, czy wytwórni, jednak większość powinna wiedzieć, o kogo mi chodzi. Oprócz tego, na pewno wynika to też trochę z faktu, iż prowadzę mojego Twittera i Facebooka w języku angielskim, z racji właśnie dużego boomu fanów z zagranicy po ukazaniu się bootlegu "TillSunshine". Żeby nie było – nie wstydzę się swojej narodowości, co również jest bardzo pozytywnie odbierane poza granicami kraju !

9. ( Ajra ) Chciałbyś aby po UMF również nasza scena klubowa, zwróciła na Ciebie większą uwagę?

( Pixel Cheese ) - Nie ukrywam, jest to jeden z moich głównych celów, które sobie obrałem w związku z UMF. Zamiast kariera toczyć się wpierw w kraju i powoli rozprzestrzenić na świat, stało się odwrotnie, jednak ciągle zerkam wstecz i mam nadzieję, że uda mi się jeszcze w tym roku wybrać się na małą trasę po naszym kraju.

10. ( Ajra ) Czego możemy się spodziewać po Towim występie na UMF Poland w Warszawie już w lipcu?

( Pixel Cheese ) - Myślę, że mogę już zdradzić, iż jestem autorem hymnu tegorocznej edycji UMF w Warszawie, a raczej remixu pierwotnego hymnu, który stał się nowym hymnem ;)

Mowa tu o utworze Qpid – Waterfall, a moja odsłona ukaże się w sieci już niebawem, dlatego radzę wypatrywać facebookowe profile PixelCheese oraz UMF Poland . Dla niecierpliwych, polecam wsłuchać się w 30 sekundowy oficjalny spot promujący festiwal ;)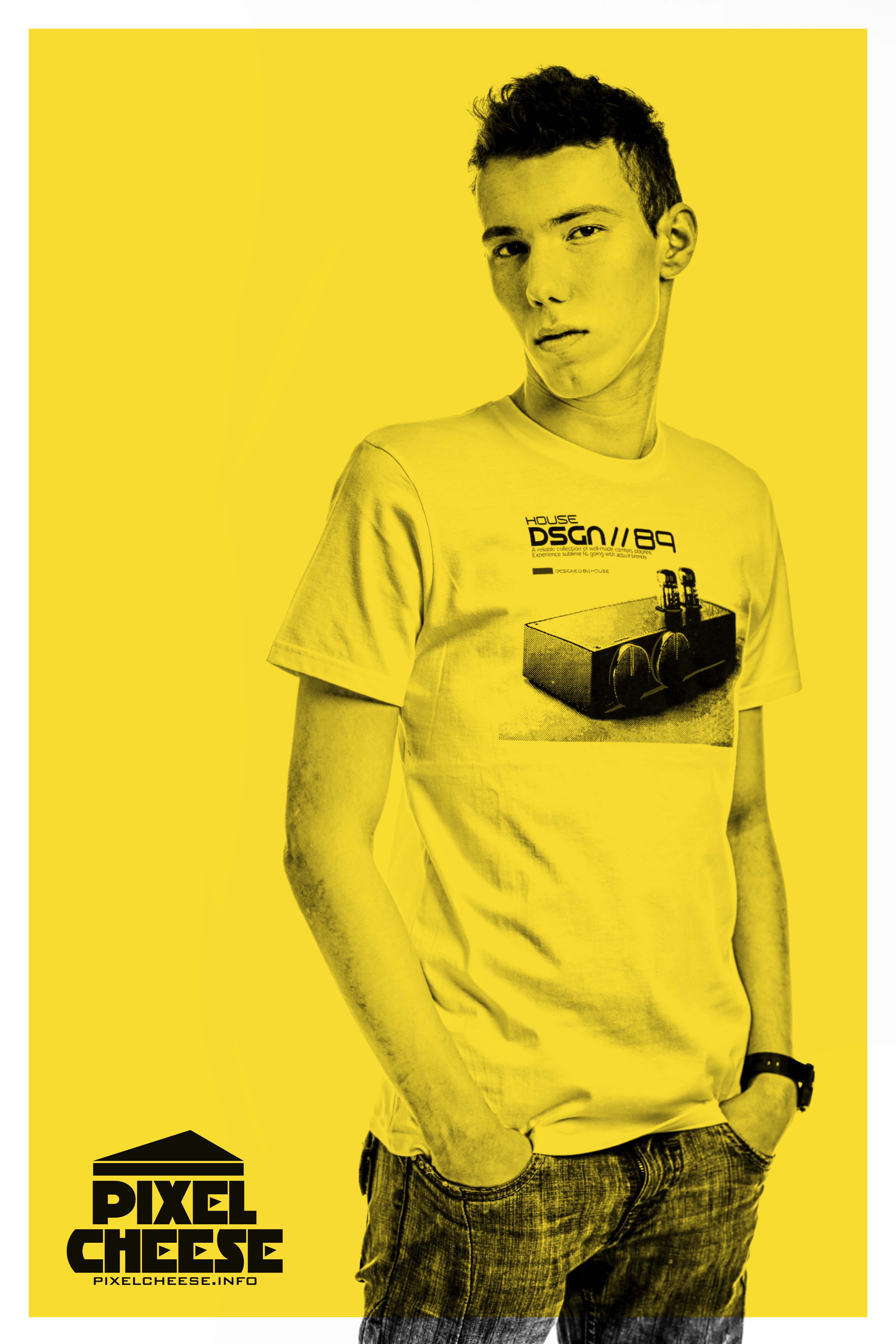 11. ( Ajra ) Przedstaw mi proszę dwa utwory, które chciałbyś, aby nie umknęły nikomu :)

1. PixelCheese – Elva (Original Mix) – mój debiutancki singiel w Ultra Records, który dwa tygodnie pod rząd zgarnął support w audycji Tiesto – Club Life !
2. NERVO – You're Gonna Love Again (PixelCheeseRemix) – jeszcze się nie ukazał, ale zdecydowanie radzę ustawić celownik na ten utwór w ciągu najbliższych 3 tygodni !
Dziękuję za odpowiedzi i życzę samych sukcesów – oraz nieustającej weny :)
Wszystkie prawa zastrzeżone. Kopiowanie i rozprzestrzenianie artykułu bez zgody autora jest zabronione!
Prawo chronione przez ustawę z dnia 4 lutego 1994 r. o prawie autorskim i prawach pokrewnych: Dz.U. z 1994 r. Nr 24, poz. 83.