Mark Sherry - doskonale znany polskiej publice! Znany z porywających setów w których próżno doszukiwać się monotonii.
Jak minął mu rok 2011 i co przyniesie mu rok 2012? Odpowiedzi na te pytania znajdziecie w poniższym wywiadzie. Krótko i treściwie - co najważniejsze wyczerpująco. Już 28 stycznia będzie on gościł podczas Essential Vibes w klubie K8 w Warszawie!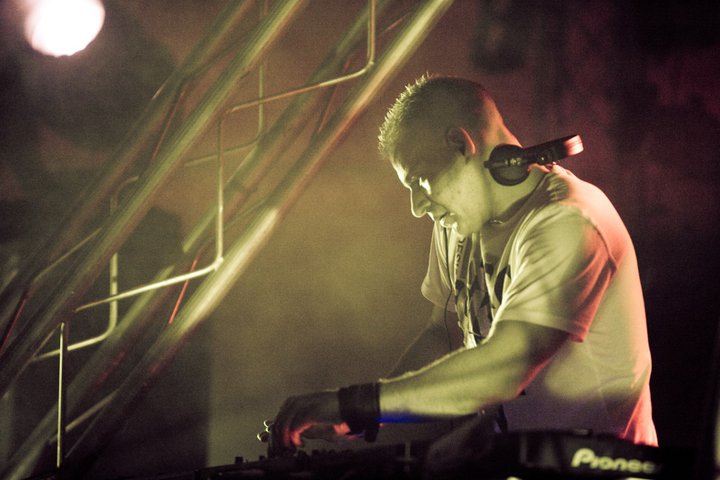 Ajra: Mark, czego możemy oczekiwać od Twoich produkcji w roku 2012?

Mark Sherry: Planuję wiele nowych i fascynujących projektów, włączając w to CIEKAWE nowe single i remixy… Być może jeden z nich będę mógł przedstawić w Polsce już w tę sobotę! Pracuję nad tym bardzo ciężko i staram się skończyć to na czas.
Ajra: Czy oczekujesz, że rok 2012 przyniesie Ci znacznie więcej występów niż 2011?

Mark Sherry: Wygląda na to, że będzie to BARDZO pracowity rok – więc na chwilę obecną jestem pewien, że tak będzie! Będę grał podczas "Trance Nation" w Amsterdamie tydzień po mojej wizycie w Polsce, później planowanych jest 5 gigów w lutym więc grafik jest bardzo napięty już na początku roku.
Ajra: Jak opisałbyś miniony rok?

Mark Sherry: To był szalony rok. Stworzyłem i wydałem największą ilość nowych produkcji oraz remixów. Miało to miejsce w jednym roku - więc możemy powiedzieć, że był to dla mnie doskonały rok! Grałem również na wielu wspaniałym imprezach, podsumowując - zabójczy rok!

Ajra: Czy miniony rok zmienił Twój pogląd jeżeli chodzi o muzykę?

Mark Sherry: W ubiegłym roku starałem się produkować w różnych stylach muzycznych, począwszy od 128-140bpm. 2011 uświadomił mi, że muszę skryć się pod dwoma różnymi pseudonimami. "Mark Sherry" oraz "Outburst"."Mark Sherry" będzie przeznaczony dla wolniejszych utworów takich jak mój remix "Songless" Lange czy "Morph" Doorn'a , natomiast "Outburst" będzie odnosił się do moich tech – szybszych produkcji. Jedyną rzeczą, która mi się nie podobała w 2011 roku był fakt, że tak wielu "trance" producentów całkowicie wstrzymała się z produkcją muzyki trance i zaczęli robić coś w stylu – kiepskiego/nijakiego house'u… Nastały złe czasy!

Ajra: Twoja autorska audycja radiowa "Outburst" zdobywa coraz większe grono słuchaczy. Spodziewałeś się tak wielkiego sukcesu?

Mark Sherry: Rzeczywiście rośnie i rośnie ono w siłę i bardzo mnie to cieszy! Pracowałem bardzo ciężko nad tą audycją, aby tak wielcy Dj'e jak Ferry Corsten, Gareth Emery, Judge Jules, Michael Woods, Cosmic Gate, Orjan Nilsen i inni mogli podczas audycji gościć. Będę to nieustępliwie kontynuował w 2012! Zachęcam każdego do subskrypcji Outburst Radioshow na iTunes.

Ajra: Raz jeszcze będziemy mieli okazję usłyszeć Cię w Polsce. Czy przygotowałeś dla nas coś specjalnego?

Mark Sherry: Tak! Jak wspomniałem na początku robię co mogę aby przedstawić Wam finalną wersję nowego singla, który mam ochotę przedstawić właśnie podczas Essential Vibes. Właśnie wtedy chciałbym Wam to zaprezentować. Jest to dla mnie bardzo szczególny utwór i mam wobec niego wielkie nadzieje ale i pozytywne przeczucia.


Ajra: Co chciałbyś powiedzieć tym, którzy wciąż zastanawiają się nad wybraniem na Essential Vibes 28.01?

Mark Sherry: Uważam, że mam bardzo dobry kontakt z polskimi klubowiczami, a mogę wyciągać takie wnioski po graniu u Was od przeszło 4 lat. Szczególnie po spędzeniu moich urodzin właśnie w Polsce w ubiegłym roku. Wszyscy w klubie zadbali o to abym czuł się tego dnia wyjątkowo. Mam nadzieję, że wszyscy ponownie się spotkamy – a jeżeli wciąż się zastanawiacie – po prostu sprawcie aby to się ziściło!!!! :)
Wszystkie prawa zastrzeżone. Kopiowanie i rozprzestrzenianie artykułu bez zgody autora jest zabronione!
Prawo chronione przez ustawę z dnia 4 lutego 1994 r. o prawie autorskim i prawach pokrewnych: Dz.U. z 1994 r. Nr 24, poz. 83.