Under the secret name W&W hidden two well trained producers who start carrier together in the summer 2007. They are great artists from Holland who was born in 1988.. Willem van Hanegem and Wardt van Der Harst are known around the world very well...
Hello guys! Let's start from the beginning – introduce our readers to Your story, tell us how did You meet each other and where did You get the idea to play and produce music together?
We actually met each other on an online forum. We were both really into producing music. The first time we met in real life was at Trance Energy 2007 in The Netherlands.
We became great friends and we decided to hit the studio together, W&W was born.
How does You work in studio looks like? How do You spread roles and responsibilities between each other?
It depends, most of the time we're both experimenting with new sounds and trying new out new stuff. We try to blend both our creative ideas and make it into something that works for W&W.
Lately, You had a chance to play at Tomorrowworld, how would You evaluate Your set?
Tommorowworld was crazy! We really enjoyed our time there. The crowd was unbelievably energetic! We'd love to play there again.
I've seen You many times on stage live, You change styles very often, but not when You play in the eastern parts of the world. Are You, let's say, afraid of experiments when You play there?
We always try to keep evolving and we experiment a lot with new sounds. The Eastern part of the world is very used to one particular sound of us, and they really like it. We obviously want to keep them happy!
Your compilation Mainstage Vol 1 from 2012 was great, do You have any plans for another album?
Thank you! We've got a lot of new cool projects coming in 2015. We're not sure about an album but people will definitely be surprised by our new collaborations and other new W&W projects! We'll see what happens!
We are the listeners of Your podcast – Mainstage, which can be heard on every friday at Slam.fm, at the beginning the podcast is usually very calm, we can listen to floating vocals, and the ending is harder, even hardstyle-ish, and we approach some of Your collaborations with headhunters, known from hardstyle scene. Where did Your interest in stronger, harder music came from?
When it comes to music and house music we're pretty open-minded. We like all kinds of different styles and we try to experiment with different genres.
If we feel like making or even playing something hard, we will!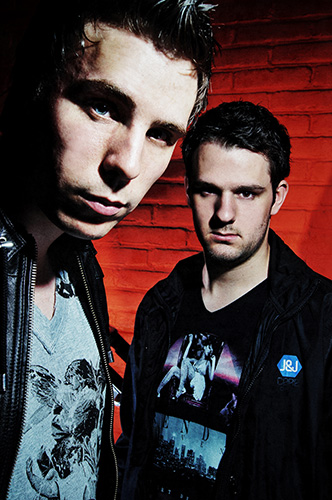 You play, You produce and travel all over the world. How do You deal with jetlag and manage to reconcile Your work with passion and private life? Because You definitely cannot complain about boredom. ;)
We're pretty used to the traveling lifestyle but it can be pretty tough. We work a lot when we're traveling and we try to see our friends and family as much as we can. Things like jetlag's can be pretty rough, luckily we get a lot in return for it.
We are approaching the end of the year 2014. Give us a short summary, what kind of year was 2014 for You? Did You achieved what You had in plans? Or even more?
For us, 2014 was great. We worked with some great artists and we feel like we really evolved as musicians/producers. We're very excited to keep going like this and we're also very stoked to see what 2015 has in store for us. We love our fans!
We've seen that You have a big tour in Australia in plans. November and december are great months to evacuate to some hot places. ;) Do You have any plans to come to Poland in close future?
Yes, the Australia tour is coming up and we're excited because we love Australia! We think it'll be an amazing tour. Poland? I'm sure we're doing some tours in Europe in 2015 so let's see!
Thanks for Your time. You are great and I don't mean only your height. ;) We wish You all the best in 2015. Any last words for readers of cubestage.pl?
Haha, thank you so much for this interview! We would like to give a big shout out to all the Cubestage readers and W&W fans out there in Poland. Much love!

Author:
Aleksandra Młoda (CubeStage.pl)
Wojciech Kmiecik (CubeStage.pl)
Translation:
Zbigniew "Emill" Pławecki (CubeStage.pl)