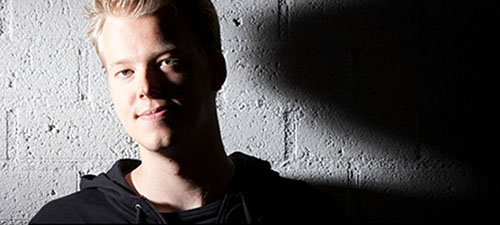 Hello Ruben. It's Your first interview for our portal, so at the beginning tell us something when You got Your first interest in electronic music and which artists had the biggest influence on Your career?
I got in touch with Dance music through my brother, he was DJ-ing at a young age already and infected me with it! Later on I started listening to the radio a lot to dance shows and going to parties.
As a very recognizable producer, tell us, which changes on music scene You had noticed since the time You were starting?
There is a constant change in sound, which keeps everything more interesting in my opinion! Every year brings new names and styles.
I notice on myself that my own taste shifts as well, but my main interest will always be with trance music (in the broadest way of the word).
On 15th of August You had a chance to play at the biggest so far, free event in Poland – FSOE350. What do You thing about this event? What do You think about polish audience (well, not only, because there were people from all over the world, and some of them came there especially for You :)).
It was a very special event for me, as I didnt have the chance to play in Poland for 3 years, and what a great party it was, so I am very grateful that Aly & Fila invited me. What to say about FSOE350? A very international crowd that came in early and stayed all night. Another great thing, besides the set, was that a couple got engaged during my set. Something I'll never forget!
UK, Egypt, Poland, Ibiza, USA and many more... You travel and play all over the world. Your name is recognizable almost everywhere. Did You ever imagine to achieve so great success?
Absolutely not! I see everything that happens as a bonus and reward to hard working. I hope the future will bring much more amazing trips, so I can keep sharing my love for music with crowds everywhere.
Since 2007, on every wensday at 7PM on Afterhours.fm, You have Your own radio show "The Sound of Holland", and it's gonna be it's 250 episode. Congratulations! Do You have something speciall prepared for Your listeneres on that episode?
I actually didnt think about that yet! Should I do something special? I am open for suggestions!
Since 18th of July we can buy on Beatport Your track "All that matters", which You've created with Alexandre Berghea. Do You plan any other collabs in close future? Is there any special artist that You would like to work with?
Yeah why not! I enjoyed working with Alexandre! So it would be an honor to work with him again, as I think he is very talented.
Plus I just finished a new track with Indonesian talent LTN, which will be released on my own label Statement!
There are still a lot of different artists I'd love to work with, but I'll keep those names for myself and manifest it ;-)
How importaint for a DJ is making music and vice versa – Djing for music producer?
Producing a tune yourself (which seems to be something special nowadays), playing that out on a dancefloor and see a crowd go nuts is the best feeling a musician can have. So both!
How did Your holidays looked like? You travel a lot because of Your work as a DJ, so do You manage to find some free time without music?
To be honost with you, I didnt have a vacation in a couple of years. Luckily I manage to squeeze in a day or 2 extra around a gig somewhere, so that is my way of relaxing. When I am not working on music you can find me behind my playstation!
What are Your 5 most favourite tracks and remixes and why?
My favorite tracks at the moment are a couple of tracks on my label Statement! A beautiful piano track called 'Same K – Diamond', clubbangers 'Nic Toms – You Are', 'Shaan – Light Up The World', 'Rodg – Hot Merchandise' and my own remix of the collab I made with LTN, called 'Ferhweh'.
Are there any producers that we should bring closer attention to?
Easy one! Rodg, Danny Chen, Nic Toms and Indian producer SHAAN!
What are Your plans for incoming months? Do You plan to travel and visit events all over the world? Or You would like to sit in Your studio and take care of some new tracks?
My schedule is filling up nicely for the winter, and in the meanwhile I am working on new tracks. So again, a perfect combination!
Thanks for Your time and hope to see You soon. Would You like to tell something else to Your fans in Poland and readers of Cubestage.pl?
Thanks for having me and I hope its not gonna take 3 years again till I will be back in your country!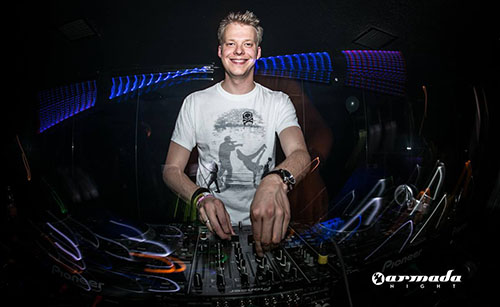 Author:
Aleksandra Młoda (CubeStage.pl)
Zbigniew "Emill" Pławecki (CubeStage.pl)