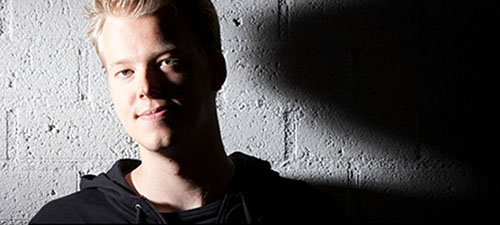 Hej Ruben. To Twój pierwszy wywiad dla naszego portalu, więc na początku powiedz nam coś o tym kiedy po raz pierwszy zainteresowałeś się elektroniką i jacy artyści mieli największy wpływ na Twoją karierę?
Holenderską sceną dance zainteresowałem się przez mojego brata, wcześnie zaczął jako DJ i zaraził mnie tym. Potem zacząłem słuchać stacji radiowych, audycji z muzyką taneczną i chodzić na imprezy.
Jesteś bardzo rozpoznawalną postacią sceny muzycznej, powiedz nam jakie zmiany zauważyłeś od czasu gdy zaczynałeś?
Stale coś się zmienia jeśli chodzi o brzmienia, co powoduje, że muzyką interesują się ciągle nowe osoby. Każdy rok to nowe nazwiska i style. Sam zauważyłem zmianę mojego gustu, ale moim głównym zainteresowaniem zawsze pozostanie trance w najszerszym rozumieniu tego słowa.
15 sierpnia miałeś okazję grać na największym jak do tej pory, darmowym evencie w Polsce – FSOE350. Co sądzisz o tym evencie? Co sądzisz o polskiej publiczności? (i nie tylko o nich, bo na imprezie pojawili się ludzie z całego świata, niektórzy specjalnie dla Ciebie :))
Był to bardzo wyjątkowy event, ponieważ od 3 lat nie miałem możliwości grać w Polsce. Impreza była znakomita i jestem bardzo wdzięczny, że Aly & Fila zaprosili mnie. A co mogę powiedzieć o FSOE350? Międzynarodowa publika, która pojawiła się wcześnie i została do późna. Innym ważnym momentem, który na długo zapamiętam, będą zaręczyny pewnej pary w trakcie trwania mojego seta.
UK, Egipt, Polska, Ibiza, USA i wiele więcej... Sporo podróżujesz i grasz na całym świecie. Twoje nazwisko jest rozpoznawalne niemal wszędzie. Spodziewałeś się kiedyś tak wielkiego sukcesu?
Kompletnie nie! Wszystko co mnie spotyka jest po prostu bonusem i wynagrodzeniem za ciężką pracę. Mam nadzieję, że przyszłość przyniesie kolejne wspaniałe podróże, dzięki którym będę mógł się dzielić moją miłością do muzyki z tłumami na całym świecie.
Od 2007 roku w każdą środę o 19:00 na Afterhours.fm masz swoją własną audycję "The Sound of Holland", której niedługo stuknie 250 epizod. Gratulacje! Czy z tej okazji przygotowałeś coś wyjątkowego?
Właściwie to jeszcze o tym nie myślałem... A powinienem? Jestem otwarty na sugestie!
Od 18 lipca na Beatport dostępna jest Twoja produkcja "All that matters", stworzona razem z Alexandre Berghea. Planujesz w niedalekiej przyszłości jakieś inne collaby? Jest jakiś artysta, z którym szczególnie chciałbyś współpracować?
Jasne, czemu nie? Podobała mi się współpraca z Alexandre! Więc byłoby zaszczytem znów coś z nim nagrać, uważam, że jest bardzo utalentowany. Poza tym właśnie skończyłem pracę nad nowym trackiem z utalentowanym producentem z Indonezji LTN, który wydam pod własnym labelem Statement! Nadal jest wielu artystów, z którymi chciałbym pracować, ale póki co zostawię ich nazwiska dla siebie, aż przyjdzie odpowiednia pora by je ogłosić. ;-)
Czy i jak ważnym dla DJa jest produkowanie muzyki i vice versa – DJing dla producenta?
Stworzenie własnego utworu (co w dzisiejszych czasach wydaje się niebywałe), a potem zagranie go na parkiecie i ujrzenie tłumu, który do niego szaleje jest jednym z najlepszych doświadczeń, jakie mogą spotkać muzyka. A więc tak – jedno i drugie jest bardzo ważne!
Jak wyglądały Twoje wakacje? Z powodu pracy dużo podróżujesz, masz więc chwilę dla siebie, bez muzyki?
Jeśli mam być szczery, od kilku lat nie miałem wakacji z prawdziwego zdarzenia. Na szczęscie udaje mi się zwykle znaleźć dzień lub dwa w okolicach imprez, na których gram, mam więc chwilę na odpoczynek. Jeśli nie pracuję nad muzyką, gram na playstation.
Podaj nam proszę 5 Twoich ulubionych utworów i remiksów, i powiedz dlaczego akurat te?
Moje ulubione utwory w tej chwili to produkcje wydane w Statement: Same K – Diamond, Nic Toms – You Are, Shaan – Light Up The World, Rodg – Hot Merchandise i mój własny remiks dla wyżej wspomnianego collaba z LTN - "Ferhweh".
Czy Twoim zdaniem jakimś producentom powinniśmy się bliżej przyjrzeć?
Jasne – Rodg, Danny Chen, Nic Toms oraz pochodzącemu z Indii SHAANowi.
Jakie masz plany na najbliższe miesiące? Znów podróże i eventy na całym świecie? Czy raczej praca w studio nad nowymi trackami?
Jeśli chodzi o zimę, mój kalendarz zaczyna się zapełniać, a w międzyczasie znajdę pewnie nieco czasu na nowe produkcje. Tak więc wyjdzie z tego idealne połączenie.
Dzięki za poświęcony czas i do zobaczenia wkrótce. Chciałbyś powiedzieć coś jeszcze swoim fanom i czytelnikom Cubestage.pl w Polsce?
Dzięki za zaproszenie i mam nadzieję, że będę miał okazję Was odwiedzić ponownie nieco szybciej niż za kolejne 3 lata!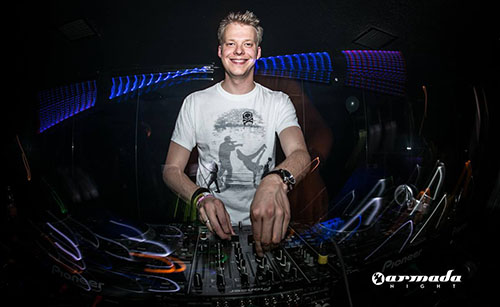 Autor:
Aleksandra Młoda (CubeStage.pl)