About his approach to Trance, idea behind his parties, his contact with Poland and our language – Solarstone in a large interview for Cubestage.pl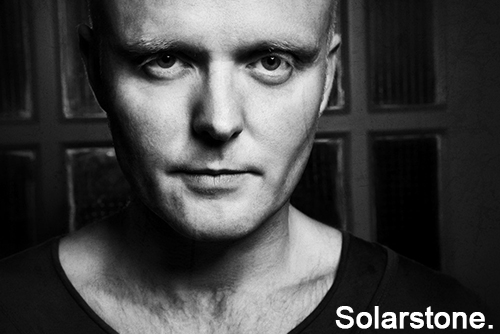 Where did you get the idea for the "Pure Trance"? Are you one of those people that don't feel that the changes in trance music are going in the right direction?
A few years ago I became very disillusioned with the trance scene, I didn't like most of the music I was being sent which was being labelled as 'trance' – it had lost its emotion and warmth and was being replaced by a cold, abrasive sounding music which bore little resemblance to the trance that I had fallen in love with. I felt I had no place within the scene and was considering quitting the industry altogether. I decided to go back to my roots and produce an album which was true to those qualities of 'warmth and melody', but didn't think that anyone would particularly care. It turned out that millions of people shared my feelings about what was happening in trance, and thus out of my 'Pure Mixes' and 'Pure' album was born the 'Pure Trance Movement', leading to our own 'Pure Trance 'events, and record label. The shift in the scene since then – particularly in the last 6 months, has been astonishing – the scene is much more healthy now, it's brilliant!
In one of our recent interviews Giuseppe Ottaviani told us some details about your upcoming series of extraordinary B2Bs. Can You tell us something more about this idea and how does it look like from your perspective?
Pure NRG is actually – a live 'M2M' - which means 'musician to musician' as opposed to a Dj 'back-to-back'. We're attempting to take the 'B2B' to the next level with live musicianship and exclusive material that people will not hear anywhere else. Our stage set-up is pretty large! We launched it at FSOE350 in Buenos Aires a few weeks ago and the next show is at Godskitchen in the UK next month. It's a very different dynamic to Djing or performing solo, there is a different energy and it's great to bounce ideas off someone who gives 100%. Giuseppe brings the toughness to the project too, we work really well together, the whole thing is very exciting for me.
Which of the gigs you were playing you've enjoyed the most and why?
Without a doubt it is all of the Pure Trance events, it makes such a difference when I know that everybody there shares my love of this music, it is a real 'family occasion' so to speak. At other gigs I know that only a proportion of the people are there to hear my music – that's more of a challenge, but at a Pure Trance event I can do exactly what I want and take the crowd with me on a journey, the response is always electric.
How did it happen that "Solarstone", which at the beginning was a trio, became your own, solo project?
Well, originally as you say there were 3 of us - myself, Sam & Andy. Sam left in the late 90's - he was more into Breaks and Drum & Bass. I continued to work with Andy for another few years, but then the same thing happened, he lost interest in Trance - that was the point at which it became a solo project.
What are your plans for upcoming months?
Currently I'm working on new material for my next album, no release date yet though as I'm taking my time with it, there's no rush. I have a bunch of good demos done and I'm thinking about who to collaborate with on a few vocal tracks etc. My Dj schedule is very busy too, we have some great Pure Trance events coming up at ADE, Italy and the UK, plus there is the next Pure NRG show taking place in Birmingham UK in a few weeks.
I remember that during one of Your Solaris International podcasts, you were playing (in part called "It's not the thing we usually play...") production of a polish producer, Pr1mo, called "Dzivki, kvasy, adidasy". You were having some little problems to say that title on air. :D Do you know any other words or expressions in polish?
Haha, no, not really, only 'Nie mówię po polsku' ;)
Are there any plans for your future gigs in Poland?
At some point – for sure, but there's nothing that has been announced yet. I would love to bring the Pure Trance show to Poland, we just need a local promoter with the vision to make it happen. Poland is a difficult market at the moment in terms of events, with the EDM bubble still strong there I'm sure that a Pure Trance event would be a breath of fresh air for you guys!
What was the most interesting thing during your visits in Poland?
The parties of course! I've been to Warsaw, Gdansk and Gdynia but not really seen much of the country other than Warsaw, which of course was almost completely rebuilt after WWII so many of the great historical buildings are no longer there, although it is still a beautiful city. I'd love to take a trek up into the Tatra Mountains one day if I get the chance.
Thanks for Your time and I hope to see you soon on some party in Poland!
http://www.youtube.com/user/solarstonetube
http://www.solarstone.co.uk/solarswarm/
https://www.facebook.com/solarstone
https://twitter.com/richsolarstone
https://soundcloud.com/solarstone
www.solarstone.co.uk
Zbigniew "Emill" Pławecki (CubeStage.pl)


Translation:




Zbigniew "Emill" Pławecki (CubeStage.pl)