They are called the pharaohs of trance, with their style, recognizable from first sounds of each track. They are gaining by storm clubs and events all over the world, and now they are bringing their unique event Future Sound of Egypt. Aly & Fila in a short interview for Cubestage.pl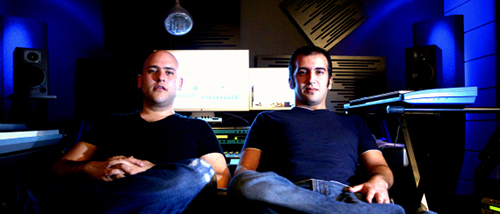 Hello :) I know that for some time You are very busy, the more I'm glad that You've found time to answer for this little interview.
Thank you for inviting us for the interview
At the beginning please tell our readers something about Your label – Future Sound of Egypt. When did You came up with the idea to start it? What Was the idea behind it? Was it only the urge to create Your own brand, or is there another story behind it?
2006 we started the radio show Future Sound of Egypt and it snowballed from there really . Next step was the record label which we started in 2009
What, in Your opinion, is the secret of unique style of all Your tracks? Especially nowadays, when almost every track sounds like hundreds of others? Where do You get the inspiration for Your productions?
We like to think we have our own style, while i style has evolved the core elements remain the same. Pure , uplifting trance. Our inspiration comes from the fans, the cities we visit, the cultures we see around the world
How did You came up with the idea of the series of FSOE events?
It was a natural progression. We started to host some events in Sharm el Sheikh then in 2013 decided was time to host some FSOE events outside of Egypt also, thats when we did FSOE 300 and now we are in middle of our FSOE 350 worldwide tour
Why did You decided to bring FSOE event to Poland? Don't get me wrong, it's a great idea, but lately there wasn't a lot of trance events in our country, and You are bringing one of the biggest, with great line-up – and all of this for free!
We saw that the country was starved of Trance events and trance music in general, and we wanted to do x 1 free event in Europe, last year we did Amsterdam but we felt that Poland and Electrocity Festival was a good fit for us to host a big Free Event during the FSOE 350 Tour, we are very excited
Why did You decided to co-operate with Soundtrade and to connect FSOE with their Electrocity?
Firstly they are great guys, and great promoters, very proffesional. And they believed in our vision of what we wanted to do here in Poland, and they have embraced it.
If we're talking about events – what do You think about club parties and events in Egypt? Is there any particular difference in events in Egypt and other parts of the World, eg. Europe or USA? How does the local fans react on this kind of music and this type of trance?
Each country is different in their own ways when it comes to parties, thats what makes the dance music industry unique, each club, event, festival is different. Trance continues to grow worldwide, Trance Families worldwide are bigger than ever
Author:
Ten adres pocztowy jest chroniony przed spamowaniem. Aby go zobaczyć, konieczne jest włączenie w przeglądarce obsługi JavaScript.
Translation:
Ten adres pocztowy jest chroniony przed spamowaniem. Aby go zobaczyć, konieczne jest włączenie w przeglądarce obsługi JavaScript.