Macie wolne 3 godziny, a dodatkowo jestescie fanami Tiesto? No to mamy coś dla Was, a wlasciwie Tiesto ma – wrzucil właśnie set-maraton na Youtube. Film zawiera pelny występ, od back2backa z Calvinem Harrisem w Ziggo Dome w Amsterdamie podczas Amsterdam Dance Events. Po 90 minutach z Harrisem, Tiesto zagrał swojego seta od 2 do 5, a na filmie możecie zobaczyć jak to wyglądało.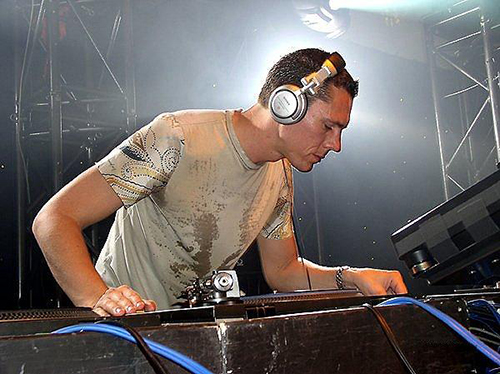 Back 2 back to początek wspólnej trasy obu panów, złożonej z pięciu eventow na terenie UK w grudniu tego roku. Na mapie znajdują się Londyn, Manchester, Glasgow, Belfast i Dublin. Panów poza trasą łączy wspólna rezydentura w mega klubie Hakkasan w Las Vegas oraz regularne wypady na wybrzeże. Ciekawe jak sprawdzi się pomysł wspólnej trasy i czy zobaczymy coś podobnego w przyszłości.
A przy okazji tematu o Tiesto, wypuścił ostatnio cztery pierwsze epizody "In the booth", na których widać między innymi jak udziela ślubu w Las Vegas, podrywa mieszkanki Sztokholmu i zajada się owocami morza.
Autor:
Zbigniew "Emill" Pławecki (CubeStage.pl)
Wszystkie prawa zastrzeżone. Kopiowanie i rozprzestrzenianie artykułu bez zgody autora jest zabronione! Prawo chronione przez ustawę z dnia 4 lutego 1994 r. o prawie autorskim i prawach pokrewnych: Dz.U. z 1994 r. Nr 24, poz. 83.