Niesamowite trio w składzie Axwell, Sebastian Ingrosso i Steve Angello, zakończyło swój projekt 'Swedish House Mafia' w tym roku. Każdy z nas na pewno pamięta większość z ich produkcji np. 'Greyhound', 'Don't You Worry Child' czy 'Save The World' i każdy liczył również na wielki powrót SHM w najbliższym czasie. Jednak mamy dla Was złą wiadomość, na razie to nie nastąpi.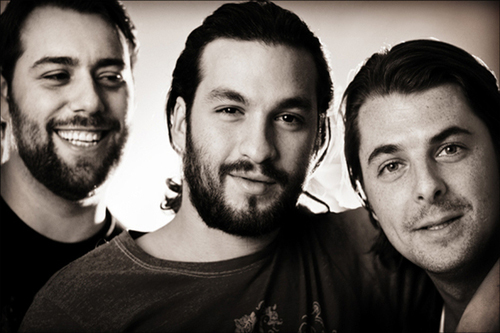 W niedawnym wywiadzie, Axwell wyznał, że powrót Swedish House Mafii na pewno nie nastąpi w najbliższym czasie. Uważa również, że niemożliwe było prowadzenie czterech karier jednocześnie – trzech solowych i dodatkowo projektu SHM. Każdy z artystów ma teraz czas i energię na prowadzenie swoich własnych karier i skupienie się na rozwoju osobistym. A ich wspólny projekt był po prostu "pożeraczem czasu".
Niestety nam, polskim fanom, nie było dane usłyszeć ich na żywo w kraju. Jednak wciąż nie traćmy nadziei – wszystko się zmienia, więc może i Swedish House Mafia powróci w przyszłości?
Przytaczając tytuł jednego z ich kawałków 'DON'T YOU WORRY CHILD' !!!
Autor:
Karolina Smolarek (CubeStage.pl)
Wszystkie prawa zastrzeżone. Kopiowanie i rozprzestrzenianie artykułu bez zgody autora jest zabronione! Prawo chronione przez ustawę z dnia 4 lutego 1994 r. o prawie autorskim i prawach pokrewnych: Dz.U. z 1994 r. Nr 24, poz. 83.