Summer City Festival with Eska zastąpiło w tym roku Global Gathering. Można śmiało powiedzieć, że całość wyszła organizatorom zaskakująco dobrze. Każdy mógł znaleźć coś dla siebie od mocnych brzmień na scenie Underground przez unoszący vocal podczas live actu na Summer Mainstage.
Tereny PGE Areny dość rozległe i wie to każdy, kto musiał przemierzyć spory kawałek drogi w poszukiwaniu wejścia, ponieważ nie było żadnych oznaczeń ani wcześniejszych informacji – jak najszybciej dostać się na dany parking. Wiele osób podróżowało niemalże do okoła PGE Areny.
Kiedy w końcu udało się zainteresowanym dotrzeć na miejsce, na twarzach pojawiał się uśmiech. Piękny widok wszechobecnego stadionu wywierał imponujące wrażenie. Sprawne wejście, miła obsługa. Pierwsze myśl– za mało ludzi… Gdzie się podziali? Nie będzie to niespodzianką, że tłumnie udali się na mniejszą City Stage. Alexander Popov jak i Andrew Rayel rozgrzali zebranych do granic! Wiele osób, które wcześniej nie miały styczności z ich twórczością, były bardzo pozytywnie zaskoczone, a Ci dla których byli gwiazdami tej nocy – z pewnością się nie zawiedli.
I tak ludzi zaczęło przybywać, namiot gastronomiczny wypełniał się po brzegi. Jego zasadniczą zaletą było to, że znajdował się naprzeciwko głównej sceny dzięki czemu każdy kto chciał złapać odrobinę oddechu i nabrać sił, nie tracił nic jeżeli chodzi o prezentację muzycznych perełek płynących z Summer Mainstage. Przechodząc na mniejsze sceny można było bardzo szybko i sprawnie dotrzeć z jednej na drugą. Underground co nikogo nie powinno dziwić zaskakiwał prędkością brzmień i mocą. Już od rozpoczęcia było bardzo ciekawie. Gruening, Żyski, Driver – zdobywali bardzo dobre recenzje od zebranych tam osób. Zdecydowanym minusem na tej scenie było nagłośnienie, chwilami miało się wrażenie, że za moment dźwięki się po prostu zleją i będzie jedno wielkie dudnienie bez melodii.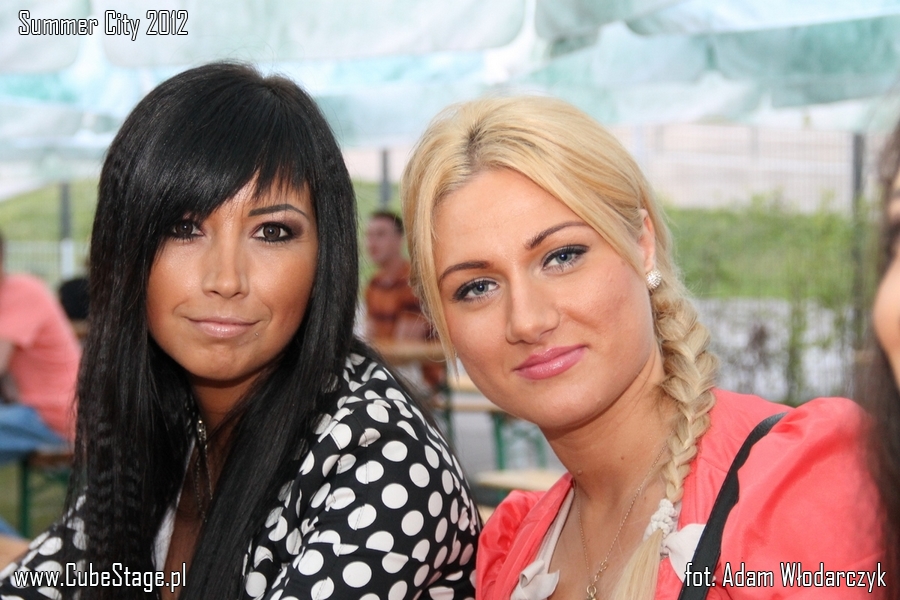 3City Stage według niektórych jedna ze słabszych scen, gdzie niestety obyło się bez większych zachwytów i westchnień. Wiele osób spodziewało się więcej po swoich ulubieńcach, może przez to dla niektórych poprzeczka postawiona była znacznie wyżej. Summer Future City było natomiast pozytywnym zaskoczeniem. Obecni tam Dj'e zaskakiwali różnorodnością prezentowanych przez siebie utworów. Kto na tą scenę nie dotarł może żałować. FOX, Soundwave i Grass to o nich można było usłyszeć najczęściej od osób, które upodobały sobie tą scenę. Każdy Dj, który na tej scenie się pojawił, zasługiwał jak najbardziej aby tam być.
Jeżeli chodzi o największe zaskoczenie to może być ono dość oczywiste. Ludzie bawiący się tej nocy na terenie PGE Areny byli pod wrażeniem występu Chicane. Niesamowity głos wokalistki przy całym akompaniamencie i niesamowitym kontakcie z publicznością musiały zaowocować czymś magicznym i tak też właśnie było. Lisa Lashes oraz Heatbeat również zbierali pozytywne opinie. Z całą pewnością ich gra porwała do tańca nie jedną osobę, a niektórych wyciągnęła ze strefy gastronomicznej ;)
Podsumowując – Summer City Festival with Eska gdyby został wcześniej ogłoszony i kładziono by nacisk na większą reklamę wtedy i frekwencja na pewno byłaby znacznie lepsza. Za dużo namiotów jak na obecną ilość ludzi, niektórzy Dj'e nie mieli po prostu dla kogo grać i kogo do zabawy porywać.
Przed namiotami rozstawione Time Table były ciekawym pomysłem, zwłaszcza, że nie można było go otrzymać na terenie imprezy. Jeżeli więc ktoś nie zdążył przed dotarciem na imprezę dokładnie spisać godzin gry swoich ulubieńców – mógł mieć z tym mały problem.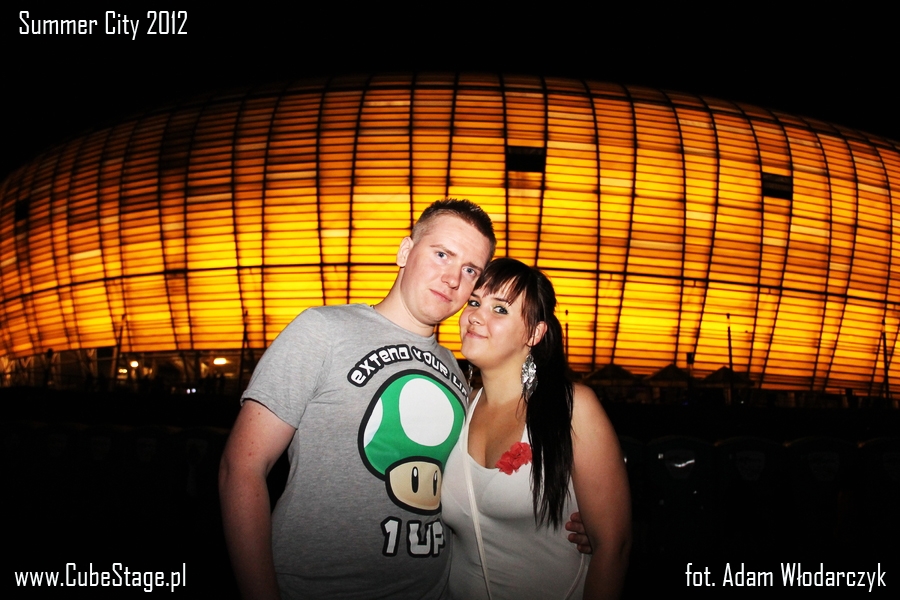 Wszystko ratuje muzyka i poziom gry Dj'ów. Zaskakiwali, pozostawili pozytywne wspomnienia. Impreza ze złotym stadionem w tle, przy którym wszystko wydawało się tak małe, będzie istniała w naszej pamięci jako ta, na której prezentowana przez Dj'ów wszechobecna muzyka docierała do naszych serc. Muzycznie to jedno wielkie zaskoczenie, które zasługuje na podkreślenie przed nadchodzącymi imprezami.
Przecież w końcu w tym wszystkim to chodzi właśnie o muzykę, a kto na Summer City Festival nie był – cóż, może żałować :)
Relację przygotowała: Ajra