Na początku grudnia tego roku zapowiadana jest premiera kolejnej odsłony uznanej serii kompilacji "Strictly Rhythm", za nagranie której odpowiedzialny jest Ramon Tapia.
Za nagranie szóstej odsłony serii kompilacji "Strictly Rhythm" odpowiedzialny jest szanowany  dj i producent - Ramon Tapia. To właśnie jemu brytyjska wytwórnia powierzyła zadanie dokonania edycji i remixów klasyków z katalogu labelu.
"'This Groove' Ramona Tapii był jednym z najlepiej sprzedających się singlii z katalogu Strictly Rhythm w tym roku. Pierwszą rzeczą jaką zrobiłem jako nowy A&R było skupienie się właśnie na nim. Niedługo po tym przesłał mi niesamowitą EP'kę 'Year 3000' oraz remix, który zrobił dla Sir Jamesa Special. Tapia opowiedział mi o swoich pomysłach na zrobienie reedycji oraz remixów klasyków Strictly Rhythm. Widziałem, że miał swoją wizję. Ramon nagrał niesamowitą kompilację, a jego wersje utworów mają nie mniejszą magię niż oryginały. Ten chłopak ma prawdziwy talent!" - opowiada szef A&R Seamus Haji.
Na "Strictly Rhythms Volume 6" znajdziemy odświeżone wersje numerów od takich gwiazd jak: DJ Sneak, Mood II Swing, Ultra Nate, Kings of Tomorrow czy też Armand Van Helden. To wydawnictwo to pozycja, na którą powinni zwrócić uwagę wszyscy wielbiciele dobrego house'u.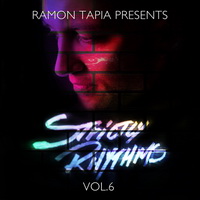 Strictly Rhythms Volume 6 mixed by Ramon Tapia
Data wydania: 07.12.2010
Tracklista:
01. Endangered Species - Ping Pong (Future Jazz Mix)
02. The Untouchables - Dance To The Rhythm
03. Full Swing - Choices (Ramon Tapia & Marco Resmann Edit)
04. DJ Sneak - Dancin (Ramon Tapia and Delete Refix)
05. Ultra Nate - Free (Ramon Tapia & Kabale und Liebe Remix)
06. Mood II Swing Ft Tara - Passing Time (Ramon Tapia Smooth Edit)
07. Ramon Tapia - Yeah Yeah
08. Rhythm Masters - Spanish Ritual (Ramon Tapia & Dave Brody Revamp)
09. Total Capacity - Celebrate (Ramon Tapia 'Get Loose' Edit)
10. Ramon Tapia - Year 3000
11. Photon Inc - Give A little Love (Photon's Disco House Mix – Ramon Tapia Rerub)
12. Sir James - Special (Ramon Tapia Remix)
13. Kings Of Tomorrow - Czar
14. Ramon Tapia - This Groove
15. Ramon Tapia - It's That Dub Thing
16. Armand van Helden - Witch Doktor (Ramon Tapia & Anton Pieete Remix)