Większość z nas już z wielką niecierpliwością wyczekuje wiosny. Słońca, ciepła, weekendowych wypadów za miasto, które są przedsmakiem wakacji.
Okazją do przedwakacyjnego odpoczynku, jest tegoroczna, wyjątkowo długa majówka, na którą zaplanowaliśmy dla Was specjalny event – Full on Ferry 2go maja w Gdańsku!
Jeżeli wciąż jeszcze macie wątpliwości, jak spędzić majówkę chcielibyśmy zaprezentować Wam artystów, którzy tego wieczoru zagrają razem z Ferrym Corstenem: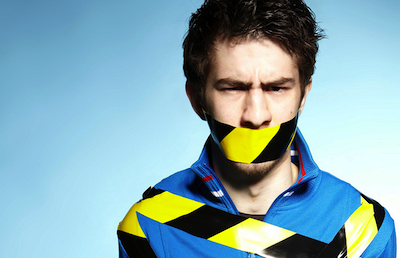 Mat Zo
Matan Zohar (aka Mat Zo) urodził się w Londynie w kwietniu 1990 roku. 21-no letni Mat zalicza się do tych najlepiej zapowiadających się młodych artystów. W ciągu ostatniego roku było o nim głośno dzięki takim produkcjom jak "Superman", "Rebound" (z Arty'm) czy "Frequency Flyer", które zdominowały notowania Beatportu. Supportowany przez największych: Swedish House Mafia, Tiesto czy Above & Beyond. Jego energiczne sety można było usłyszeć m.in. podczas Electric Zoo w Nowym Yorku, Audiostatic w Los Angeles czy londyńskim SW4. Wielu z Was zapewne pamięta i dobrze wspomina jego obecność we Wrocławiu, gdy swoim występem uświetnił A State of Trance 450!
Shogun
Amerykański producent, Andrew Chen to pierwszy dj azjatyckiego pochodzenia, który dołączył do Armady. Doceniany dzięki swoim produkcjom, takim jak: 'Save Me', 'Imprisoned', 'Run To My Rescue' czy 'Skyfire' przez trance'owe tuzy z Arminem van Buurenem, Ferry Corstenem czy Paulem van Dykiem na czele. Jego smak muzyczny w połączeniu z kunsztem djskim tworzy kompletny produkt do zapewnienia niesamowitych doznań Waszym uszom.
Wkrótce ujawnione zostanie jeszcze jedno zagraniczne nazwisko oraz polscy dje!
Bilety dostępne na wlotki.pl od 24.02.2012 godz. 20.00 w cenie:
70 zł bilet standard – pierwsza ograniczona pula
250 zł bilet VIP