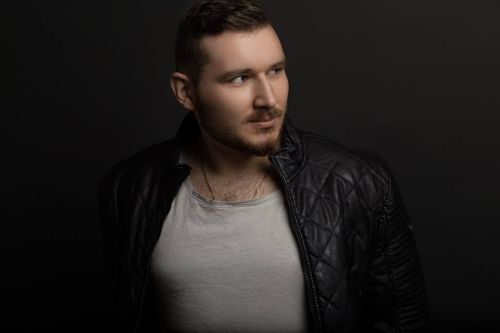 Co łączy Markusa Schulza i Skytecha? Wydawałoby się, że czasy wspólnych mianowników dla tych artystów, już dawno minęły. Jednak rzeczywistość naprawdę potrafi zaskakiwać!

Czy to za czasów, gdy projekt był duetem braci Dziewulskich (Juliana i Mateusza), czy nieco później, gdy za jego brzmienie zaczął odpowiadać tylko ten drugi, Skytech nieodłącznie kojarzył się z wytwórnią Markusa Schulza - Coldharbour Recordings. "Cardboard Box", "Comet" czy "What's Wrong" są wymieniane wśród ulubionych produkcji fanów tego labelu z całego świata.

Minęło kilka lat, a ścieżki obu podmiotów rozeszły się w dwie różne strony. Mateusz odszedł od dotychczasowego stylu na rzecz bigroomowo-house'owych rytmów, co pozwoliło mu na rozwój kariery, na który złożyły się zdobycie nowych miłośników jego twórczości, atrakcyjne bookingi (w tym nadchodzący występ na tegorocznym Tomorrowland z Fafaq'iem) oraz wspólne produkcje z takimi twórcami jak Headhunterz czy R3hab. To właśnie z Fadilem, Skytech wyprodukował w 2016 roku numer "Everything", wydany przez R3hab Music.

I tutaj dochodzimy do wspomnianego "obecnego wspólnego mianownika" między Markusem Schulzem a Skytechem. W ubiegły piątek wytwórnia R3haba zaprezentowała remiks "Everything", wykonany przez znanego holenderskiego producenta Koena Groenevelda.

Współtwórca takich projektów jak Klubbheads, Hi_Tack czy Delano & Crockett, w lutym przypomniał o sobie obserwatorom sceny Trance. Holender został zaproszony przez Markusa Schulza do współpracy nad utworem "Mota-Mota", będącym powrotem autora audycji "Global DJ Broadcast" do aliasu Dakota i zwiastunem trzeciego albumu pod tym pseudonimem - "The Nine Skies".

Pod koniec czerwca Coldharbour Recordings wydało dwa remiksy "Mota-Mota" - wyprodukowane przez Andreasa Tomallę, znanego jako Talla 2XLC (Niemcy) oraz duet braci Turner - Stuarta i Bena - czyli Arkham Knights (Wielka Brytania).

Mateuszowi życzymy udanego występu w Boom, Markusowi powtórzenia sukcesów obu części "Thoughts Become Things", zaś Koenowi dalszego czynnego uczestnictwa w kształtowaniu światowej sceny klubowej. Czy podoba się Wam nowa wersja "Everything"?