Do festiwalu Audioriver zostały niecałe cztery tygodnie i organizatorzy właśnie pokazali, jak wygląda program na poszczególne dni oraz wprowadzili bilety jednodniowe na piątek i sobotę.
Jest też nowa informacja dotycząca Sun/Day: dla dzieci poniżej 10 roku życia będących pod opieką rodziców, wstęp na to wydarzenia będzie bezpłatny.
"Zdecydowana większość naszej publiczności zaopatruje się w karnety dwu- i trzydniowe, ale są też takie osoby, które albo nie mogą przyjechać na cały festiwal albo są zainteresowane tylko kilkoma konkretnymi koncertami. To właśnie dla nich wprowadzamy bilety jednodniowe i podajemy podział na dni i sceny, by mogli podjąć decyzję, którą wejściówkę kupić" – mówi rzecznik prasowy Audioriver, Łukasz Napora.
Bilety na piątek i sobotę są w tej samej cenie 150 zł. Warto pamiętać, że w odróżnieniu od karnetu dwudniowego za 230 zł, wejściówka jednodniowa jest jednorazowa i traci ważność po opuszczeniu terenu festiwalu. To samo dotyczy biletów na Sun/Day, które dostępne są w cenie 60 zł. Skąd jednak pomysł, by wprowadzić bezpłatny wstęp dla dzieci?
"Od lat mamy wiele pytań o możliwość przychodzenia na Audioriver z dziećmi, ale plaża nocą nie wydawała nam się nigdy najlepszym miejscem dla najmłodszych, ze względu na późną porę koncertów, dużą liczbę ludzi czy głośną muzykę. Ale Sun/Day to już wydarzenie o innym charakterze: odbywające się w ciągu dnia, w pięknym parku, w piknikowej atmosferze. Nic nie stoi na przeszkodzie, by zaszczepiać dzieciom miłość do muzyki właśnie w takich okolicznościach przyrody. Taką możliwość dajemy tylko rodzicom lub prawnym opiekunom, którzy na bramce będą musieli pokazać stosowne dokumenty."
Tyle w kwestii biletów, czas na program:
W KOLEJNOŚCI ALFABETYCZNEJ:
AUDIORIVER BY NIGHT
19:00-07:00. Plaża nad Wisłą w Płocku.
PIĄTEK (28 lipca)
Main Stage:
- Angelo Mike
- Baasch
- Boys Noize
- Carl Craig presents Versus Synthesizer Ensemble
- The Erised
- Urbanski live
- ZHU
- VJs: Visual Family Collective
Circus Tent:
- Artefakt live
- Dasein
- DEAS / A_GIM
- Dtekk
- Enrico Sangiuliano
- KiNK live
- Solomun
- Tale Of Us
- VJs: Nocny Marek + FTVision
Hybrid Tent:
- Halogenix
- High Contrast live
- Hugh Hardie
- Keeno
- Klute
- Maduk
- MC LowQui
- MC Wrec
- Mr. Cannabeatz
- NeverAfter
- S.P.Y
- VJ: FkS
T-Mobile Electronic Beats Stage:
- The Belleville Three
- Ben UFO
- CZELUŚĆ (JUTRØ x KOSA)
- Manoid
- Mount Kimbie
- Planetary Assault Systems live
- Robert Hood live
- VJ: Derubare
Cities #truemusic Tent: Poznań
- Conradq b2b Juniore
- Michał Gutkowski
- Tom Palash
- Tralien
- VJ: info wkrótce
SOBOTA (29 lipca)
Main Stage:
- Bass Astral x Igo
- Birdy Nam Nam
- Kraak & Smaak live
- Last Blush
- London Elektricity Big Band live
- Moosak
- Vitalic - ODC live
- VJs: Visual Family Collective
Circus Tent:
- Adventice (DJ Deep & Roman Poncet) live
- Joris Voorn
- Kaotik
- Mind Against
- Nicole Moudaber
- Sept live
- Sonosanto
- Stephan Bodzin live
- VJs: Nocny Marek + FTVision
Hybrid Tent:
- Alix Perez
- BCee
- DJ Storm
- Emperor
- Handra
- Killbox (Ed Rush & Audio)
- Krzyku
- MC DRS
- MC LowQui
- Metrik: Life/Thrills feat. Elisabeth Troy & Dynamite MC
- Total Science
- VJ: FkS
T-Mobile Electronic Beats Stage:
- Agents of Time live
- Dax J
- Exium live
- Górny
- Jackmaster
- Moodymann
- Piotr Bejnar live
- We Draw A
- VJ: Derubare
Cities #truemusic Tent: Górny Śląsk
- Capo
- Siasia
- Sierra Cosworth
- Urloop
- VJ: info wkrótce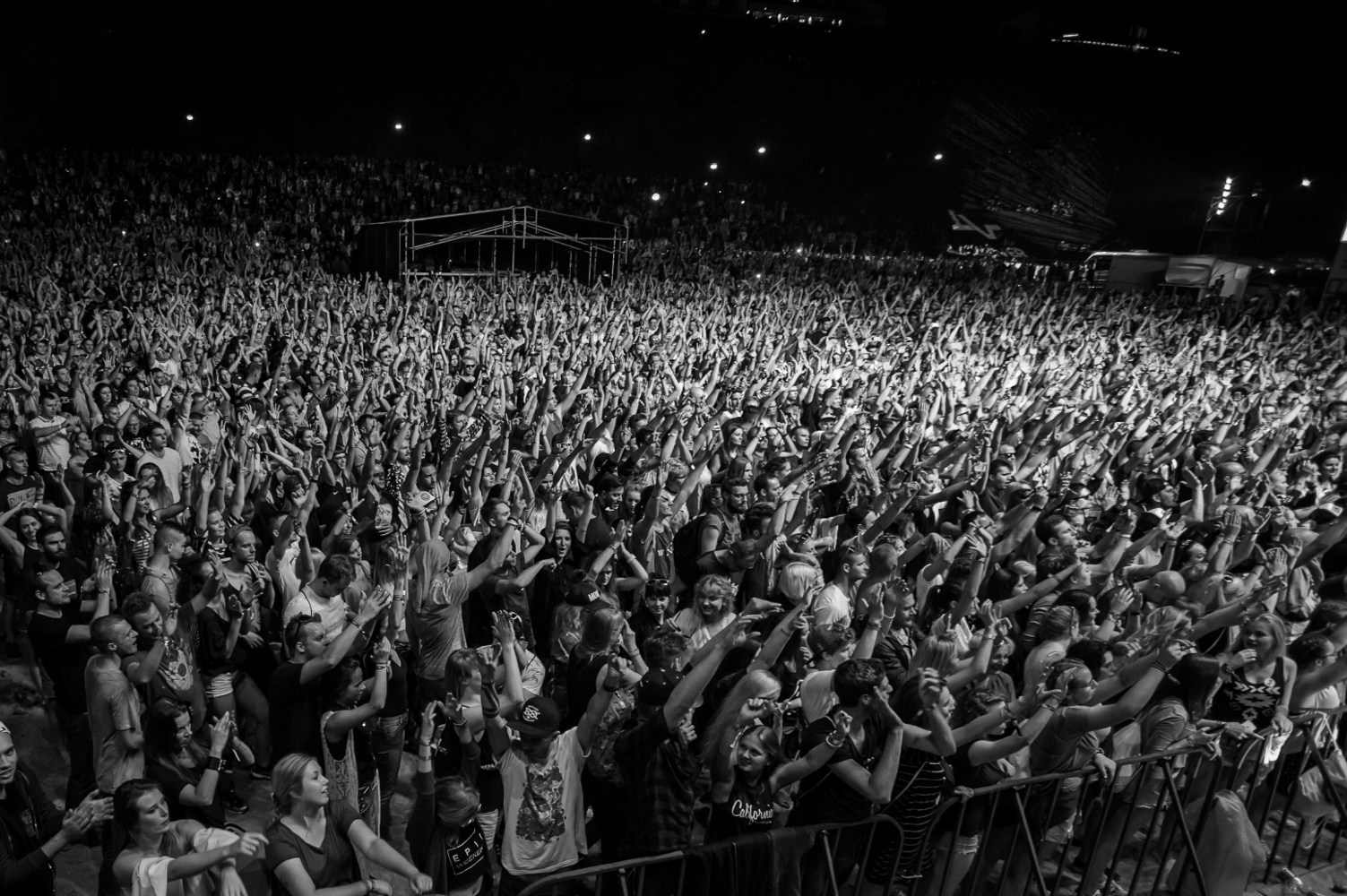 AUDIORIVER BY DAY
Piątek, 28 lipca – 16:00-20:30 + Sobota, 29 lipca – 10:30-20:00.
Płock, rynek Starego Miasta.
PIĄTEK (28 lipca)
BURN Stage:
- Daniel Stetting
- Maryo
- Novika & Mr. Lex
SOBOTA (29 lipca)
BURN Stage:
- Audiofly
- Matthew Dekay
- ptr1 live
- Seb & Rodrigezz
- Seb Skalski
AUDIORIVER SUN/DAY
Niedziela, 30 lipca – 11:00-21:30.
Park między ulicami Mostową a Rybaki (wejście od ul. Mostowej), Płock
Stage One:
- &ME
- Damian Lazarus
- Leon & Glasse
- Meg & Discox
- Nico Stojan
- Rampue live
Stage Two:
- Bryan Gee ft. MC Felon
- Danny Byrd
- Emoczo
- John B
- MacBeat
- MC LowQui
Wszystkie rodzaje biletów znajdziesz na http://audioriver.ebilet.pl oraz w salonach Empik w całej Polsce.
Link do wydarzenia: https://cubestage.pl/imprezy/1479-audioriver-festival-2017