Dada Life to szalony, eskcytujący i balanasujący na pograniczu muzyki House i Electro - duet, który doskonale znamy z występu na Sunrise Festival 2010. Na tegorocznej edycji, dwójka szwedów po raz kolejny wystąpi w kołobrzeskim amfiteatrze. Jesteśmy przekonani, że ich set to będzie "brudny Rock'n'Roll". Skąd taka pewność? Zapraszamy do zapoznania się z nowym wynalazkiem od Dada Life.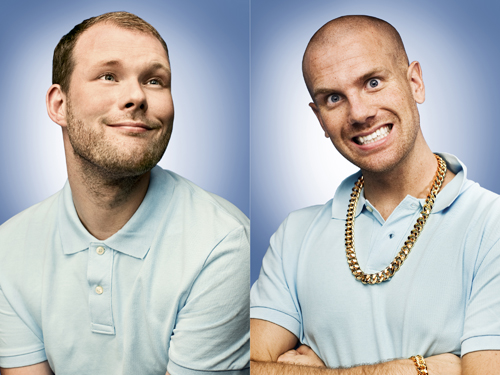 Ostatnie wydawnictwa, takie jak – "Unleash The Fucking Dada" i "White Noise/Red Meat" to z dużych liter: BIG DANCEFLOOR KILLERS. Kropkę nad i stawia najnowsze dzieło Dada Life, zatytułowane "Fight Club Is Closed".
To nie holendersko-fidgetowa piszczałka. To electro-rock-house w najlepszym wydaniu. Szwedzki duet, jak widaćwynalazł świetną formułę na bardzo skuteczne brzmienie swoich utworów, którego brakuje czasami u innych producentów. Wyobraźcie sobie, jak skonfrontujemy ich doskonale brzmiące utwory z doskonałym soundsystemem na Sunrise Festival. Będzie niewiarygodnie.
BILETY:
SUNRISE FESTIVAL
22-24/07/2011
KOŁOBRZEG, AMFITEATR
Music Defeats Time