Armin van Buuren nie tylko wymyślił koncepcje Armin Only, ale jest także czołową postacią całego zespołu produkcyjnego i ma ostatnie słowo. Jednocześnie jednak nie boi się ujawniać dla swoich fanów niemal wszystkich szczegółów tego super tanecznego show. Podczas całej trasy Armin Only Intense tworzony jest unikalny dokument filmowy (Road Movie), który przedstawia poszczególne występy na całym świecie i stopniowo prezentuje wszystkie najważniejsze elementy całego eventu oraz przygotowania. Jeśli zastanawiasz się, jak wiele osób jest zaangażowanych w ten projekt i jak wiele wokalistów, artystów, muzyków i choreografów jest potrzebnych do tak doskonałego show - to Road Movie jest nakręcony właśnie dla Ciebie. Przypominamy również, że na Armin Only Intense w Ostrawie (CEZ Arena) w sprzedaży pozostało tylko 25% biletów na miejsca stojące.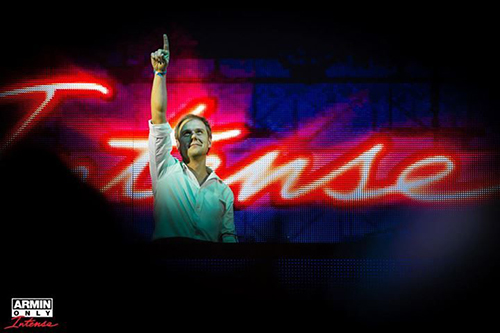 Bilety można kupić w Ticketportal.
Travel Packages: http://cubestage.pl/wiadomosci/1-wiadomosci/1178-armin-only-intense-ostrava-hotel-packs.html
Road Movie Episode 2: The World premiere in Amsterdam
Road Movie Episode 5: Mumbai Madness
Road Movie Episode 6: Eat, Sleep, Perform, Repeat!
Road Movie Episode 7: St Petersburg