Bez wątpienia w każdym muzycznym wydarzeniu najważniejsza jest jakość dźwięku. Na Miami Music Week o jakość tę zadbano w szczególny sposób. Dwie czołowe firmy na rynku amerykańskim połączyły siły i stworzyły nową linię sprzętu nagłośnieniowego.

W ten sposób powstały głośniki Synergy Horn. Ich współtwórcą jest m.in. Tom Danley, były szef badań nad technologiami elektroakustycznymi NASA. Znany jest również z wkładu w systemy nagłośnieniowe dzięki jego subwooferowi Servodrive. Nowy sprzęt to nie tylko lepsze doznania dźwiękowe dla fanów, ale mniejszy nakład środków i pracy przy produkcji. Poza tym większa wydajność każdego zestawu ograniczy ich ilość, konieczną do wystawienia na każdej imprezie. A dla Amerykanów ważne będzie również to, że wszystkie produkty Danley Sound Lab są "Made in America".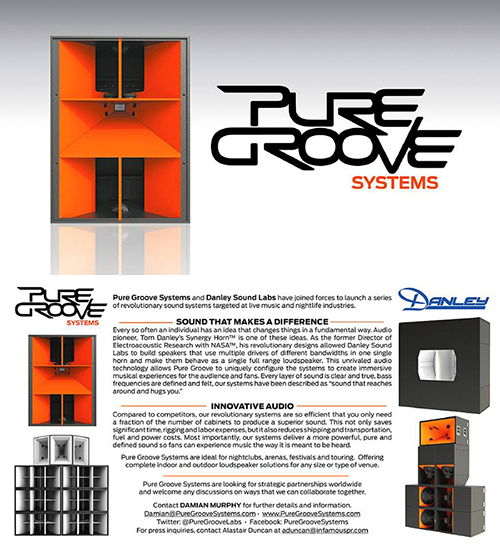 Jeśli więc ciekawi jesteście jakie jest to nowe doznanie dźwięku, zajrzyjcie na jedną z imprez MMW. Miejsca takie jak Ice Palace Studios, Cafeina i Surfcomber zostały wyposażone w nową technologię, a membrany głośników w ruch wprawią między innymi Armin Van Buuren, Pete Tong, Tommy Trash, Dada Life i inni.
Autor:
Zbigniew "Emill" Pławecki (CubeStage.pl)

Wszystkie prawa zastrzeżone. Kopiowanie i rozprzestrzenianie artykułu bez zgody autora jest zabronione! Prawo chronione przez ustawę z dnia 4 lutego 1994 r. o prawie autorskim i prawach pokrewnych: Dz.U. z 1994 r. Nr 24, poz. 83.