Fashion Day i pierwsze gwiazdy festiwalu

Wyprzedaliśmy wszystkie karnety trzydniowe w zaledwie dobę po udostępnieniu ich bileteriom! Stało się to jeszcze zanim podaliśmy jakiekolwiek gwiazdy. Dziś ogłaszamy, że w ostatni weekend lipca 2014 na plaży w Płocku zagrają m.in. Booka Shade live, Loco Dice, Dom & Roland, Max Cooper live oraz Special Request. Co więcej, informujemy o kolejnej zupełnie nowej inicjatywie, czyli Audioriver Fashion Day.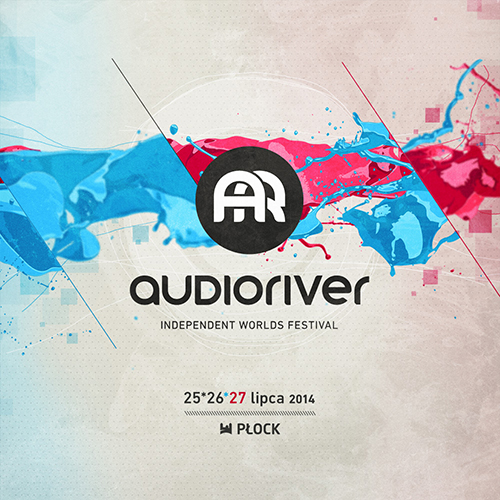 Karnetów trzydniowych było dokładnie 1500 sztuk i zniknęły w błyskawicznym tempie. Ta liczba wynika z pojemności miejsca, w którym zorganizujemy trzeci dzień imprezy, czyli Audioriver Sun/Day. Nie będzie już ani dodatkowej puli trzydniowych karnetów, ani biletów jednodniowych na niedzielę. Jedyna szansa, by dostać się na Audioriver Sun/Day, to przyjść w trakcie trwania imprezy i liczyć, że będzie jeszcze trochę wolnej przestrzeni. Będziemy wówczas reagować i sprzedawać bilety na miejscu. Miejscu, które nadal trzymamy w tajemnicy.
Tajemnicą nie jest już jednak Audioriver Fashion Day, czyli druga – po Sun/Day – zupełnie nowa inicjatywa płockiego festiwalu. Postanowiliśmy rozszerzyć teren imprezy aż do pobliskiego zalewu Sobótka i wykorzystać to miejsce na prezentację polskiej mody niezależnej. Rocznie mamy kilkadziesiąt zapytań od mniej lub bardziej znanych młodych projektantów, którzy chcieliby pokazać swoje kolekcje na naszym festiwalu. Pomimo szczerych chęci, nie mieliśmy jednak dla nich dotąd miejsca. Teraz postanowiliśmy je po prostu zrobić. Audioriver Fashion Day odbędzie się w sobotę w ciągu dnia, a w strefie stanie kilkadziesiąt stoisk projektantów oraz scena prezentująca lekką, plażową muzykę od downtempo po deep house.
Jaką muzykę – w takim razie – zaprezentują ogłoszone dziś gwiazdy głównej części Audioriver? Trójka z nich porusza się w rejonach house'u i techno, ale każda ma swój wyjątkowy charakter. Booka Shade słyną z miękkiego, melodyjnego brzmienia i takich hitów, jak "Body Language" czy "In White Rooms". Loco Dice to siła napędowa sceny house i techno od ponad dekady i artysta, który słynie ze świetnej techniki i wyczucia didżejskiego. Max Cooper, z kolei, zbudował swoją popularność na minimalowych, tech trance'owych produkcjach, ale utwory zapowiadające jego debiutancki album pokazują, że artysta poszukuje także bardziej eksperymentalnych form wyrazu.
Loco Dice presents Used + Abused 2013


Co ważne: Booka Shade występowali w grudniu w Warszawie, lecz był to jedynie DJ set. Duet w wersji live używa dużo większego instrumentarium i prezentuje wyłącznie własne utwory. Loco Dice, z kolei, grał w naszym kraju jak dotąd tylko raz – w 2008 roku na Audioriver właśnie – i od tamtego czasu byliśmy wielokrotnie proszeni o jego powrót na płocką plażę. Wraz z zeszłorocznym startem swoich imprez Used + Abused na Ibizie, niemiecki artysta potwierdził swój status jednego z liderów undergroundowej sceny. Ponadto, nagrywając kompilację dla Defected, w jedną, spójną całość połączył pozornie odrębne gatunki muzyki house.
Max Cooper – Micron


Pozostała dwójka ogłoszonych dziś artystów reprezentuje brzmienia połamane. Dom & Roland to producent i DJ drum & bass-owy, który z pewnością ucieszy fanów bardziej undegroundowych odmian tej muzyki. Artysta tworzy od połowy lat 90, a swoimi dokonaniami i konsekwencją zasłużył na miano klasyka gatunku. Natomiast Special Request to postać bardzo nowa na scenie jungle i hardcore, ale bynajmniej nie nowicjusz. Za tym pseudonimem kryje się jeden z najbardziej unikalnych producentów house'owych, czyli Paul Woolford, który w zeszłym roku postanowił wybrać się na nowe muzyczne terytoria. Z ogromnym sukcesem, bo wydana jesienią płyta "Soul Music", znalazła się w wielu podsumowaniach minionego roku.
Sub Focus - Turn Back Time (Special Request Remix)


Audioriver odbędzie się w dniach 25-27 lipca 2014. Do 9 marca karnety dwudniowe dostępne są w naszym sklepie oraz salonach Empik w cenie 130 zł.