Trzech brytyjskich muzyków, którzy od ponad dekady tworzą słynną klubową grupę Above & Beyond, zdecydowało się na kolejny ważny krok w karierze. Wraz z wokalistami i kilkunastoosobową orkiestrą nagrali swój pierwszy akustyczny album.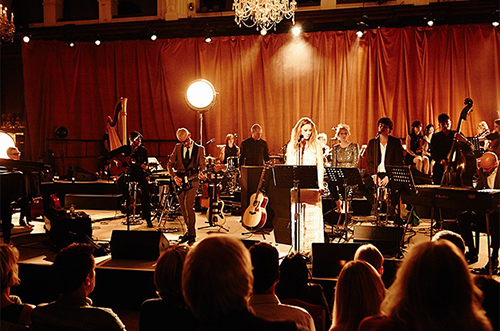 "Jedne z najpiękniejszych i najbardziej pamiętnych występów w całej historii EDM" - Billboard Magazine

W 2013 roku zagrali pięć znakomitych koncertów w Wielkiej Brytanii i USA, podczas których zaprezentowali swoje największe przeboje w zupełnie nowych akustycznych aranżacjach. Wszystkie występy zostały wyprzedane do ostatniego miejsca, a Jono Grant, Paavo Siljamäki i Tony McGuinness zarażeni optymizmem i bardzo pozytywnymi opiniami, postanowili wydać pełnowymiarowy album pt. "Acoustic". To pierwsze takie przedsięwzięcie zrealizowane przez artystów związanych ze sceną klubową. 11 przebojowych singli oraz jeden zupełnie nowy utwór zatytułowany "Making Plans", w jakże oryginalnych wersjach zagranych na żywych instrumentach.

Nie usłyszycie tu elektronicznych bitów i nie poczujecie pulsującej energii. Materiał "Acoustic" to piękne nastrojowe melodie, okraszone świetnymi wokalami i wysublimowanymi dźwiękami, które wprowadzą w stan prawdziwego muzycznego uniesienia.
Premiera: 11.02.2014

Tracklista:
01. Miracle
02. You Got To Go
03. Satellite/Stealing Time
04. Thing Called Love
05. Can't Sleep
06. Sun & Moon
07. Good For Me
08. Sirens Of The Sea
09. Love Is Not Enough
10. On A Good Day
11. Alone Tonight
12. Making Plans