Pozostając w zgodzie ze swoją reputacją autorytetu muzyki klubowej, Armin van Buuren najwyraźniej nie chowa urazy do Hardwella za odebranie mu najwyższego stopnia podium w plebiscycie DJ Maga. W wywiadzie udzielonym dla Digital Spy Armin przyznał, że osobą inspirującą go na scenie EDM jest właśnie Hardwell: "Radzi sobie naprawdę świetnie i jestem dumny z tego, co osiągnął. Teraz to on tu rządzi." Szybko również dodał kilku własnych podopiecznych do tej listy: "Jeśli miał bym patrzeć jedynie z punktu widzenia osoby związanej ze sceną trance to muszę również wspomnieć o sukcesach Andrew Rayela, który niedawno nawiązał współpracę z naszym labelem. Ostatnio wybija się również Mark Sixma."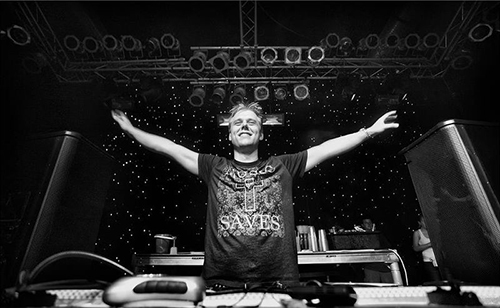 Wywiad miał miejsce wkrótce po wypuszczeniu kolejnego singla Armina "Save my night", utworu z przesłaniem o bezpiecznym i rozsądnym korzystaniu z zabawy z alkoholem. Armin przy tej okazji dodał, że sam był świadkiem wielu głupich zachowań w klubach po alkoholu, ale tłumy na imprezach trance zazwyczaj bawią się rozsądnie: "Chciałbym podkreślić, że 99.9% imprez z moim udziałem kończy się spokojnie i bezpiecznie. Ludzie dobrze się bawią i to dzięki muzyce, którą gram, a nie używkom. Trance na szczęście nie jest kojarzony z bezmyślnym upijaniem się. Ludzie przychodzą tam głównie dla muzyki.
Autor:
Zbigniew "Emill" Pławecki (CubeStage.pl)

Wszystkie prawa zastrzeżone. Kopiowanie i rozprzestrzenianie artykułu bez zgody autora jest zabronione! Prawo chronione przez ustawę z dnia 4 lutego 1994 r. o prawie autorskim i prawach pokrewnych: Dz.U. z 1994 r. Nr 24, poz. 83.