Ostatnie informacje o Laidback Luke'u dotyczyły videoklipu do "BLOW", jego produkcji stworzonej wspólnie z Martinem Solveigiem, końcówka roku przynosi kolejne, tym razem dotyczące nowego miksu oraz wypuszczenia kolejnej produkcji.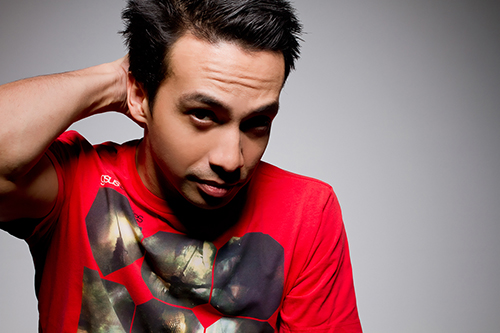 Holenderski DJ podsumował rok godzinnym miksem, w którym znalazły się tracki wydane w jego labelu. Są to m.in. produkcje Solveiga, Hardwella, Promise Land, Blasterjaxx oraz Dimitri Vegas & Like Mike oraz kilka nowych produkcji samego Luke'a, w tym "BLOW". Set uzupełnia kilka ulubionych pozycji DJa spoza portfolio wytwórni.
Wydanie seta zgrało się w czasie z wypuszczeniem nowego singla Luke'a "Mufasa.". Track to kolaboracja z australijskim duetem Peking Duk, która zapowiada się na hit kolejnych festivali. Poniżej link do singla oraz tracklista seta:
Deorro Ft. Adrian Delgado – Let Me Love You (Original Mix)
Laidback Luke & Hardwell – Dynamo (Will Sparks Remix)
Uberjak'd – Bump Dat (Original Mix)
Blasterjaxx – Koala (Scotty Lee Remix)
Blasterjaxx – Koala (Original Mix)
Wiwek & Cesqeaux – Ritual (Original Mix)
La Fuente & Jamie Murray – Buzzing (Original Mix)
Gregor Salto & Wiwek – Intimi (Original Mix)
Nicolas Strands – Geek Me (Original Mix)
Moska & Jordan Ferrer – Massive Mutation (Original Mix)
GTA – Ai Novinha (Moska Remix)
Laidback Luke & Dimitri Vegas & Like Mike – MORE (Original)
Laidback Luke – Break The House Down (Saint Liz Remix)
Oliver Twizt – Let Me See You Do it (Trap Mix)
Twinz Beatz – Bass Gon Drop (Original Mix)
Laidback Luke ft. Majestic – Pogo (Twinz Beatz Remix)
Laidback Luke ft. Majestic – POGO (Original Mix)
Promise Land ft. Alicia Madison – Sun Shine Down (Laidback Luke Edit)
Henrix ft. Jakob Liedholm – Rock This Dream (Original Mix)
Christian Luke – Alpha (Original Mix)
Marc Benjamin – Surrender (Original Mix)
Audiobot – iHouse (Original Mix)
Martin Solveig & Laidback Luke – BLOW (Club Mix)
Chocolate Puma – 2000 People (Original Mix)
ANSOL & Ken Loi – Knock Down (Vocal Mix & Instrumental Mix)
Gregor Salto & Funkin Matt – Foxy (Original Mix
Rene Amesz – Rock With Me (Original Mix)
Metro – Affect (Original Mix)
Autor:
Zbigniew "Emill" Pławecki (CubeStage.pl)

Wszystkie prawa zastrzeżone. Kopiowanie i rozprzestrzenianie artykułu bez zgody autora jest zabronione! Prawo chronione przez ustawę z dnia 4 lutego 1994 r. o prawie autorskim i prawach pokrewnych: Dz.U. z 1994 r. Nr 24, poz. 83.