Nazwa imprezy: ELECTRONIC VIBES TO HEAVEN
Data imprezy: 20.04.2013
Lokalizacja: Klub Strefa G2, Radom
Start: 21:00
Cena: 15-20 PLN
Wydarzenie: https://www.facebook.com/events/164702373685452/?fref=ts
Agencja Pro.Art-Music - Ma zaszczyt zaprosić na pierwszą edycje prestiżowego eventu, na którym zagoszczą najlepsi DJ i producenci muzyki elektronicznej, wprowadzając publiczność w najlepszy klimat dźwięków muzyki elektronicznej wraz z specjalnie przygotowaną oprawą audio wizualną zapewni Wam niezapomnianych przeżyć. Wszyscy pragnący wykwintnego i niepowtarzalnego smaku na dojrzałych eventach muzycznych muszą tam być !!!!.

20.04.13 roku w klubie Strefa G2 w Radomiu pierwsza edycja eventu:

,,ELECTRONIC VIBES TO HEAVEN''
Zagrają :
CARLA ROCA
DIRTY RUSH
GREGOR ES
PRZEMYSŁAW ZIĘTEK
UNIT
DJ MAJKI

Cena biletu :
w przedsprzedaży 15zł
w dniu eventu 20zł
BILETY DO NABYCIA W KLUBIE STREFA G2 OD DNIA 05.04.2013

MUSISZ TAM BYĆ !!!!!!!!!!!!!! PAMIĘTAJ 20.04.12 EVENT O JAKIM MARZYSZ !!!

W DNIU EVENTU DO ZDOBYCIA UNIKALNE KOSZULKI !!!!!!!!!!

WSZYSCY UCZESTNICY WYDARZENIA OTRZYMAJĄ JEDNORAZOWY RABAT OD SPONSORÓW:

WWW.AJMER.PL

TATUAŻE ARTYSTYCZNE
https://www.facebook.com/pages/Rafał-Weigold-Tattoo-Art/433872290034705?fref=ts

BIO :

CARLA ROCA
Od kiedy, jako dziecko, zaczęła sięgać klawiatury fortepianu, nie szło jej odpędzić od tego instrumentu! Dlatego już w wieku 5 lat zaczęła swoją edukację w Szkole Muzycznej. Przez 14 lat grała na fortepianie i związana była głównie z muzyką klasyczną. Nie przypuszczała, Se kiedyś zastąpi ten instrument gramofonami, a spokojne sale koncertowe zamieni na tętniące Życiem kluby pełne
bawiących się ludzi! Ale tak musiało się stać, gdyż od najmłodszych lat fascynowała ją również muzyka elektroniczna. Wsłuchiwała się w dźwięki Kraftwerku i Depeche Mode,co niewątpliwie uformowało ją artystycznie.
Swoją karierę jako dj zaczęła w 2001 roku. Wtedy właśnie wraz z B'Kidzem i djem Czado utworzyła agencję o nazwie Black Point. Wtedy również pojawił się pomysł zorganizowania cyklu imprez Black Point Night z udziałem najlepszych polskich i zagranicznych dj'ów. Imprezy te cieszyły się niesamowitym powodzeniem i odbywały się regularnie, początkowo w Poznaniu, później również w wielu innych miastach w kraju.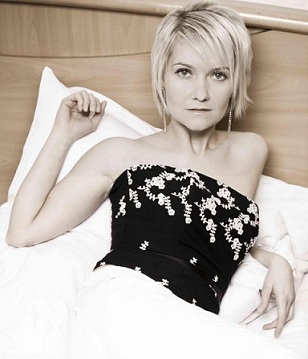 Już po kilku miesiącach od kiedy Carla wystąpiła po raz pierwszy, na jej temat mówiło się już wszędzie! Bardzo szybko stała się najpopularniejszą i najczęściej występująca djką w Polsce. Po niespełna roku od pierwszej imprezy, otrzymała propozycję występu na Mayday PL! A podsumowaniem tamtych sukcesów Carli był wynik plebiscytu magazynu Laif, na "Najpopularniejszego Polskiego Dj'a 2002 roku", w którym zajęła II miejsce. W kolejnych plebiscytach Carla już tylko potwierdzała swoją wysoką pozycję na scenie klubowej Polski. Zawdzięcza to z pewnością swoim umiejętnościom technicznym, muzykalności i charyzmie scenicznej . Jej sety za każdym razem są dynamiczne i pełne pozytywnej energii przy których nie sposób ustać w miejscu. Jej styl już od samego początku jest określany jako wyjątkowy i dobrze przez wszystkich rozpoznawany.

Carla jest już kultową postacią polskiej sceny techno i trudno wyobrazić sobie jakikolwiek festiwal bez jej udziału. Dlatego też grała na prawie wszystkich prestiżowych eventach muzyki klubowej w Polsce:
m.in. Mayday 2002, 2004, 2006 i 2007, Creamfields 2003, 2006, 2007, Nature One, Soundtropolis,Tunnel Electrocity 2006, 2007, 2008, Instytut Energetyki, Parada Wolności, Scream w Hali Targowej w
Gorzowie Wlkp, Water Festiwal nad jeziorem Piaseczno, Electro Sound Festiwal na ruinach zamku KrzyStopor, Hypnotica w Hali Wisły Kraków, Euforia 2003 w WFF we Wrocławiu, Rittmatica na SłuSewcu w Warszawie, Wielka Orkiestra Świątecznej Pomocy itd. itd..

Grała także w większości klubów w Polsce, jak np:
Eskulap, MO, IQ, ZEZ (Poznań),W5, Public Club, Paragraf 51, Klatka, Luzztra, Punkt,
Lokomotywa, Przestrzeń Graffenberga, Ground Zero (Warszawa), Wagon, La Fete, Intro (Wrocław), Graffitti, MC (Lublin), Iskra (Świdnik), Alergia (Chorzów), Regres (Bytom), Mega Club (Katowice), Tlen (Bielsko-Biała), Hormon, Mefisto (Kielce), G2 (Radom), Metro, Kwadratowa (Gdańsk), Cube ( Gdynia), Lokomotywa, Crossed, Alchemia (Szczecin), Kanty (Jaworzno), Boomtown, Rewers, Come in
(Olsztyn), Zentrum (Bydgoszcz), Art Cafe (Toruń), Akademia (Rzeszów), Kreślarnia (Koszalin), Kazamaty (Kołobrzeg), Blue (Staroźreby), Lawa (Puławy) i innych w wielu miastach kraju..
Ma na swoim koncie rezydentury w takich klubach jak MO i Eskulap (Poznań), Kanty (Jaworzno), Hormon (Kielce), Paragraf 51, Lokomotywa (Warszawa).
Carla występuje także za granicą. Grała w Niemczech, m.in. na imprezie Love Parade w Berlinie, na festiwalach Double Decker i Supagate na Słowacji, miała zaszczyt wystąpić w Belgii na imprezie "5 years Session" i "Redhead's Birthday Party". Grała takSe w klubach w Wielkiej Brytanii, Irlandii,
Francji, Czech, Holandii i Włoch.

Grała prawie ze wszystkimi czołowymi djami Europy i reszty Świata m. in. byli to: Mauro Picotto, Paul van Dyk, dj Preach, Misjah, Chris Liebing, Marco Bailey, Luke Slater, Pedro Delgardo, Pet Duo, Samuel
L.Session, Westbam, Marusha, Lucca, Tom Hades, Gaetano Parisio, Takkyu Ishino, Dr Motte, Corvin Dalek, Redhead, Cari Lekebush, Joel Mull, Felipe, Marco Lenzi, Lars Klain, Massimo, Eric Sneo i wielu,
wielu innych...

http://www.facebook.com/pages/Carla-Roca/200028840055340

DIRTY RUSH & GREGOR ES

Współpracują ze sobą od 2010 roku.

Każdy z nich ma za sobą bogatą karierę w przemyśle muzycznym, oraz występy na największych festiwalach w kraju : Nature One, Sunrise, Electrocity, Mayday, Soundtropolis, Creamfields Tour.

Na jednej scenie pojawili się z takimi artystami jak : Sander Van Doorn, Bingo Players, Chuckie, Dimitri Vegas & Like Mike, Bad Boy Bill, Tocadisco, Sebastien Drums, Thomas Gold czy Eddie Thoneick.

Intensywna praca w studio przyniosła szybkie efekty.
Od 2011 roku współpracują z największą belgijską wytwórnią V-Essentials, a ich cotygodniowe radio show Global Freakout emitowane jest przez największe belgijskie radio Hit-FM (6 mln słuchaczy).

Dirty Rush & Gregor Es preferują mieszankę różnych dźwięków, różnych gatunków łączących w sobie cechy muzyki elektronicznej.

labels : V-Essentials (Belgium), Armada Music (Netherlands), Starlight (Italy), Recovery House (Germany), WTF! Music (Italy), Recharged Music (Greece).

www.facebook.com/dirtyrushandgregores

PRZEMYSŁAW ZIĘTEK

Kiedyś jako Project GKR pochodzi Radomia i od dziecka jest zafascynowany muzyką. Od 8 roku życia chodził do szkoły muzycznej i próbował gry na wielu instrumentach takich jak gitara, klarnet, pianino. W 1998 roku po raz pierwszy zetknął się z muzyką elektroniczną.
Od tamtego czasu interesował się tylko tego typu muzyką, a także słuchał niemieckiego radia Sunshine Live i tym sposobem poznał wiele odłamów tego stylu muzyki.
Od tego czasu przy każdej nadarzającej się okazji jeździł na eventy. W 2006 roku zaczął organizować imprezy muzyczne promując miasto, siebie i innych artystów jak również pozyskiwał sponsorów z którymi współprace utrzymuje do dziś. Imprezy organizuje po dziś dzień w całej Polsce. Jest również Promotorem polskich jak i zagranicznych artystów.

Grał z takimi jak: Tomash Gee - Polska, Greg Notill - Francja, Dariush Gee - Polska,
Rusher - Niemcy, Mortal Sins aka Killbrothers - Polska, Dj Pagowsky - Szkocja, Brainpain - Polska, Svetec - Węgry, Radicall - Polska, Hexor - Niemcy, Marks - Polska, Leo Laker aka Switchblade - Finlandia, DJ Hammond – Węgry, Ushterek – Irlandia i z wieloma mniej znanymi DJ z Polski.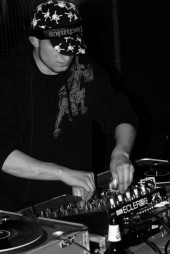 Przemek nie zamyka się w jednym stylu muzyki ,a w jego setach możemy usłyszeć mieszankę Tech House, Minimal Techno czy Techno które wprowadzą słuchaczy w niezapomniany klimat. Lubi patrzeć na ludzi, którzy mają uśmiech na twarzy, rozumieją przekaz i są w nurcie extazy. Obecnie skupił się na produkcji i wydaniem pierwszego albumu, który jest przeniesiony na koniec 2013roku.