Nazwa imprezy: I love New Year 2012/2013
Data imprezy: 31.12.2012
Lokalizacja: Hala Arena - Poznań, ul. Wyspiańskiego 33
Start: 19:00
Cena: I PULA - 79 PLN (WYPRZEDANE!) | Golden - 260 PLN | Deluxe - 360 PLN
Do tej pory odbyło się pięć edycji I LOVE NEW YEAR, wszystkie we wrocławskiej Hali Stulecia. Po pięciu latach Największy Klubowy Sylwester w Polsce przeniesie się do Poznania do HALI ARENA!
To już 6 edycja flagowego, polskiego sylwestrowego eventu muzyki klubowej. Nowe miejsce, nowa hala i nowe możliwości z pewnością sprawią że ta jedyna noc w roku stanie się jeszcze bardziej niesamowita! I Love New Year to już sprawdzona marka, która gwarantuje sylwestrowe uniesienia na najwyższym poziomie.
NEW YEAR POWER HOUR- tegoroczny mix składający się z house'u i trance'u będzie jeszcze bardziej energetyczny i uatrakcyjni jeszcze bardziej sam event oraz przypomni Wam wszystkie najlepsze muzyczne chwile roku 2012. NEW YEAR POWER HOUR wprowadzi wszystkich zgromadzonych w niesamowity nastrój na cały 2013 rok!
LineUp: I love New Year:
Gdy tylko na rynku pojawił się "Kiss from the Past" w internecie zawrzało…Tak! Allure powrócił i to w świetnym stylu! Album pojawił się w 20-tu krajach i zawierał kawałki nagrane razem z Christianem Burnsem, Jes czy Emmą Hewitt i był mocno promowany przez samego Tiesto, związanego z Allure od roku 1998. Obecnie Tiesto skupia się na solowej karierze, a w projekcie Allure usiadł na "tylnym siedzeniu". Niespodzianką dla fanów było więc ukazanie się parę tygodni temu utworu, stworzonego wspólnie przez Tijsa i Allure! Kawałek nazwany "Pair of dice" osiągnał wielki sukceswskakując na pierwsze miejsce ranking Beatport!
http://youtu.be/boGCwYr4M00
http://youtu.be/yCTYJVhgn64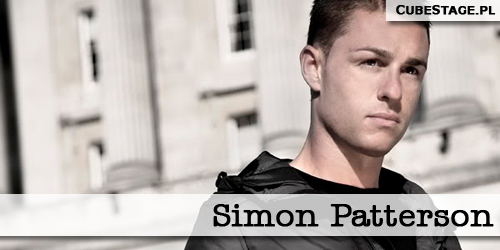 Simon Patterson zadebiutował jako producent w 2006 roku, utworem "F-16", który okazał się prawdziwym, klubowym wstrząsem. Następnie był krążek "Strip Search / Panic Attack", będący świetną kontynuacją poprzednika oraz "We'll See / Bulldozer" – ewidentnie singiel najwyższej klasy. Kawałek "Bulldozer" był grany przez niemal każdego DJa na świecie, dotarł także na szczyt w niejednym rankingu. Jak na tak mało doświadczonego producenta, Patterson osiągnął zatem bardzo wiele. Gdy jeszcze dodać do tego fenomenalne produkcje i miksy pod pseudonimem Dogzilla, to śmiało można stwierdzić, że Simon jest gwiazdą wielkiego formatu. Jeśli chodzi o pozycję Pattersona, jako DJa, to jest ona również bardzo wysokoceniona. Jego styl można określić jako nieco mroczny, pulsujący oraz energiczny.

http://youtu.be/3Qa-NiRPxEg
http://youtu.be/ZWw003ta9NI
Absolutna czołówka polskich producentów. Osiągający międzynarodowy sukces dzięki swoim niesamowitym produkcjom artysta. Wspierany od lat przez Markusa Schulza, szerzej poznany m.in. dzięki hitowi "Comet". Bardzo energetyczny w swoich setach, bardzo owocny w studio. Ostatnie tygodnie to czas ukazania się "What's next", czy utrzymanego trochę w innym stylu i wspinającego się po szczeblach rankingu beatport kawałka "International Language".

http://youtu.be/4VhQRYeZN1w
http://youtu.be/Zjp809njOJE
Nazywany "niegrzecznym chłopcem z Birmingham", z którego zresztą pochodzi. Brytyjski DJ i producent muzyczny. Założyciel wytwórni Bomb Squad Records. Na jego styl muzyczny mają wpływ tacy artyści jak - Chris Lake, Deadmau5, Funkagenda, Brothers Bud, Plump Djs, Fatboy Slim, Mowgli, Herve, SindenA oraz Ston Shuffle. Ponadto fascynuje go muzyka lat 80., 90, drum & bass oraz hip hop. Pomimo młodego wieku ma na swoim koncie rezydentury w klubach na całym świecie. Spod jego ręki wyszło sporo świetnych produkcji. Jest jedna z najbardziej charyzmatycznych postaci na scenie muzyki elektronicznej.

http://youtu.be/ENrPjzmqb9s
http://youtu.be/J7s5Hu6mSCI
Znany wcześniej jako Jordy Licious dj jest swoistym połączeniem Fedde le Granda i Hardwella. Wydający w Revealed, Flamingo czy Black Hole artysta prezentuje brzmienia muzyki zwanej "Big Room House". Rok 2011 był ważnym punktem w jego karierze. Występował na całym świecie, od USA przez Rosję, Ibizę po Koree. Swoje sety prezentował podczas Dance Valley, HouseQuake czy Lakedance. Jordy jest autorem comiesięcznej audycji na Slam FM, zatytułowanej "Dope & Dirty"

http://youtu.be/uX0nr-msRFA
http://youtu.be/YnKQyyY9yco
Airwave, którego bez wątpienia można nazwać pasjonatą tego co robi jest już na muzycznym rynku ponad 20 lat. Ostatnie miesiące obracają się w Okół "Dark Lines" – najnowszego albumu artysty (wydanego w JOOF Recordnigs), którym udawania, że nie ma zamiaru dopasowywac się do trendów, zostaje sobą, co w dzisiejszych czasa zdarza się dość rzadko

http://youtu.be/mZmhTiqH3gk
http://youtu.be/agIGDa5eOtk
Szwedzki dj z ustabilizowaną już pozycją na trance'owym rynku. Autor takich utworów jak Sunchaser, Robot Religion czy Perfect Blue. Związany z duetem Aly & Fila poprzez ich projekt "Future sound of Egypt", oraz wspólne produkcje. Kawałki, tego bardzo ciepło przyjętego na GlobalGathering Polska w roku 2011 dja znaleźć można na kompilacjach takich gwiazd jak Markus Schulz, Armin van Buuren czy Tiesto.

http://youtu.be/UMOZ1c0jrl0
http://youtu.be/A1C9Zuh-sLw
Solarstone to projekt realizowany obecnie wyłącznie przez Brytyjczyka Richa Mowatta, choć początkowo formację tę tworzyli także Sam Tierney oraz Andy Bury. Większość utworów, poza "The Calling" i "Day By Day", z których znany jest projekt Solarstone powstał w duecie. Single takie jak "Seven Cities", "Release", "Solarcoaster", "Speak In Sympathy" czy "Like A Waterfall" zdobyły uznanie tak fanów, jak i najpopularniejszych DJów świata, trafiając między innymi na słynną serię kompilacji "In Search Of Sunrise". Warto wspomnieć także o udanej współpracy duetu ze Scottem Bondem, której efektem były wydane w latach 2003-2005, również bardzo popularne, "3rd Earth", "Naked Angel"czy "Red Line Highway". Spośród różnych aliasów Solarstone, na podkreślenie zasługują Skyscraper, Z2 oraz Young Parisians. Mimo to, iż na początku roku grupę opuścił Andy Bury, przyszłość przed Solarstone rysuje się obiecująco. W roku 2006 Rich Mowatt założył wytwórnię Solaris Recordings, nakładem której został wydany nowy, przebojowy album "Rain Stars Eternal" oraz single takie jak "4ever" czy "Spectrum". W 2009 roku ukazuje się dwupłytowa kompilacja "Electronic Architecture" nagrodzona nominacją do nagrody IDMA w kategorii "Najlepsza Kompilacja". Rok później ukazuje się niesamowity, nowy autorski album Solarstone zatytułowany "Touchstone", okrzyknięty jednym z najciekawszych wydawnictw z muzyką elektroniczną jakie ukazały się na przestrzeni ostatnich lat. Rok 2011 to kolejna, fenomenalna kompilacja "Electronic Architecture 2". Dwa krążki po brzegi wypełnione starannie wyselekcjonowanymi, ekskluzywnymi produkcjami i remiksami.

http://youtu.be/R9s-hcVOP1I
http://youtu.be/NIdHZTSX_70
Sprzedaż biletów na wlotki.pl