Kto stoi w miejscu, ten w rzeczywistości się cofa. Wszystko postępuje, wszystko wciąż znajduje się w ruchu więc jeśli nie chcesz zostać daleko w tyle, musisz przeć na przód.
Stawiamy przede wszystkim na rozwój, więc sukcesywnie rozszerzamy obszar działania, by stać się nietylko agencją znaną w Polsce ale i całej klubowej Europie.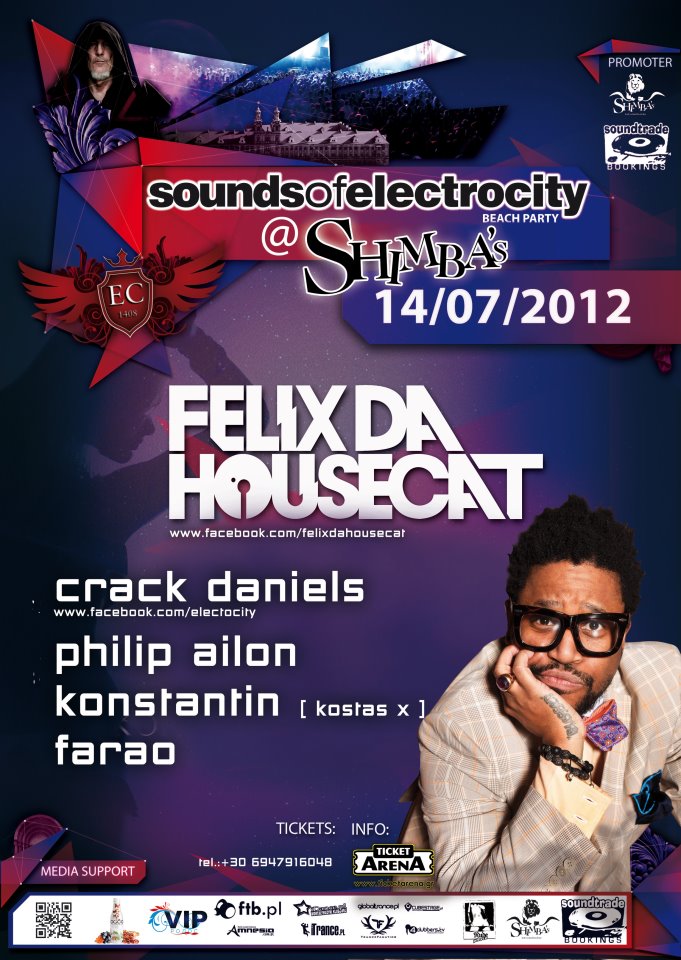 Sounds of Electrocity to projekt, mający już kilka lat. To cykl promujący naszą perłę jaką jest ELECTROCITY. Na przestrzeni lat odbyło się mnóstwo imprez halowych, plenerowych oraz klubowych, na których gościły osobistości takie jak: Dj Rush, Felix da Housecat, Lucca, Felix Krocher, Ben Sims, Marco Remus, Tom Novy, Nastia, Hardy Hard i wielu wielu innych...
Już 14 lipca, w Shimbas Bar na greckiej wyspie Rodos, odbędzie się kolejna edycja SOUNDS OF ELECTROCITY, gdzie zagra nie kto inny tylko Felix da Housecat, którego będzie suportować reprezentant naszej agencji Crack Daniel's.


Jeśli w tym okresie ktoś z Was przebywa na wakacjach na Rodos... Musi się pojawić!

Do zobaczenia!
https://www.facebook.com/events/492812150734284/
www.gotorhodes.com/video/45/Shimbas-Bar-in-Kiotari