Oto i jest następna z niespodzianek prosto od agencji SoundTrade – Sounds OF Electrocity with Felix Da Housecat! Kolejny event, promujący główne wydarzenie tego roku – Electrocity 7, z udziałem światowej klasy artystów. Po Ericu Prydzu przyszedł czas na następną gwiazdę – Felixa Da Housecata! Doborowy skład, malownicza lokalizacja i... wyjątkowo niska cena biletu;) Zapraszamy do zapoznania się ze szczegółami tego wydarzenia.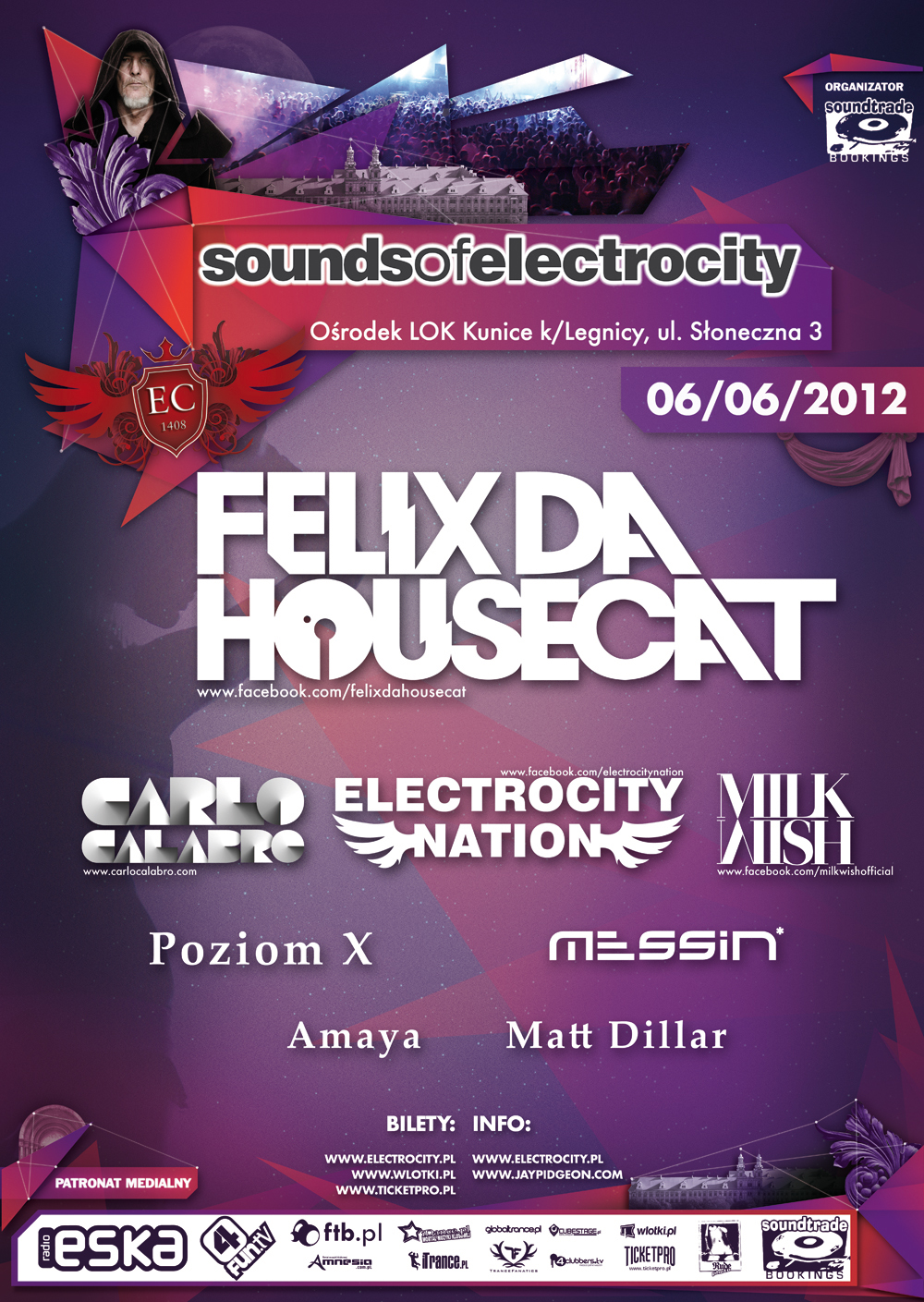 6 czerwca 2012 (środa), nad jeziorem w Kunicach k/Legnicy (teren LOK-u, ul. Słoneczna 3) wystąpią dla Was:
FELIX DA HOUSECAT | www.theefelixdahousecat.com
CARLO CALABRO | www.carlocalabro.com

MILKWISH | www.facebook.com/Milkwishofficial
ELECTROCITY NATION | www.facebook.com/ElectrocityNation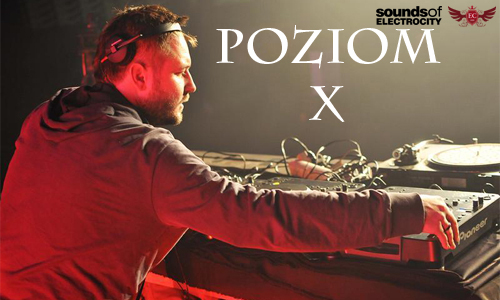 POZIOM X | www.myspace.com/poziom_x
MESSIN
MATT DILLAR
AMAYA
BILETY
Pierwsza pula już wkrótce w sprzedaży. A cena pierwszej puli to jedyne 25zł! Dostępne na www.wlotki.pl i www.electrocity.pl.