Artysta wszechstronny, nie znający zmęczenia, podróżujący i koncertujący po całym świecie Ferry Corsten! Bilety na cykl koncertów "Full on Ferry" w Glasgow, Leeds czy Bangkoku rozchodzą się jak ciepłe bułeczki !! Czy i Wy zakupiliście już jeden bilet na premierowy dziewięciogodzinny występ Ferrego Corstena w Gdańśku?

MSM Events poleca także najnowszy, zaprezentowany oficjalnie 10 marca album "WKND" ! Na płycie znaleźć możecie 14 świetnie skomponowanych ścieżek stworzonych przy współpracy z gwiazdami takimi jak: Armin van Buuren, Sarah Bettens, Duane Harden and Betsie Larkin.
Oto niektóre z nich: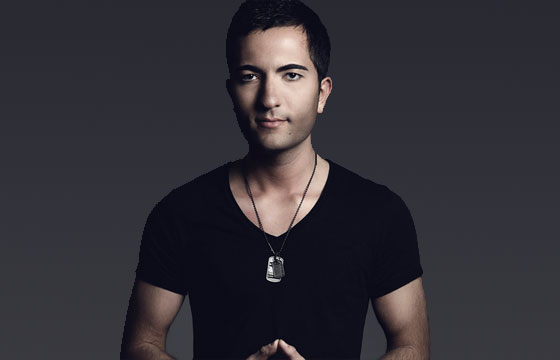 Deniz Koyu
Największe odkrycie Feddego le Granda i wytwórni Flaming Recordings ostatnich miesięcy!
Niesamowicie energetyczny i przepełniony pozytywną energią autor takich kawałków jak "Tung" czy "Heartz". Artysta doceniany przez największe tuzy współczesnej muzyki klubowej, zyskał ogromne uznanie również wśród publiczności. Full on Ferry to pierwsza impreza w Polsce, na której zagości Deniz! Spodziewajcie się progresywno – techhousowej bomby!
Skytech
Projekt Skytech do niedawna istniał w świadomości fanów muzyki elektronicznej jako duet braci Juliana i Mateusza Dziewulskich. Dziś, za muzykę wychodzącą spod szyldu jednej z najbardziej rozpoznawalnych marek na europejskim rynku muzyki trance odpowiada tylko Mateusz. Nie zmieniło
się jedno: muzyka serwowana przez Skytech to wciąż solidne, mocne brzmienie, w którym zawarta jest zarówno progresywna rytmika jak i techniczna zadziorność powodująca trzęsienie parkietów. Ta sama jakość przemycana jest również w dj-skich setach.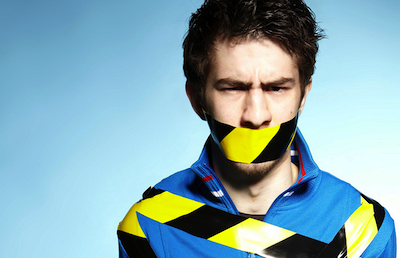 Mat Zo
Matan Zohar (aka Mat Zo) urodził się w Londynie w kwietniu 1990 roku. 21-no letni Mat zalicza się do tych najlepiej zapowiadających się młodych artystów. W ciągu ostatniego roku było o nim głośno dzięki takim produkcjom jak "Superman", "Rebound" (z Arty'm) czy "Frequency Flyer", które zdominowały notowania Beatportu. Supportowany przez największych: Swedish House Mafia, Tiesto czy Above & Beyond. Jego energiczne sety można było usłyszeć m.in. podczas Electric Zoo w Nowym Yorku, Audiostatic w Los Angeles czy londyńskim SW4. Wielu z Was zapewne pamięta i dobrze wspomina jego obecność we Wrocławiu, gdy swoim występem uświetnił A State of Trance 450!
Shogun
Amerykański producent, Andrew Chen to pierwszy dj azjatyckiego pochodzenia, który dołączył do Armady. Doceniany dzięki swoim produkcjom, takim jak: 'Save Me', 'Imprisoned', 'Run To My Rescue' czy 'Skyfire' przez trance'owe tuzy z Arminem van Buurenem, Ferry Corstenem czy Paulem van Dykiem na czele. Jego smak muzyczny w połączeniu z kunsztem djskim tworzy kompletny produkt do zapewnienia niesamowitych doznań Waszym uszom.
Bilety dostępne na wlotki.pl oraz do kupienia również w stałych punktach sprzedaży:
- CIM Poznań, ul. Ratajczaka 44
- ROCKLONGLUCK, Poznań ul. Półwiejska 20
- DJ PRO, Poznań ul. Sienkiewicza 20
Każdemu, kto zakupi bilet VIP zapewniamy:
- osobne wejście na imprezę,
- gadget MSM,
- dostęp do specjalnie zaaranżowanej strefy VIP w bardzo bliskiej odległości od sceny głównej z widokiem na DJ'kę
- bezpłatną szatnię
- bezpłatną toaletę
- bezpłatne zimne napoje
-bezpłatne piwo
- 4 żetony na bezpłatne drinki alkoholowe w barze VIP (wybór z alkoholi dostępnych na barze)
- bezpłatne przekąski (ilość ograniczona)