New Energy 2011 nadciąga. Jak sama nazwa wskazuje nowa energia ,nowa siła, nowe muzyczne doznania już 15 października. W tym roku postanowiliśmy na tą specjalną imprezę po raz kolejny zaprosić gwiazdę, która jeszcze nie gościła w klubie Ekwador a zna ją na pewno spora liczba klubowiczów w Polsce.
Tego wieczoru po północy zawładnie klubem Ekwador uplifting trance. Pedro Del Mar tak naprawdę nazywa się Patrick Shah i jest rodzonym bratem znanego na całym świecie Rogera Shaha. Wielu osobom Pedro kojarzy się zazwyczaj z występami i produkcjami. Ale prawda jest taka, że przede wszystkim jest on człowiekiem opiekującym się interesami innych znanych projektów takich jak DJ Shah, DJ Cosmo, Global Experience czy Sunlounger. Artyści których promuje należą do największych labelów na scenie muzyki elektronicznej - Armada Music, Black Hole Recordings, Ministry Of Sound czy Anjunabeats.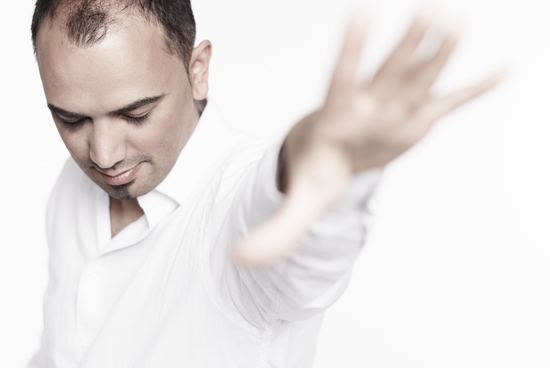 Pedro jest dyrektorem naczelnym grupy Shah-Music Germany, gdzie zajmuje się kontaktami z wydawcami, produkcją, materiałami prasowymi czy bookowaniem. Jako DJ gra na całym świecie, od Hollywood do Szanghaju, na Ibizie i w Afryce Południowej. Jako producent wydaje swoje nagrania w ponad 60 krajach, w labelach takich jak chociażby Black Hole Recordings.
Razem ze swoim bratem prowadzi jedną z popularniejszych klubowych audycji radiowych "Mellomania", która jest nadawana w 15 krajach na całym świecie, gromadząc każdorazowo przed odbiornikami ponad milion słuchaczy. Jest to jednocześnie pierwsza audycja, która oprócz formy dźwiękowej, jest także nadawana w postaci sygnału video. Oprócz tego, co pewien czas ukazuje się kompilacja sygnowana logiem "Mellomania", na której znajdują się największe przeboje znane słuchaczom z audycji.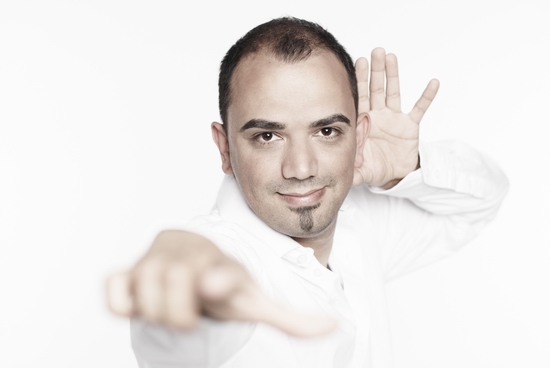 Produkcje Pedro Del Mara są grane przez niemal wszystkie największe gwiazdy. Jego występy można podziwiać na największych eventach w wielu krajach, w tym na Ibizie, gdzie w klubie Privilege często gra długiego, rozpoczynającego sezon seta. Sety grane przez Niemca można określić mianem "wyprawy przez elektroniczne brzmienia". Mimo, iż jest on uważany za specjalistę w dziedzinie muzyki Trance, to nie da się ukryć wpływu takich gatunków, jak House, Tribal czy Progressive. Pedro zajmuje się także organizacją wielu ekskluzywnych przedsięwzięć takich jak "Mellomania" czy "Ibiza Sundance", które często odbywają się w miejscach, w których, wydawać by się mogło, jest to nierealne.
Line up:
Pedro Del Mar
Sebastian Sand
Moorea Blur
Jay Coxx
Quiz
Insane
Data imprezy
15.10.2011 Sobota
start godz. 21:00
koniec 5:00
bilety 20 PLN
Rezerwacje loży
Od Poniedziałku 10 Października
godz 12:00 Tel 516 39 29 39
Planeta FM
Ekwador Time – 2 piątki poprzedzające
Imprezę, Godz 19:00
90,6 oraz 99,4
Wejściówki do wygrania również na
4Fun.Tv
Bądź na bieżąco – wygrywaj wejściówki
Wyślij sms o treści Ekwador na numer 516392939.
Będziesz informowany na bieżąco o imprezach w Ekwadorze.
Bierzesz udział w losowaniu co imprezę darmowych wejściówek.
SMS wysyłasz raz ! Usługa darmowa, koszt wysłania sms według stawki operatora.
Autobusy z Poznania oraz Leszna
Info tel:693715512 www.cmc-agency.pl
Lokalizacja:
Klub Ekwador
Manieczki
Ul. Wybickiego
www.ekwador.com.pl/forum