AIR Festival 2017 - dwa dni najlepszych DJ-setów w rytmach house i trance!
Międzynarodowy festiwal muzyki elektronicznej AIR to gruba impreza do białego rana i niezapomniane muzyczne wrażenia - zaledwie 50 km od granicy polsko-czeskiej! 28-29 lipca klubowe brzmienia zamienią teren Festivalparku w czeskim Hradec Králové w wielką imprezę taneczną spod znaku EDM!
Headlinerem tegorocznej edycji jest KSHMR! Na deskach festiwalowych wystąpią także rosyjskie trio Swanky Tunes, australijski DJ Timmy Trumpet, nasi rodacy DJ Kuba & Neitan, węgierski duet Stadiumx, norweski producent Jonas Aden, chorwacki artysta Matroda, holenderski DJ Brooks, estońska gwiazda Madison Mars oraz Lucky Charmes.
AIR Festival to międzynarodowy festiwal muzyki elektronicznej, odbywający się od 2014 roku w czeskim Hradec Králové na malowniczym terenie dawnego lotniska wojskowego (dziś: Festivalpark). AIR jest kontynuacją niezwykle pozytywnie odebranego w 2013 roku The SUN Festival. Wówczas scena festiwalowa gościła takie gwiazdy muzyki elektronicznej jak Fedde Le Grand, DJ Rush czy Northern Lite. Z kolei podczas zeszłorocznej edycji zobaczyliśmy m.in. Martina Garrixa, Don Diablo, czy Quintino.
Imprezowe maratony z gigantami elektronicznej sceny, mnóstwo atrakcji i możliwości relaksu – to tylko skrót niezapomnianych wrażeń, które czekają nas w weekend od 28-29 lipca 2017 r. w czeskim Hradec Králové.
Bilety dostępne są w polskiej przedsprzedaży w sklepie internetowym joyStore: www.joyStore.pl/Air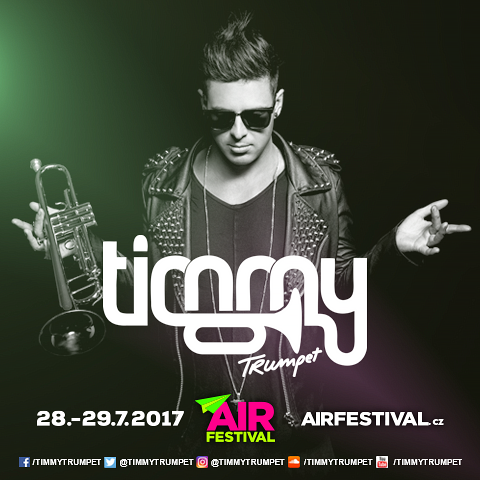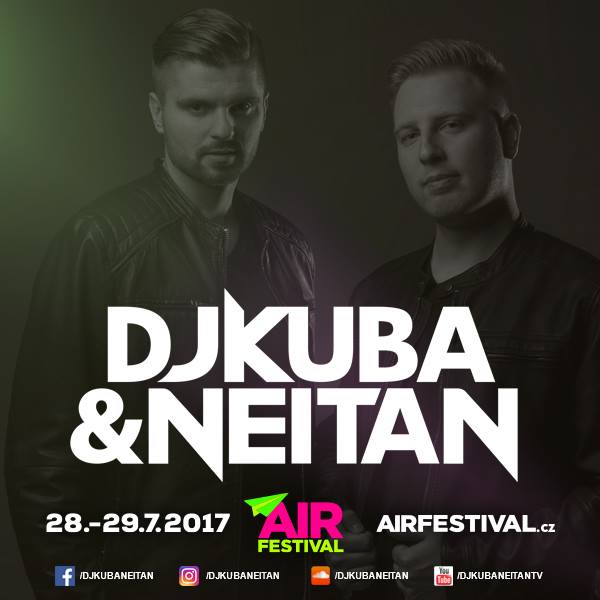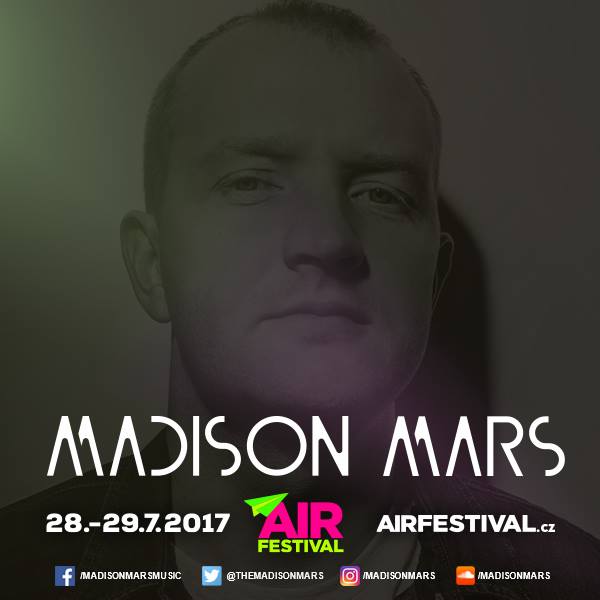 Air Festival
Gdzie: Festivalpark, Hradec Králové (Czechy)
Kiedy: 28-29 lipca 2017 (piątek-sobota)
Fanpage: www.fb.com/AirFestivalPL
Link do wydarzenia: https://www.facebook.com/events/1392852764075335/