6. URODZINY WE LOVE TRANCE CLUB EDITION WITH ARCTIC MOON & MATT BUKOVSKI 22/04/2017 CLUB CHIC - POZNAŃ
Świętujcie razem z nami 6. urodziny cyklu imprez We Love Trance Club Edition! 22 kwietnia w poznańskim Club Chic będzie się działo! Wydarzenie będzie wyjątkowe, więc zaprosiliśmy również wyjątkowych gości do udziału w nim. Wystąpi dla Was absolutna czołówka – dwóch najbardziej popularnych na świecie producentów muzyki trance z Polski: Arctic Moon oraz Matt Bukovski. Uczestnicy najważniejszych transowych wydarzeń klubowego świata będą naszymi gośćmi specjalnymi na Fresh Stage i już teraz jesteśmy pewni, że ich występy zapamiętacie na długie miesiące.
Na trzech tematycznych scenach w sumie zagra aż 18 artystów, w tym wielu znakomitych producentów. Po raz pierwszy w historii, oprócz Arctic Moona, zagrają u nas również OneBeat oraz Martin Soundriver. Mamy dla Was moc atrakcji muzycznych na Fresh Stage, Progressive Stage i Classic Stage.
Jak już dobrze wiecie, gramy z sercem – wspieramy najmłodszych, którzy potrzebują pomocy. Tym razem będziemy grać dla Poli Jaruszewskiej. Pola to wyjątkowa dziewczynka, urodziła się z dodatkowym chromosomem 21, zwanym potocznie zespołem Downa. Rodzice nazwali Polę ich chromosomem szczęścia. Więcej o naszej małej bohaterce przeczytacie na stronie chromosomszczescia.pl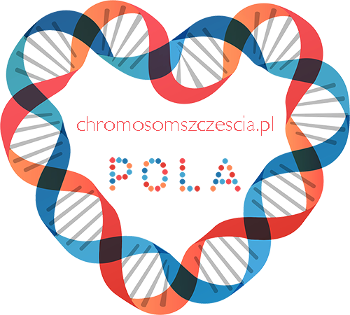 W naszych konkursach przez ostatnich sześć lat zwyciężyło ponad 10 djów, niektórzy z nich dziś są bardzo znanymi artystami znanymi nie tylko w Polsce ale i na świecie. Z okazji szóstych urodzin We Love Trance Club Edition po raz kolejny dajemy szansę występu na imprezie – na facebookowej stronie naszego kolektywu możecie zadecydować, który z finalistów zagra na naszych urodzinach.
Do zobaczenia na hucznych obchodach 6. urodzin We Love Trance Club Edition, nie może Was tam zabraknąć!
FRESH STAGE
- Arctic Moon
- Matt Bukovski
- Jackob Rocksonn
- Blue Silence
- Next DJ
- Aquatic Simon
PROGRESSIVE STAGE
- David Biller
- Rafuss
- Arjans
- OneBeat
- Fontanero
CLASSIC STAGE
- Paul Rigel
- Adams
- Sunflare
- Martin Soundriver
- CJ Seven
- Tymo White
- Paulo De Rox
We Love Trance Club Edition 024 with Arctic Moon & Matt Bukovski
Sobota, 22 kwietnia 2017
Club Chic
Poznań, ul. św. Marcin 8
Start: 21:00
Wstęp: 15/20zł
Dołącz do wydarzenia na facebooku: https://www.facebook.com/events/632539763612917/