Nazwa imprezy: Summer Revolution
Data imprezy: 02.07.2016
Lokalizacja: Amfiteatr nad Jeziorem Dużym w Lubaszu
Start: 22:00
Bilety: ?
Wydarzenie:
▶ NADCHODZI SUMMER REVOLUTION LUBASZ 2016! - EDYCJA PIERWSZA!
https://www.facebook.com/summerrevolutionlubasz/ - Oficjalny profil na portalu Facebook
https://www.instagram.com/summer_revolution_official/ - Oficjalny profil na portalu Instagram.

SUMMER REVOLUTION - I edycja eventu odbędzie się 2 lipca 2016 r. w Lubaszu k. Czarnkowa.
W amfiteatrze ok. 200m od malowniczego jeziora Dużego.
Gwarantujemy uczestnikom niezapomnianą noc z najlepszymi artystami. Specjalnie dla Was zagra 8 dj, w różnych gatunkach muzycznych od Electro, House, Progressive House, Trance, EDM aż po Bounce, Classic House oraz Future House
Chcemy dać przybyłym gościom to co można spotkać na największych eventach w Polsce, a to wszystko w rozsądnej cenie!
Na imprezie mocne brzmienie zapewni profesjonalne nagłośnienie, natomiast charakter i klimat imprezy podkreśli spektakl świateł
wraz z efektami pirotechniki scenicznej, efektownymi wybuchami CO2.
Zaplanowaliśmy jeszcze wiele innych niespodzianek , które maksymalnie uatrakcyjnią uczestnikom doznania na imprezie.
Przyłączcie się do najpiękniejszego przywitania wakacji !
ZAGRAJĄ:
Fafaq
http://www.facebook.com/Fafaqmusic
http://www.youtube.com/fafaqtv
https://myspace.com/fafaq
https://soundcloud.com/fafaqmusic
https://www.instagram.com/fafaqmusic/

Skytech
www.skytech-elite.music.pl
http://www.beatport.com/artist/skytech/68467
http://www.soundcloud.com/skytech_music/
http://www.facebook.com/skytechmusic

Krzysztof Chochlow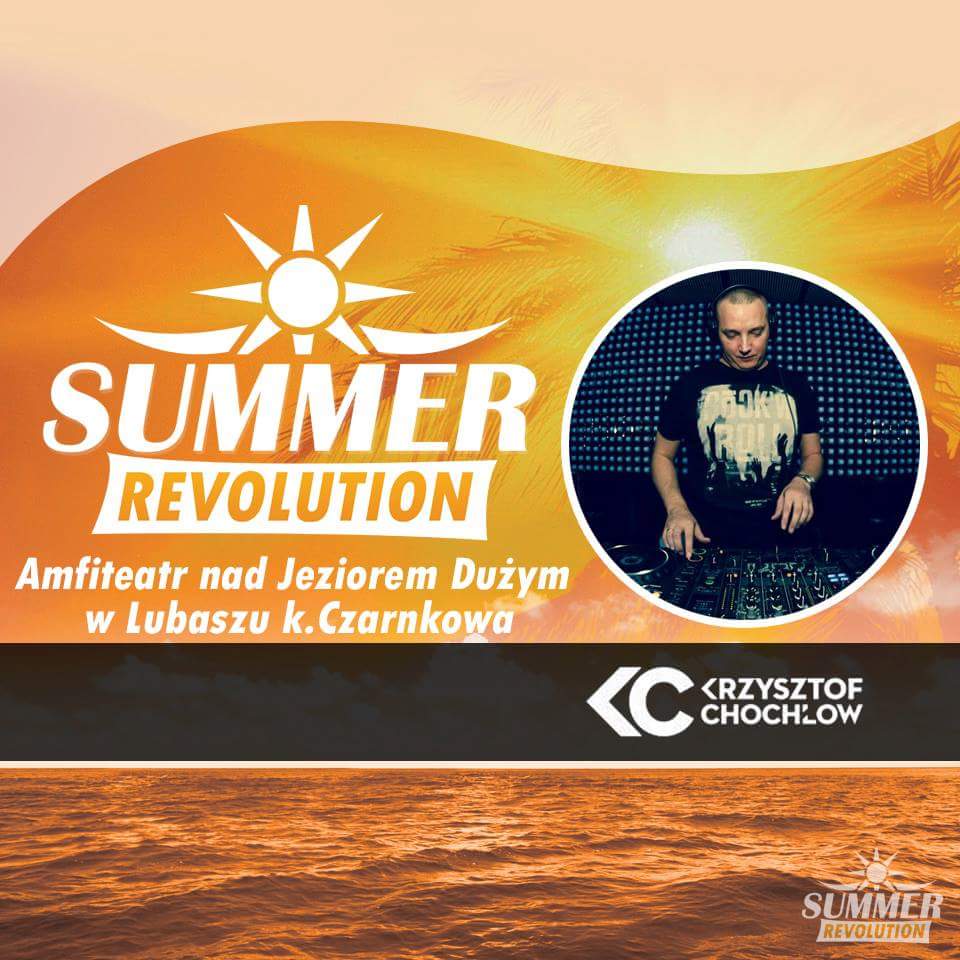 https://www.facebook.com/krzysztofchochlowfanpage/
https://twitter.com/kchochlow(Twitter)
https://www.mixcloud.com/krzysztofchochlow
https://www.soundcloud.com/krzysztofchochlow
https://www.youtube.com/krzysztofchochlow
DJ Gregory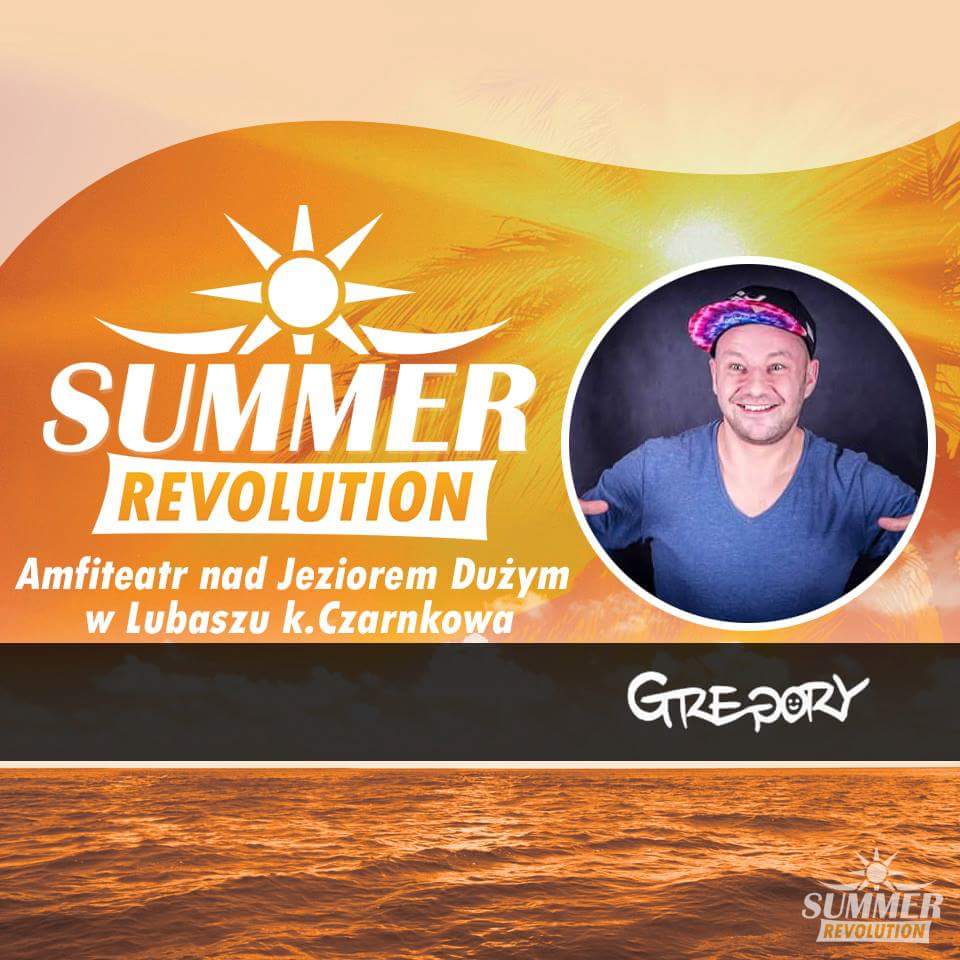 https://www.facebook.com/djgregorygrzegorz
https://www.instagram.com/dj_gregory/
Mike van Fabio
https://www.facebook.com/MikeVanFabioMusic/
https://soundcloud.com/mikevanfabio
Total Sound presents LIGHTS ON
https://www.facebook.com/TotalSoundOfficial/
https://www.youtube.com/user/TotalSoundOfficialPL
https://pro.beatport.com/artist/total-sound/125192
https://soundcloud.com/total-sound
REXEN
https://www.facebook.com/ReXeNOfficial/
https://www.mixcloud.com/RexenDJ/
https://www.instagram.com/rexenofficial/

Erik & Norbi
https://m.facebook.com/erikandnorbi/
https://m.mixcloud.com/ErikNorbiOfficial/
▶ATRAKCJE: ✔ Visual Sensation Laser Shows & Technologies Jarosław Nadolny http://www.visualsensation.pl/
Laser Show, Wyrzutnie CO2, Buchające ognie

▶NAGŁOŚNIENIE&OŚWIETLENIE: ✔ Sound & Light http://www.djsl.pl/
START: 20:00 (OTWARCIE BRAM: 19:00), KONIEC: 04:00
BILETY - przedsprzedaż: ( od 9 maja 2016 r.)
I Pula - 15 PLN II Pula - 20 PLN III Pula - 25 PLN ( W DNIU IMPREZY )

✔ BILETY DOSTĘPNE U PROMOTORÓW:
LUBASZ: Dorian Jarosz, Marcin Hachuj, Szymon Furier
CZARNKÓW: Błażej Wyrowski, Marcelina Macioszek, Patrycja Obiegała
TRZCIANKA: Oktawia Krause
PIŁA: Patrycja Obiegała
CHODZIEŻ: Klaudia Grabicka
WIELEŃ: Sara Stochaj
WAŁCZ: Klaudia Lisowska
WRONKI: Błażej Radzi
SZAMOTUŁY, OSTRORÓG: Roksana Plich, Magdalena Mataj
OBORNIKI WIELKOPOLSKIE: Hubert Madaj
POZNAŃ: Justyna Płociniczak