Paul Oakenfold - We Are Planet Perfecto Vol. 03
Artysta nietuzinkowy i prawdziwa ikona muzyki elektronicznej. Każda jego produkcja musi być starannie dopieszczona, tak jak seria "We Are Planet Perfecto", czyli roczne podsumowanie audycji radiowej w najlepszym wydaniu.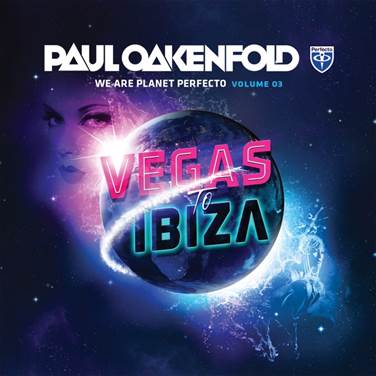 Z wykształcenia kucharz, na co dzień jeden z najlepszych i najbardziej utytułowanych DJ'ów świata. Co tydzień legenda muzyki klubowej, Brytyjczyk Paul Oakenfold prowadzi autorską audycję radiową pod nazwą Planet Perfecto Show, w której prezentuje tylko te najświeższe i najgorętsze produkcje z klubowych parkietów.
W 2011 roku światło dzienne ujrzała pierwsza odsłona serii "We Are Planet Perfecto", dwupłytowych kompilacji z utworami emitowanymi w tej niezwykle popularnej audycji. Po dwóch bardzo udanych i wysoko ocenionych częściach, Oakenfold powraca z kolejnym zestawem 40 starannie wyselekcjonowanych i zmiksowanych utworów, będących kwintesencją tego co najlepsze w muzyce elektronicznej. Wydawnictwo "We Are Planet Perfecto Vol. 03" to ponad 2 godziny niesamowitego, energetycznego grania z prawdziwymi gwiazdami sceny EDM. Giuseppe Ottaviani, Simon Patterson, Sander Van Doorn, Eddie Halliwell, Corderoy czy Bobina i Betsie Larkin to skład, obok którego nie można przejść obojętnie.
Najlepsze z najlepszych w jedynym i niepowtarzalnym miksie od Paula Oakenfolda!
Tracklista:
CD 1:
01. Eddie Amador, IDeaL, J-Break feat. Vanity Police - I Need You (Jeremus Remix)
02. Filth & Splendour feat. Marisa - Gold (Paul Oakenfold Remix)
03. Paul Oakenfold - Southern Sun (Moe Aly Remix)
04. John Gibbons pres. Guy Ekko - L.R.A.D. (MickMag & JustBob Remix)
05. Paul Oakenfold feat. Austin Bis - Who Do You Love (Bass Ninjas Remix)
06. Paul Oakenfold feat. J. Hart - Touched By You (Mike Hawkins Remix)
07. Maison & Dragen - WOW
08. Futuristic Polar Bears - Rock This City
09. Moe Aly - Atlanta
10. Paul Oakenfold & Disfunktion feat. Spitfire - Beautiful World
11. Paul Oakenfold & Matt Goss pres. The Concrete Sneakers - Touch The Sky (Disfunktion Remix)
12. Duncan Morley - If Time Runs Out (Paul Oakenfold Club Mix)
13. Thyron!x feat. Nora B - Raise Your Glasses (DJ Mog Remix)
14. Swab & Joey Mova - Overdrive
15. Richard Beynon feat. Sam Olson - Mirrors
16. Rush West - Dear Friends
17. Tyron Dixon feat. Kodie - Nothing They Can Tell Me Now (Paul Oakenfold Club Remix)
18. Eddie Halliwell - GO!
19. ZZ Ward - Move Like U Stole It (Paul Oakenfold Remix)
CD 2:
01. Muska - Dualite
02. Corderoy - Kerosene
03. Chris Ride - Swedish Night
04. Vinny Troia feat. Jaidene Veda - Fade Into You (Jerome Isma-Ae & Ilan Bluestone Remix)
05. Sander Van Doorn & Mark Knight V Underworld - Ten
06. Paul Oakenfold - Ibiza
07. Corderoy - Mechanical Tears (EDU pres. Eldar Remix)
08. Kenneth Thomas - Heart On Fire
09. Yahel & Liya - I Dive
10. Paul Oakenfold feat. Tiff Lacey - Hypnotized (Flesh & Bone Remix)
11. Bobina & Betsie Larkin - No Substitute For You (Andy Duguid Remix)
12. Johnny Yono - Orion
13. XGenic - Blaster (Blazer Remix)
14. Simon Patterson feat. Lucy Pullin - The One
15. Paul Oakenfold - Turn It On
16. Ascania - Fundamental Questions (Kaimo K Remix)
17. Giuseppe Ottaviani & Eric Lumiere - Love Will Bring It All Around
18. Estiva & Cardinal feat. Arielle Maren - Wait Forever (Daniel Kandi's Bangin' Remix)
19. Fictivision vs. C-Quence - Symbols (Will Atkinson 5000 Remix)
20. Paul Oakenfold - Glow In The Dark (Thomas Datt Remix)
21. Paul Oakenfold - Southern Sun (Angry Man Remix)
KLIKNIJ ABY OBEJRZEĆ: