Nowy album legendy muzyki chillout
York - Islanders
W ciągu ostatnich 15 lat wyprodukowali wiele kultowych singli, wśród których słynne "The Awakening" czy "On The Beach". Nominowani do nagrody "Echo" z ponad 3 milionami sprzedanych nagrań powracają z nowym albumem "Islanders".
Projekt York tworzy dwóch braci, Torsten i Jörg Stenzel. Ich kariera rozpoczęła się w latach 90-tych, kiedy odpowiadali za sukcesy takich artystów jak Taucher, Tatana i DJ Sakin & Friends. Torsten jest jednym z najbardziej pożądanych producentów muzycznych w Niemczech, ma na swoim koncie współpracę m.in. z Moby'm, Faithless, Tiną Turner, Nelly Furtado, ATB czy All Saints, oraz wiele złotych i platynowych wyróżnień. Z kolei Jörg to świetny gitarzysta, którego umiejętności wykorzystują najbardziej znane nazwiska sceny klubowej. W połowie lat 90-tych bracia Stenzel zaopiekowali się wytwórnią Planet Love Records, a w 1997 roku powołali do życia projekt York.
Dwupłytowy album "Islanders" to pierwszy wspólny studyjny materiał po 7 latach. Krążek numer jeden to zestaw niezwykle klimatycznych kompozycji chillout'owych, a drugi zaprasza na bardziej energiczną, trance'ową podróż po Balearach. Wśród zaproszonych gości utalentowani producenci i wokaliści oraz wielkie gwiazdy, wśród których Mike Oldfield czy Jennifer Paige. Znajdziemy tu również nową wersję "Injection" Hansa Zimmera, jednego z motywów do filmu "Mission Impossible 2".
Duet York powraca w naprawdę wielkim stylu!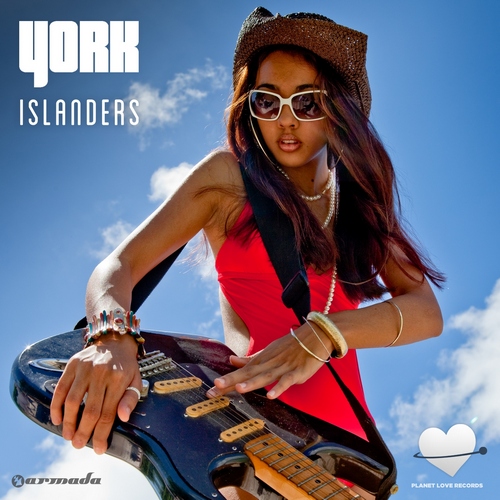 Tracklista:
CD 1: ChillOut
01. Dying Star
02. Islanders (with Mike Oldfield)
03. Abyss (with Art Halpertin)
04. Daydream (with The Thrillseekers feat. Asheni)
05. Now What You Say About Love
06. He Aint' Mad (with Ty Brodie)
07. 1971
08. Nothing Is Forever
09. Injection
10. Halfmoon Bay
11. Dejavu (with Dan)
12. Bye Bye Baby
CD 2: Trance
01. Salida Del Sol (with Steve Brian)
02. If Only I (feat. Tanja Vesterdahl)
03. In The Thunder
04. Touched By God
05. Lost Under The Sun (feat. Jennifer Paige)
06. Swan Dive
07. Lost In A Circle (with Hammer feat. Asheni)
08. Nightmare
09. Wanna Be Known (feat. Brandon Jones)
10. Paperheart (feat. Asheni)
11. Be A Giant
KLIKNIJ ABY OBEJRZEĆ:
PREMIERA: 13.11.2012