Przebojowy, drugi studyjny album!
Wszystko zaczęło się od przebojowego singla pt. "Are You With Me", który w 2014 roku podbił serca słuchaczy na całym świecie. Kolejne hity takie jak "Reality" i "Beautiful Life" ugruntowały jego pozycję na rynku, a ilość wyróżnień spowodowała, że obecnie uważany jest za największe odkrycie sceny klubowej młodego pokolenia.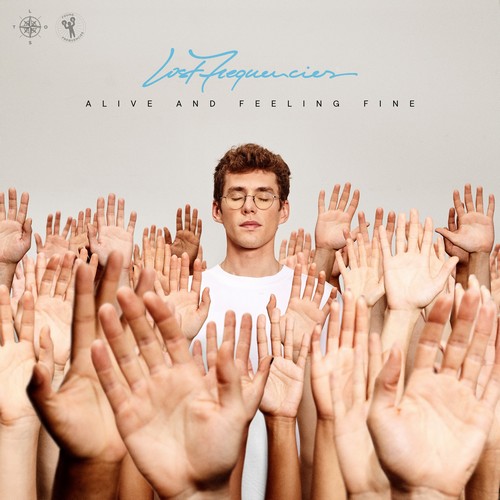 Materiał "Alive And Feeling Fine" to drugi album w karierze utalentowanego Belga, ukrywającego się pod pseudonimem Lost Frequencies. Dwie płyty, z których pierwsza zawiera znane z rozgłośni radiowych produkcje "Crazy", "Truth Never Lies", "Melody", "Recognise", "Like I Love You" i "Sun Is Shining" oraz nowe, nigdzie wcześniej niepublikowane kompozycje. Drugi krążek to specjalny, bonusowy mix z unikalnymi perełkami. Usłyszymy tu alternatywne wersje singli promujących ten longplay, premierowe piosenki oraz remiksy "In And Out Of Love" Armina Van Buurena i Sharon Den Adel, "American Boy" Estelle i Kanye Westa czy wspólną aranżację "In The Shadows" z zespołem The Rasmus.
Wydawnictwo, które podsumowuje ostatnie dokonania i jednocześnie rozpoczyna trasę Lost Frequencies Live.
Tracklista:
CD 1: Album
01. Lost Frequencies - Sun Is Shining
02. Lost Frequencies feat. Aloe Blacc - Truth Never Lies
03. Lost Frequencies & Zonderling - Crazy
04. Lost Frequencies feat. Love Harder - Beat Of My Heart
05. Lost Frequencies & Mokita - Black & Blue
06. Lost Frequencies feat. Flynn - Recognise
07. Lost Frequencies - Sweet Dreams
08. Lost Frequencies feat. The NGHBRS - Like I Love You
09. Lost Frequencies & Throttle feat. Kyla La Grange - Lost Like Us
10. Lost Frequencies feat. James Blunt - Melody
11. Lost Frequencies - Paninaro
12. Lost Frequencies feat. Natalie Slade - Before Today
13. Lost Frequencies feat. Calavera & Manya - Siente Me
CD 2: Mix
01. Lost Frequencies feat. The NGHBRS - Like I Love You (Live Show Intro Edit)
02. Lost Frequencies - Sun Is Shining (Deluxe Mix)
03. Lost Frequencies feat. Flynn - Recognise (Deluxe Mix)
04. Armin Van Buuren feat. Sharon Den Adel - In And Out Of Love (Lost Frequencies 2.0 Remix)
05. Lost Frequencies - Chan Chan
06. Lost Frequencies feat. James Blunt - Melody (Two Pauz 'Sognare' Vocal Mix)
07. Lost Frequencies & Zonderling - Crazy (Deluxe Mix)
08. Estelle feat. Kanye West - American Boy (Lost Frequencies Remix)
09. The Rasmus & Lost Frequencies - In The Shadows (Deluxe Mix)
10. Lost Frequencies - Are You With Me (Tomorrowland 2019 Outro Mix)