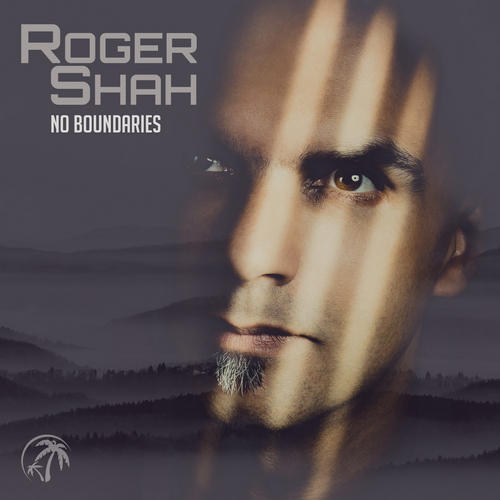 Premiera: 18.05.2018
Label: Black Hole Recordings B.V.
Numer katalogowy: 19075860532
Wydanie: 2CD Jewelbox + wersja cyfrowa
Opis:
Przez dwie dekady kariery zaangażował się w ponad 30 projektów muzycznych, tworzył ścieżki dźwiękowe do filmów dokumentalnych i współpracował ze studiem Walta Disneya. Jednak my kojarzymy go głównie ze wspaniałego chilloutowego projektu Sunlounger oraz energetycznych brzmień balearic trance, jakie serwuje pod swoim imieniem i nazwiskiem. Roger Pierre Shah to nie tylko doskonały DJ, producent i multiinstrumentalista, ale też właściciel labela Magic Island Records, w którym promuje klimatyczne nagrania rodem z cudownych Balearów. Dwupłytowy materiał "No Boundaries" jest efektem wielu miesięcy spędzonych w studio z utalentowanymi artystami. Kolejny autorski album Rogera to połączenie przeróżnych gatunków, od upliftingu i deep-house'u, po elementy akustyczne, a nawet orkiestralne. Wśród 30 kompozycji usłyszymy m.in. znane single "Castles In The Sky", "Star-crossed", "Call Me Home" oraz "Love Heals You", a także znakomite utwory z plejadą gwiazd, takich jak Aly & Fila, Taucher, Antillas, Stoneface & Terminal czy Sied Van Riel. Całość dopełnia remix dla Allure i długa lista świetnych wokalistów.
Tracklista:
CD 1:
01. No Boundaries
02. When You're Here (with Aisling Jarvis)
03. Love Heals You (with LeiLani)
04. Star-crossed (with JES)
05. Reasons To Live (with Moya Brennan)
06. Beautiful Lie (with Yoav)
07. Triumvirate (with Stoneface & Terminal)
08. Hold Your Head Up High (with Aisling Jarvis)
09. Not Alone (with Brian Laruso feat. Angus Powell)
10. Castles In The Sky (with Inger Hansen)
11. Skyarium (with Taucher)
12. Fire (with Antillas & Zara Taylor)
13. Skyline (with Adrina Thorpe)
14. Eternal Time (with LeiLani)
15. Rapture (with Dante Thomas)
CD 2:
01. Call Me Home (with Aisling Jarvis)
02. A Different Part Of Me (with Susie Ledge)
03. Castaway (Trenchtown Mix) (with Carla Werner)
04. Down By The Sea (with Emoiryah)
05. Fool 4 U (with Jackie Bristow)
06. Natural Order (with Rene Ablaze)
07. For The One You Love (with RAM & Natalie Gioia)
08. Al Ritmo Que Vas (with Suzie Del Vecchio)
09. The Namib (with Pierre Pienaar)
10. Sanctuary (with Suzy Solar)
11. Unbreakable (meets Aly & Fila & Susana)
12. Without You (with Sied Van Riel feat. Jennifer Rene)
13. Never Forget (with Nathia Kate feat. Amber)
14. One Life (Deeper Translation Mix) (with DJ Feel feat. Zara Taylor)
15. Somewhere Inside (Roger Shah Remix) (Tiësto pres. Allure feat. Julie Thompson)
Trailer:
JUŻ WKRÓTCE:
Various Artists - Dance For Summer 2018
Orjan Nilsen - Prism
Super8 & Tab - Reformation
Various Artists - 15 Years Of Armada