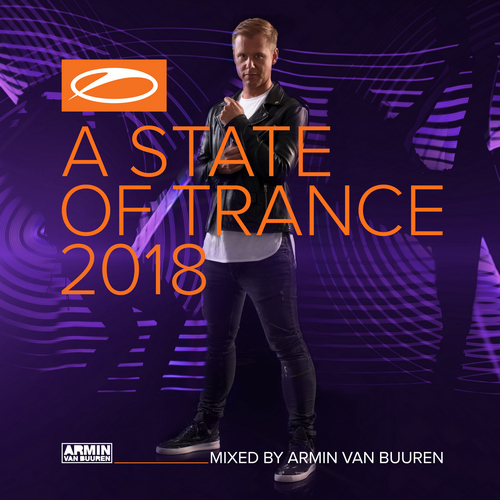 Premiera: 27.04.2018
Label: Armada Music B.V.
Numer katalogowy: 19075843142
Wydanie: 2CD Jewelbox + wersja cyfrowa
Opis:
Wiele osób zastanawia się, jak można opisać muzykę trance? Jakie emocje w nas wzbudza i tak naprawdę, dlaczego ludzie chcą jej słuchać? Samymi słowami nie da się tego przedstawić. Aby zrozumieć, trzeba to poczuć. Tę niezwykłą energię, która nas porywa i sprawia, że czujemy się wolni. Jeżeli chcecie rozpocząć swoją przygodę z tą odmianą klubowych brzmień, to koniecznie sięgnijcie po słynne kompilacje "A State Of Trance". Prawdziwy fenomen i światowy bestseller. Miliony sprzedanych egzemplarzy, ekskluzywne utwory oraz on, najbardziej utytułowany DJ na globie. Tym razem, Armin Van Buuren proponuje nam 42 produkcje, po raz kolejny podzielone klimatycznie na dwa krążki. Znajdziemy tu trzy nowe single od autora miksu, "The Last Dancer" z Shapovem, "Popcorn" z Alexandrem Popovem i "Just As You Are" jako Rising Star. Nie mogło zabraknąć miejsca dla mega gwiazd, wśród których m.in. Super8 & Tab, Maor Levi, Fatum, The Thrillseekers, Airbase, Kyau & Albert, Protoculture, Giuseppe Ottaviani, Purple Haze, KhoMha i wielu innych. Wydawnictwo "A State Of Trance 2018", to kapitalna kontynuacja kultowej serii.
Tracklista:
CD 1: On The Beach
01. Armin Van Buuren vs. Shapov - The Last Dancer
02. Whiteout & Wilderness - Yalung
03. Tom Fall - Cyclone
04. Estiva - Bloom
05. Maor Levi - Nova
06. Three Drives - Sunset On Ibiza (BLR Remix)
07. Seven Lions feat. Rico & Miella - Without You My Love (Myon Definitive Mix)
08. Alex Sonata - Only One
09. Denis Kenzo, Fahjah & Kate Miles - Who I Am
10. Wrechiski - Fervour
11. The Blizzard - Tind
12. Alex Sonata feat. Dean Chalmers - Bridges
13. Purple Haze - Bergen
14. The Thrillseekers pres. Hydra - Affinity 2018
15. Fatum - Violet
16. Super8 & Tab feat. Hero Baldwin - Burn
17. GNX - Empire
18. Joel Hirsch & HALIENE - Run To You
19. Protoculture - Sanctuary
20. Alex Kunnari - Sundown
21. Airbase - Vermillion
CD 2: In The Club
01. Fatum - Mowgli
02. Kyau & Albert - The Night Sky
03. Simon Patterson feat. Lucy Pullin - Fall For You
04. David Gravell - The Future
05. DRYM x Omnia - Ethereal
06. Protoculture - Thirty Three South
07. Davey Asprey - Kaiju
08. KhoMha - Tierra
09. Armin Van Buuren pres. Rising Star feat. Fiora - Just As You Are
10. Allen Watts - Midnight
11. Assaf - Chapter Ten
12. Craig Connelly feat. Roxanne Emery - This Life
13. Roman Messer feat. Christina Novelli - Fireflies (Jorn Van Deynhoven Remix)
14. Armin Van Buuren vs. Alexander Popov - Popcorn
15. Giuseppe Ottaviani - Till The Sunrise
16. DRYM - Spider
17. Beatsole & TH3 ONE - Maia
18. Sunset & Kiran M Sajeev - Just A Dream
19. Armin Van Buuren feat. Conrad Sewell - Sex, Love & Water (DRYM Remix)
20. Dogzilla - Dogzilla (Alex Di Stefano Remix)
21. Armin Van Buuren - Be In The Moment (ASOT 850 Anthem) (Ben Nicky Remix)
Trailer:
JUŻ WKRÓTCE:
Various Artists - 15 Years Of Armada
Various Artists - Armada Chill 2018
Super8 & Tab - Reformation