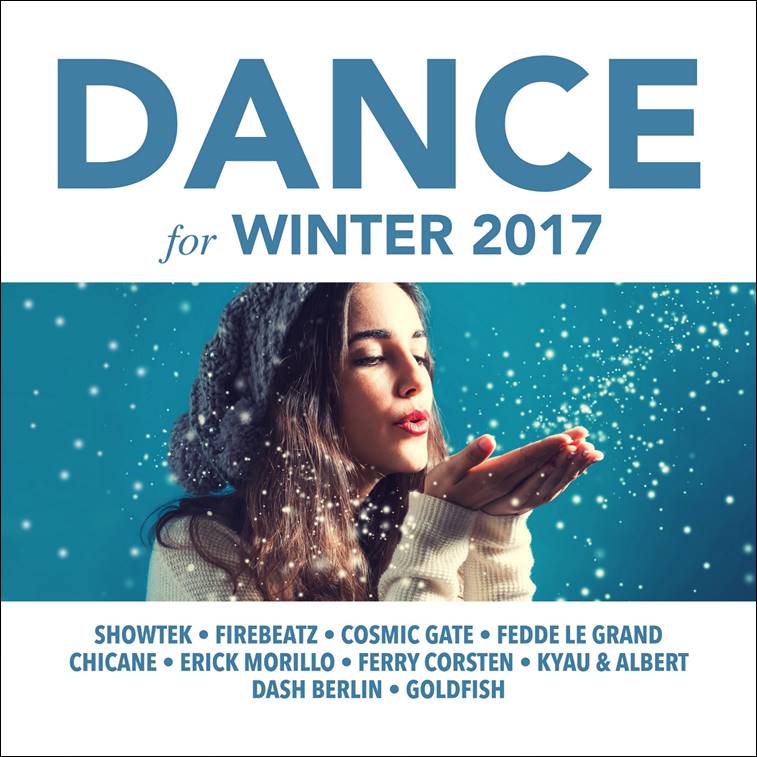 Premiera: 01.12.2017
Label: ProLogic Music
Numer katalogowy: -
Wydanie: Wersja cyfrowa
Opis:
W chłodne, ponure zimowe wieczory, przyda się porcja dobrych energetycznych dźwięków, od największych gwiazd muzyki elektronicznej. Utworów, przy których zarówno odpoczniemy, jak i dobrze się zabawimy. Najlepszym rozwiązaniem, jest cyfrowa seria składanek zatytułowanych "Dance For…". Każda część, to 20 specjalnie wyselekcjonowanych piosenek na daną porę roku. Wydawnictwo "Dance For Winter 2017", to przede wszystkim wielki przebój "On Our Own" od Showtek, Brooks i Natalie Major, znany holenderski duet Firebeatz i ich hit "Till The Sun Comes Up", Fedde Le Grand, Ida Corr i Shaggy we wspólnej produkcji pt. "Firestarter" czy "How Does Your House Work", nowość w wykonaniu Chicane i Barbarelli. Ale w te dni, gdy słońce szybciej chowa się za horyzont, a za oknami pełno białego puchu, świetnie sprawdzą się także nowości od Cosmic Gate, Ferry'ego Corstena, Rogera Shaha, Kyau & Albert, Dash Berlin, Sunnery James & Ryan Marciano czy Robbiego Rivery. Pomimo niezbyt sprzyjających warunków pogodowych, ten zestaw sprawi, że każdy spacer, trening czy impreza, będą bardziej pozytywne niż myślimy.
Tracklista:
01. Showtek & Brooks feat. Natalie Major - On Our Own
02. Firebeatz feat. Vertel - Till The Sun Comes Up
03. Cosmic Gate & Emma Hewitt - Tonight
04. Fedde Le Grand and Ida Corr feat. Shaggy - Firestarter
05. Chicane vs. Barbarella - How Does Your House Work
06. Erick Morillo, Junolarc & Chris Child feat. Ora Solar - Gone (Vocal Mix)
07. Ferry Corsten feat. Clairity - Reanimate
08. Roger Shah & Inger Hansen - Castles In The Sky (Sunlounger Club Mix)
09. Kyau & Albert feat. Adaja Black - Love Letter From The Future (Radio Edit)
10. John Dahlbäck feat. Melanie Fontana - Catch Me If You Can
11. Dash Berlin feat. Haneri - We Don't Belong
12. Sunnery James & Ryan Marciano feat. KEPLER - Nobody Told Me
13. Sultan + Shepard feat. Nadia Ali & IRO - Almost Home
14. Pink Panda feat. Zy - Follow Me
15. Robbie Rivera & Ky-Mani Marley - All We Need Is Love
16. GoldFish - If I Could Find
17. Morgan Page feat. Moses Keenan - Fight My Way
18. Mike Hawkins - Undercover
19. Thomas Gold feat. Mimoza - Dreamer
20. Boehm feat. CADE - Done With You
Trailer:
JUŻ WKRÓTCE:
Gabriel & Dresden - The Only Road
Markus Schulz pres. Dakota - The Nine Skies
Above & Beyond - Common Ground