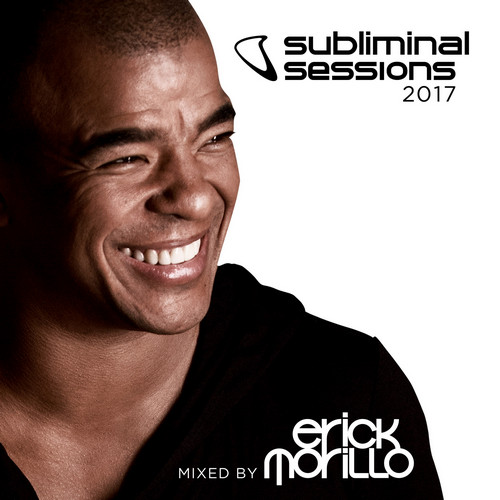 Premiera: 29.09.2017
Label: Armada Music
Numer katalogowy: 88985474172
Wydanie: 2CD Jewel Box + wersja cyfrowa
Opis:
Początki jego kariery sięgają lat 90-tych, kiedy świat oszalał na punkcie utworów projektu Real 2 Real. Mogliśmy usłyszeć je w reklamach, filmach i audycjach radiowych. Dziś Erick Morillo to bez wątpienia postać legendarna i jeden z najbardziej zasłużonych artystów dla współczesnej sceny klubowej. Ten pochodzący z Kolumbii DJ, producent i założyciel Subliminal Records, jest niezwykle mocno związany z dźwiękami house, którym podporządkował absolutnie całą swoją dotychczasową twórczość. Wielokrotnie nominowany do wielu prestiżowych nagród, również za serię "Subliminal Sessions", wydawaną nieprzerwanie już od 16 lat. Kompilacje te, mają nie tylko wiernych fanów, ale odegrały też ważną rolę w popularyzacji tego gatunku muzycznego. Najnowsza odsłona kultowego miksu Ericka Morillo, to kontynuacja drogi wyznaczonej prawie dwie dekady temu. Nie ma tu miejsca na komercję, hity z radia oraz bezsensowne plumkania. Andrea Oliva, Dean Mickoski, Roland Clark, Harry Romero, Jose Nunez, Junolarc, Kryder, Mark Knight czy The Deepshakerz, gwarantują undergroundowe brzmienia i niepowtarzalny klimat.
Tracklista:
CD 1:
01. Eagles & Butterflies - Experiment E
02. Jako Diaz feat. Shyam - Parallels (Harry Romero Remix)
03. Dean Mickoski & Roland Clark - Red Light
04. Paul C & Paolo Martini - No Way Back
05. Reinier Zonneveld - Centaur
06. Harry Romero - Revolt
07. Oxia - Domino (Frankey & Sandrino Remix)
08. Marc DePulse feat. Cari Golden - Animal (Sabb Remix)
09. Erick Morillo, Junolarc & Chris Child feat. Ora Solar - Gone (Vocal Mix)
10. Aitor Ronda - Wicked Night
11. Paul Thomas & Jerome Isma-Ae - Tomorrow (Paul Thomas & White Akre Remix)
12. Containing: Erick Morillo feat. Angel Taylor - Oooh (Acapella)
13. Pachanga Boys - Time
CD 2:
01. Roumex - Saphirah
02. Containing: Junolarc & Erick Morillo feat. Ora Solar - Don't Belong (Acapella)
03. John Acquaviva, Olivier Giacomotto & Thomas Gandey - Machine
04. The Deepshakerz - Just Give Me
05. Alex Vanni & Tony Barbato - Oh My!
06. Containing: Ron Carroll pres. The RC Groove Project - The Sermon (Ronapella)
07. Thick Dick - Welcome To The Jungle (Andrea Oliva Remix)
08. Harry Romero - She's A Freak
09. Mark Knight, Green Velvet & Rene Amesz - Live Stream
10. Containing: Ministers De-La-Funk feat. Jocelyn Brown - Believe (Acapella)
11. Kiko - Tweak
12. Jose Nunez feat. Mr. V - Redlights (Acapella)
13. Harry Romero feat. Jessica Eve & RT - RUDE
14. Moby - Why Does My Heart Feel So Bad (Enrico Sangiuliano Remix)
15. Cocodrills - Secret Universe
16. Kryder & Erick Morillo - Waves
Trailer:
{jamedia src="https://www.youtube.com/watch?v=_wWLDmlTHKg" type="video" mtype="youtube" width="450" height="350"}
JUŻ WKRÓTCE:
Aly & Fila - Beyond The Lights
Various Artists - A State Of Trance Classics 2017
Jody Wisternoff & James Grant - Anjunadeep 09
Markus Schulz pres. Dakota - The Nine Skies