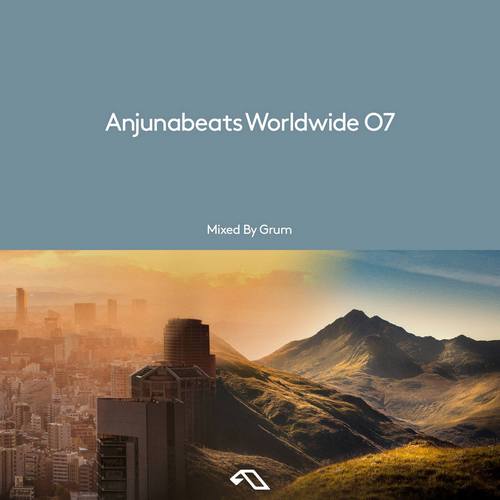 Premiera: 18.08.2017
Label: Anjunabeats
Numer katalogowy: 88985465352
Wydanie: 1CD Digipack + wersja cyfrowa
Opis:
Znajdująca się w stolicy Anglii wytwórnia Anjunabeats, to absolutny światowy top wydawców muzyki elektronicznej. Wielokrotnie wyróżniana i nagradzana, również jako najlepszy brytyjski label. Ceniona za oryginalny styl i przede wszystkim za to, że zawsze stawia jakość ponad ilość. Firma założona została w 2000 roku, przez grupę Above & Beyond i wykreowała wielu znanych dziś artystów sceny klubowej. Do najważniejszych należą Arty, Jaytech, Kyau & Albert, Super8 & Tab, Oliver Smith, Maor Levi, Mat Zo, czy polski producent Nitrous Oxide. Słynna Anjuna, to także genialne, dopracowane w najdrobniejszych szczegółach kompilacje, wyróżniające się nie tylko designem, ale i zawartością muzyczną. Przed Wami kolejna z nich, czyli siódma część serii pt. "Anjunabeats Worldwide", prezentującej możliwości nowych talentów z całego globu. Tym razem Graeme Shepherd, szkocki artysta ukrywający się pod pseudonimem Grum. Pochodzący z Glasgow muzyk, który już może pochwalić się kilkoma bestsellerami na platformie Beatport. Energetyczny mix, składający się z kompozycji autora, ekskluzywnych utworów oraz remiksów.
Tracklista:
01. Grum - Worldwide Intro
02. Naden - Rivers
03. Lane 8 & Kidnap Kid - Aba (Yotto Remix)
04. Grum - Inflight
05. Rolo Green - Napier
06. Dirty South feat. Rudy - The First Time
07. Seven Lions & Jason Ross feat. Paul Meany - Higher Love (Grum Remix)
08. Fehrplay - Aria
09. Jaytech - Rocinante
10. Grum feat. Chris Sevier - We Are One
11. Spencer Brown - Downpour
12. Grum - Shining
13. Grum - Price Of Love
14. Genix - Maheno
15. Oliver Smith - Gemini
16. FM-84 & Ollie Wride - Running In The Night (Josep & Kane Remix)
17. Grum & Josep - The Love You Feel
Trailer:
JUŻ WKRÓTCE:
Various Artists - Dance For Fall 2017
Kyau & Albert - Matching Stories
Cosmic Gate - Materia Chapter One & Two
Erick Morillo - Subliminal Sessions 2017