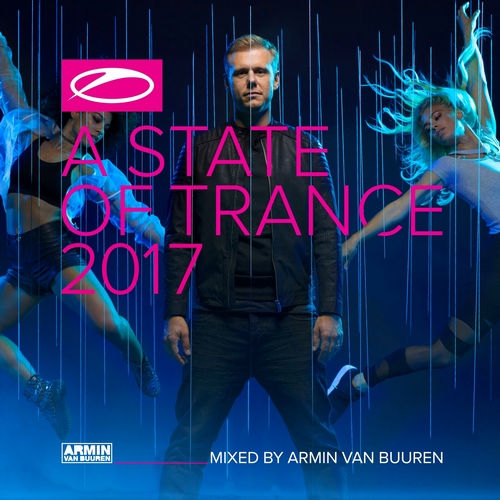 Premiera: 28.04.2017
Label: Armada Music
Numer katalogowy: 88985419042
Wydanie: 2CD Jewel Box + wersja cyfrowa
Flagowa seria Armina, w najnowszej odsłonie!
Armin Van Buuren - A State Of Trance 2017
Jak ten czas szybko płynie. Aż trudno uwierzyć, że audycja "A State Of Trance" ma już 16 lat i z roku na rok wciąż przybywa jej nowych słuchaczy. Podobnie jest z flagową serią kompilacji pod tym samym tytułem, której 14 część trafiła właśnie do sklepów.
Opis:
Flagowa, bestsellerowa seria Armina Van Buurena, powraca w kolejnej odsłonie, z odświeżoną szatą graficzną i jeszcze większą porcją energetycznych utworów. Wydawnictwa z logo A State Of Trance, to wciąż najpopularniejsze klubowe kompilacje na świecie. Nie mają sobie równych i każdego roku biją rekordy sprzedaży. Ekskluzywne, specjalnie przygotowane produkcje, które wyznaczają trendy oraz pokazują kierunek, w jakim przez najbliższe miesiące, będzie podążała taneczna odmiana muzyki elektronicznej.
Najnowsza część z numerem 2017, to ponownie dwa krążki, jak zawsze podzielone tematycznie na "On The Beach" i "In The Club". Pierwszy zawiera spokojniejsze, relaksujące brzmienia. Drugi zaś, bardziej żywiołowy, doskonale sprawdzi się na imprezach. Rodg, Omnia, Orjan Nilsen, Gareth Emery, MaRLo, Ashley Wallbridge, Bobina, Kyau & Albert, Andrew Rayel, Alexander Popov, Robert Nickson czy Protoculture, to tylko niektóre z gwiazd, jakie zobaczymy na trackliście "A State Of Trance 2017". Do tego nowy singiel projektu Gaia, dwa premierowe utwory Armina, ciekawe remiksy oraz mnóstwo innych niespodzianek.
Tracklista:
CD 1: On The Beach
01. Alpha 9 - The Night Is Ours
02. Joonas Hahmo X K-System - Yámana
03. Alexandre Bergheau - Summer's Gone (Yoel Lewis Remix)
04. Fatum - Draco
05. Rodg - Right Away
06. Yoel Lewis - Tuviana
07. Omnia & DRYM - Enigma
08. Eskai & SNR - Swipe
09. Orjan Nilsen feat. Rykka - The Hardest Part
10. Gareth Emery & Standerwick feat. HALIENE - Saving Light
11. Denis Kenzo feat. Sveta B. - Just To Hear
12. MaRLo & First State - Falling Down
13. Ashley Wallbridge - Naughts & Crosses
14. Bobina - Lazy World 2017
15. Protoculture - The Descent
16. Tom Fall - Kaamos
17. Super8 & Tab - Cosmo
18. Radion6 - World Of Tomorrow
19. Armin Van Buuren - The Train
CD 2: In The Club
01. Armin Van Buuren - This Is A Test
02. Andrew Rayel feat. Emma Hewitt - My Reflection
03. Kyau & Albert - Trace
04. Eximinds & Whiteout - Lacrimosa
05. Jurgen Vries - The Theme (Radion6 Remix)
06. Alexander Popov - Eyes To Heaven
07. Davey Asprey - Fallout
08. Gaia - Saint Vitus
09. Armin Van Buuren - I Live For That Energy (ASOT 800 Anthem)
10. Armin Van Buuren & Garibay feat. Olaf Blackwood - I Need You (Standerwick Remix)
11. Heaven's Cry - Voices
12. Armin Van Buuren pres. Rising Star feat. Betsie Larkin - Again (Alex M.O.R.P.H. Remix)
13. Bobby Neon & Nick Arbor feat. Lokka Vox - What You Said (MaRLo Remix)
14. Robert Nickson - Heliopause
15. Ultimate & Moonsouls feat. Marjan - No One Else
16. Shinovi - Indian Summer
17. DRYM - Wraith
18. Scott Bond & Charlie Walker vs. Trouser Enthusiasts - Sweet Release
19. Allen Watts - Arizona
Trailer:
JUŻ WKRÓTCE:
Solarstone - .----
Andrew Rayel - Moments
Various Artists - Armada Chill 2017
Various Artists - Dance For Summer 2017