Premiera: 20.05.2016
Label: A State Of Trance/Armada Music B.V.
Numer katalogowy: 88985306302
Wydanie: 2CD Jewel Box + wersja cyfrowa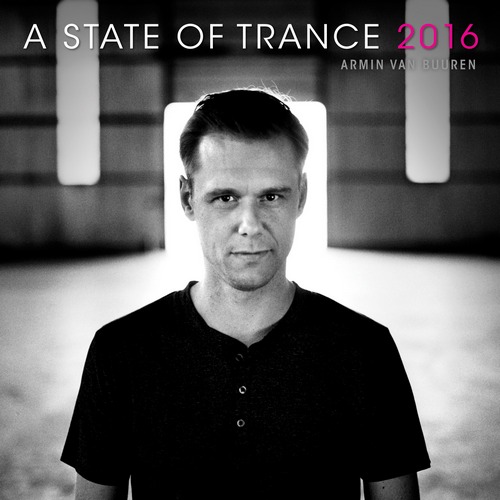 Trudno szukać popularniejszej kompilacji z muzyką elektroniczną, niż legendarne "A State Of Trance" Armina Van Buurena. Od czasu ukazania się pierwszej odsłony w 2004 roku, po dzień dzisiejszy seria ta dostarcza słuchaczom najlepsze klubowe produkcje, przy których bawi się cały świat. Na festiwalach, domówkach, podczas uprawiania sportów czy jazdy samochodem. W tym roku, czas na kolejną część oznaczoną numerkiem 2016. Tradycyjnie, zestaw składa się z dwóch płyt. Pierwszej nazwanej "On The Beach" i drugiej z podtytułem "In The Club". Całość stanowi 39 ekskluzywnych utworów, przygotowanych specjalnie na to wydawnictwo, między innymi od takich artystów jak Orjan Nilsen, Driftmoon, Alexander Popov, Mark Sherry, Estiva, Simon Patterson, M.I.K.E., Omnia, Rodg, Jorn Van Deynhoven czy Brian Kearney. Dodatkowo, zupełnie nowe single Gaia i Rising Star, czyli flagowych projektów utytułowanego Holendra, a także zremiksowane wersje hitów z ostatniego albumu "Embrace". Armin Van Buuren po raz kolejny zabiera nas w muzyczną podróż i z całą pewnością znów stanie na wysokości zadania.
Tracklista:
CD 1: On The Beach
01. Omnia - Alien (Intro Mix)
02. Denis Kenzo & Sveta B. - Sunshine Blue
03. Jerome Isma-Ae & Alastor - Floyd
04. Rodg - High On Life
05. Same K - Distance
06. Ana Criado & Denis Kenzo - Beautiful Creature
07. Estiva - Power Core
08. Henry Dark - Beirut
09. Orjan Nilsen - Iconic
10. Venom One - Elysia
11. Orjan Nilsen vs. KhoMha - Los Capos
12. Driftmoon feat. Eller - Grindstone (Original Guitar Mix)
13. Yoel Lewis - Goldengate
14. Alexander Popov & Digital X - Spacewalk
15. Alexander Popov & Jonathan Mendelsohn - World Like This
16. Yoel Lewis feat. Sivan - Ceasarea
17. Genix - XO
18. Fatum & JES - Anything Can Happen
19. Armin Van Buuren feat. BullySongs - Freefall (Manse Remix)
CD 2: In The Club
01. Armin Van Buuren feat. Eric Vloeimans - Embrace (Arty Remix)
02. Armin Van Buuren pres. Rising Star feat. Betsie Larkin - Again (Armin Van Buuren Remix)
03. Super8 & Tab - Mega
04. Andrew Rayel - Epiphany
05. David Gravell - Stay Awake
06. Gaia - Inyathi
07. Simon Patterson feat. Lucy Pullin - Now I Can Breathe Again
08. M.I.K.E. Push pres. Plastic Boy - Now & Forever
09. Radion6 - Livin The Dream
10. AYDA - Centurio
11. Re:Locate vs. Robert Nickson - Everest
12. Jorn Van Deynhoven - We Can Fly
13. Jorn Van Deynhoven - Flashback
14. Illenium feat. Joni Fatora - Fortress (Seven Lions Roots Mix)
15. Masters & Nickson feat. Justine Suissa - Out There (Robert Nickson 2016 Remix)
16. Bryan Kearney & Christina Novelli - By My Side
17. Gareth Emery - I Could Be Stronger (But Only For You) (Giuseppe Ottaviani Remix)
18. Ben Gold - I'm In A State Of Trance (ASOT 750 Anthem)
19. Mark Sherry meets Space Frog & Derb - Follow Me (Psyburst Mix)
20. Team Argentina - Alpha Omega (Sneijder Remix)