Premiera: 22.04.2016
Label: Armada Music B.V.
Numer katalogowy: 88985306862
Wydanie: 1CD Digipack + wersja cyfrowa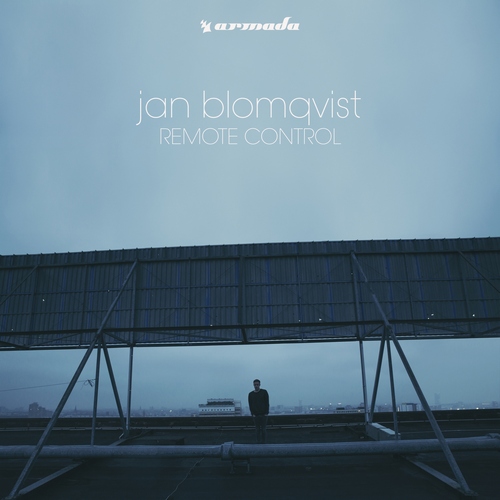 W ciągu trzech lat zagrał ponad 300 koncertów! Jan Blomqvist, to tak naprawdę pochodzący z Berlina producent i wokalista Jan Freter, który tworzy swoje doskonałe utwory wraz z dwoma kolegami, Ryanem Mathiesenem (teksty) i Felixem Lehmannem (klawisze). Podczas występów, towarzyszy im również perkusista Christian Dammann. Kariera Jana Blomqvista nabrała tempa w 2011 roku, kiedy zachwycił wielotysięczną publikę Fusion Festival. Stał się rozpoznawalny, za sprawą nowocześnie brzmiących kompozycji i genialnych występów na żywo. Jego debiutancki album pt. "Remote Control", to rezultat przeszło dwóch lat pracy w studio. Materiał składa się z 12 produkcji, wśród których singiel "More" z Eleną Pitoulis. Utwór ten, swoją premierę miał w renomowanym serwisie Dancing Astronaut, a słynne radio BBC 1 określiło go mianem "New Essential Tune". Melancholijne wokale, hipnotyzujące aranżacje i atmosfera, pochłaniająca nas od pierwszej do ostatniej sekundy. Ambitna, pełna emocji elektronika, obok której nie można przejść obojętnie. Wydawnictwo "Remote Control", to jedno z muzycznych odkryć 2016 roku!
Tracklista:
01. Stories Over
02. More (feat. Elena Pitoulis)
03. Empty Floor
04. Her Great Escape
05. Dark Noise
06. Drift (feat. Aparde)
07. Same Mistake
08. Dancing People Are Never Wrong (feat. The Bianca Story)
09. Back In The Taxi
10. Ghosttrack
11. Just OK
12. The End