Above & Beyond - Anjunabeats Vol. 11
Premiera: 03.06.2014
Label: Anjunabeats
Numer katalogowy: 88843072372
Wydanie: 2CD Super Jewel Box


Początek roku 2014 był dla fanów Above & Beyond bardzo zaskakujący. Najpierw akustyczny album, następnie dwa nowe single "Hello" i "Sticky Fingers". Pierwszy został wydany z okazji 300 singla wytwórni Anjunabeats, a drugi to ponowna współpraca z Alexem Vargasem, która zapowiada trzeci studyjny album Brytyjczyków. Jednak każdego roku w planach Jono, Paavo i Tony'ego nie może zabraknąć miejsca na kolejną odsłonę słynnej serii "Anjunabeats Volume". Część 11 to ponownie dwie płyty, na których łącznie znalazło się 29 utworów. Jak zawsze dużo ekskluzywnych nowości, dostępnych wyłącznie na tej kompilacji. Super8 & Tab, 16 Bit Lolitas, Matt Lange, Boom Jinx, Genix, Soundprank, Sunny Lax, Oliver Smith, ilan Bluestone i Andrew Bayer, to tylko niektórzy z artystów stanowiących o sile "Anjunabeats Vol. 11". Do tego nowe propozycje od Above & Beyond, świetny klimat i mnóstwo pozytywnej energii, które już od ponad dekady towarzyszą fanom popularnego trio i wytwórni Anjunabeats. Jono Grant, Paavo Siljamäki i Tony McGuinness prezentują kolejny, 11 już zestaw swoich wydawniczych perełek.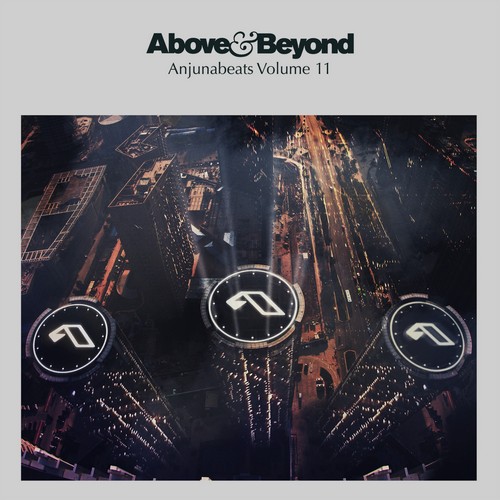 Tracklista:
CD 1:
01. Thomas Schwartz & Fausto Fanizza - You Would
02. Betoko vs. Gemma Hayes - Wicked Game
03. 16 Bit Lolitas - Beat Organ
04. Above & Beyond - Good For Me (Matt Lange Remix)
05. Parker & Hanson - Gravity
06. Emma Louise - Boy (Spada Remix)
07. Matt Lange - Staccato
08. DJ Yellow, Flowers & Sea Creatures - No One Gets Left Behind (Konstantin Sibold Remix)
09. Cid Inc. - Rediscovered
10. Twice As Nice - Overture (Guy J Remix)
11. Boom Jinx & Meredith Call - The Dark

12. Soundprank - Gemini

13. Underworld - Dark & Long [Dark Train] (Jerome Isma-Ae & Maor Levi Remix)



CD 2:
01. ilan Bluestone & Jerome Isma-Ae - Tension
02. Above & Beyond - Anjunabeach (Genix vs. Las Salinas Remix)
03. London Grammar - Hey Now (Arty Remix)
04. Above & Beyond feat. Alex Vargas - Sticky Fingers
05. Super8 & Tab vs. Jaytech - Code Red
06. Mat Zo feat. Chuck D - Pyramid Scheme (Club Mix)
07. Audien - Hindsight
08. Sunny Lax - Karma
09. Genix - Run
10. Oliver Smith - Evermore
11. Above & Beyond feat. Richard Bedford - On My Way To Mariana Heaven
12. ilan Bluestone - Spheres
13. Above & Beyond vs. Andrew Bayer - Far From Needing Your Love
14. Above & Beyond - Hello
15. Above & Beyond pres. OceanLab - Satellite (ilan Bluestone Remix)
16. Andrew Bayer - The District

Trailer: http://www.youtube.com/watch?v=0IpcOwshk1I