Armin Van Buuren - More Intense
Premiera: 26.11.2013
Label: Armada Music B.V.
Numer katalogowy: 88843006412
Wydanie: 2CD Jewel Box
Album "Intense" to piąty autorski materiał najbardziej utytułowanego DJ'a na świecie Armina Van Buurena. 15 niezwykle spójnych i dopracowanych kompozycji, które intrygują, fascynują i poruszają słuchaczy, tak jak przebojowe single "This Is What It Feels Like" czy "Beautiful Life". Pozytywne dźwięki pięciokrotnego zwycięzcy rankingu Top 100 DJ's, które pokochały miliony słuchaczy na całym świecie, teraz powracają w zupełnie nowym, znacznie szerszym wymiarze. Wydawnictwo "More Intense" to specjalna, dwupłytowa edycja ostatniego albumu Holendra. Pierwszy krążek zawiera oryginalny materiał, zaś bonusowa płyta to niepublikowane dotąd utwory Armina oraz remiksy w wykonaniu takich artystów jak Solarstone, Aly & Fila, Dannic, Orjan Nilsen, Protoculture czy Toby Hedges. Jedna z największych ikon muzyki elektronicznej kompletuje swoją intensywną muzyczną historię, z jeszcze większą dawką emocji i pulsującej energii. Album "More Intense" to idealne rozwiązanie nie tylko dla kolekcjonerów i fanów Armina Van Buurena, ale każdego kto ceni klubowe dźwięki najwyższej światowej jakości.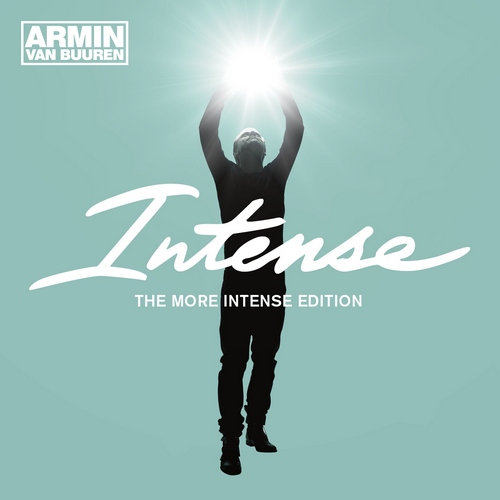 01. Intense (feat. Miri Ben-Ari)
02. This Is What It Feels Like (feat. Trevor Guthrie)
03. Beautiful Life (feat. Cindy Alma)
04. Waiting For The Night (feat. Fiora)
06. Sound Of The Drums (feat. Laura Jansen)
07. Alone (feat. Lauren Evans)
08. Turn This Love Around (vs. NERVO feat. Laura V.)
09. Won't Let You Go (feat. Aruna)
11. Last Stop Before Heaven
12. Forever Is Ours (feat. Emma Hewitt)
13. Love Never Came (feat. Richard Bedford)
14. Who's Afraid Of 138?!
15. Reprise (feat. Bagga Bownz)
02. Don't Want To Fight Love Away (feat. Cindy Alma)
03. Intense (Andrew Rayel Remix) (feat. Miri Ben-Ari)
04. This Is What It Feels Like (W&W Remix) (feat. Trevor Guthrie)
05. Beautiful Life (Kat Krazy Remix) (feat. Cindy Alma)
06. Pulsar (Ummet Ozcan Remix)
07. Sound Of The Drums (Michael Brun Remix) (feat. Laura Jansen)
08. Alone (Orjan Nilsen Remix) (feat. Lauren Evans)
09. Turn This Love Around (Toby Hedges Remix) (vs. NERVO feat. Laura V.)
10. Won't Let You Go (Ian Standerwick Remix) (feat. Aruna)
11. Forever Is Ours (Solarstone Pure Remix) (feat. Emma Hewitt)
12. Love Never Came (W&W vs. Armin Van Buuren Remix) (feat. Richard Bedford)
13. This Is What It Feels Like (John Ewbank Classical Remix) (feat. Trevor Guthrie)